THE HOME DEPOT YEAR-IN-REVIEW 2016
December 29, 2016
It's been a busy year at The Home Depot, from helping customers in our aisles to giving back in our communities. Before we shift gears to the new year, we're taking a look back at 10 milestone moments in 2016: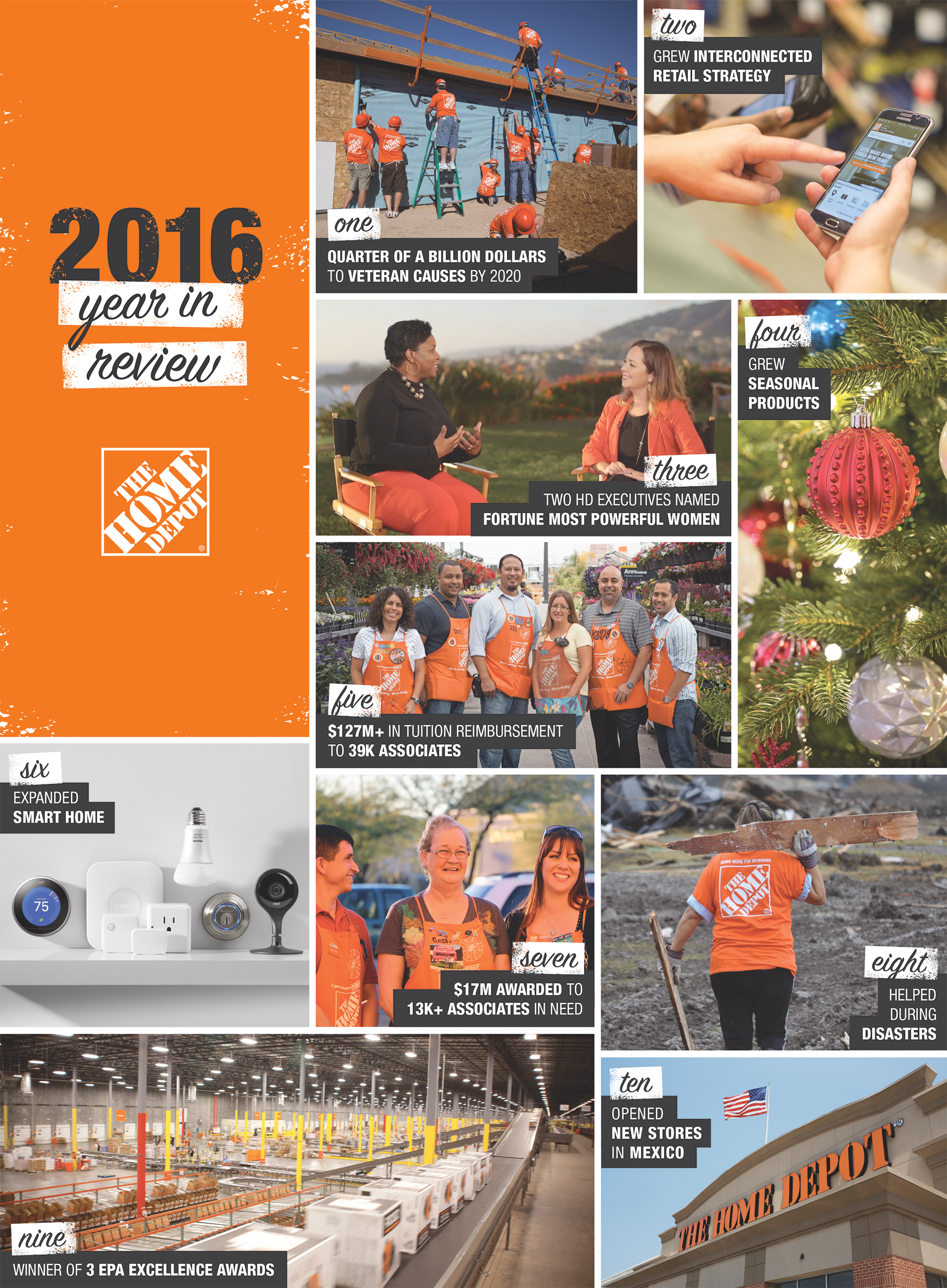 1. Announced a quarter of a billion dollar commitment to veteran causes by 2020.
The Home Depot Foundation announced it will grow its ongoing commitment to veteran-related causes to a quarter of a billion dollars by 2020. Read More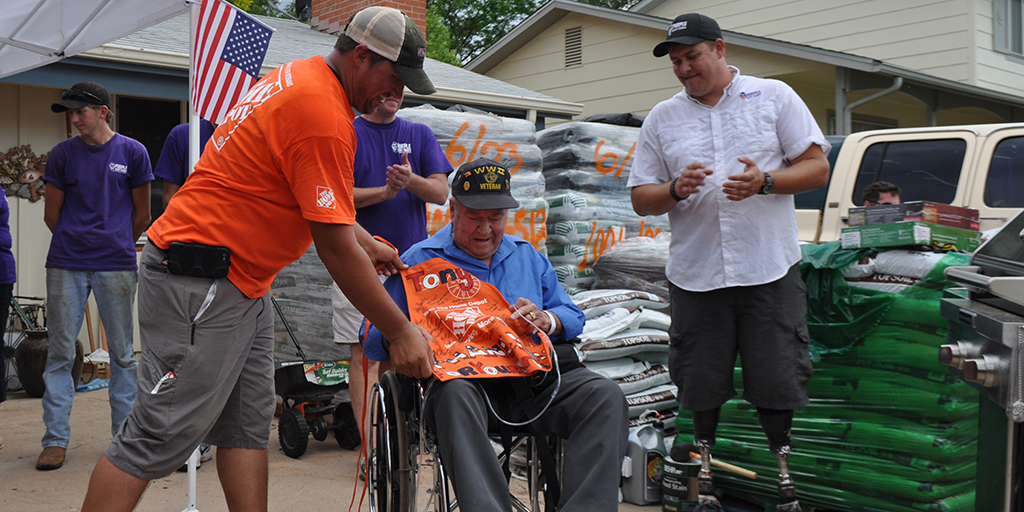 2. Grew our interconnected retail strategy and ranked #1 in L2's Digital IQ Index study.
The Home Depot has been making investments to improve the customer experience, both in physical locations and in the digital world. In 2016, the company rolled out an updated homedepot.com site and redesigned The Home Depot app, including new features that make it easier for customers to fulfil their orders in-store or at home. In fact, more than 40 percent of online orders are picked up at the store.

This interconnected retail strategy was acknowledged in this year's L2 Digital IQ Index study, where the company was ranked #1 among big box retailers. Read More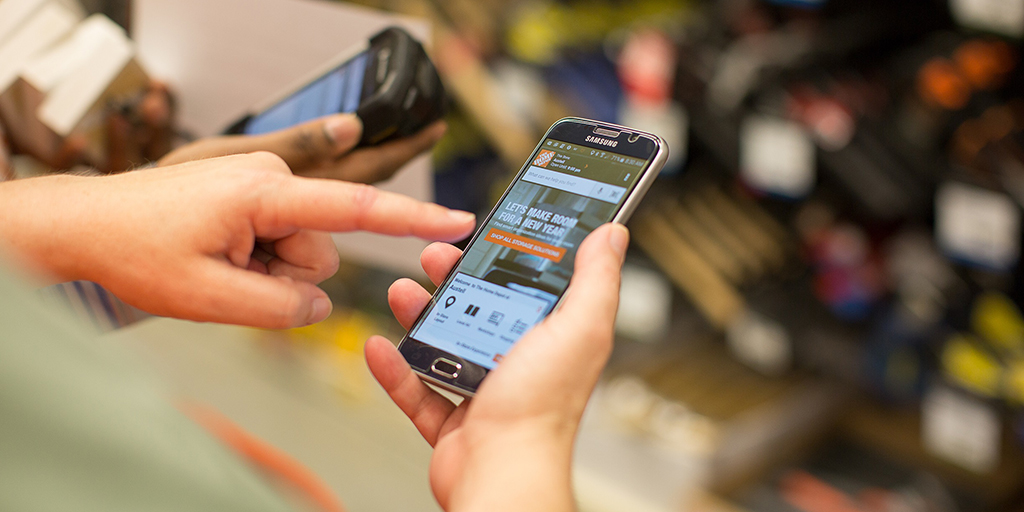 3. Ann-Marie Campbell and Crystal Hanlon named Fortune Most Powerful Women.
Two of The Home Depot's executives were included on Fortune's Most Powerful Women list this year. Ann-Marie Campbell (#20), The Home Depot's EVP of U.S. stores, and Crystal Hanlon (#41), president of The Home Depot's northern division.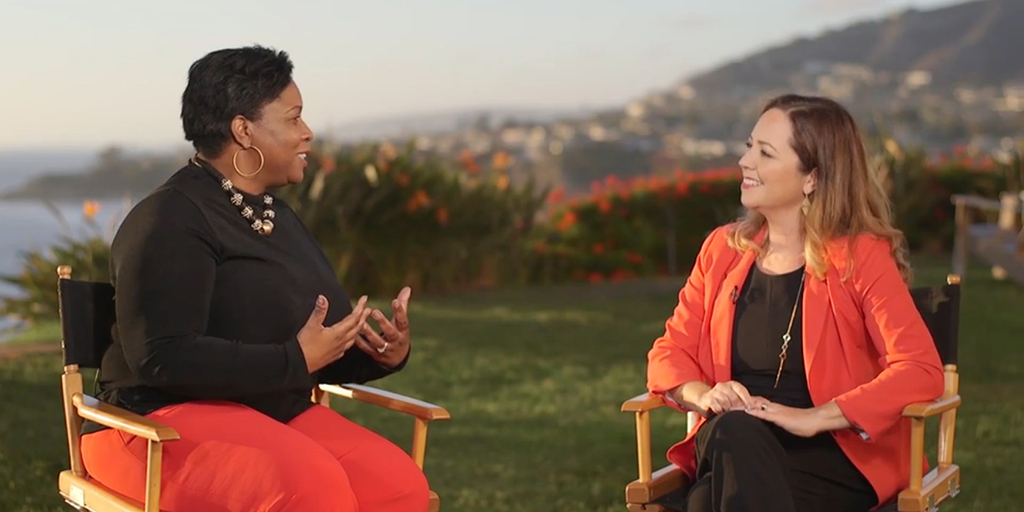 4. Grew our seasonal product offerings, including holiday décor.
We continued to grow our seasonal product offerings this year, from spooky Halloween thrills to festive holiday décor. In fact, our holiday assortment has grown five times since we launched the category 10 years ago.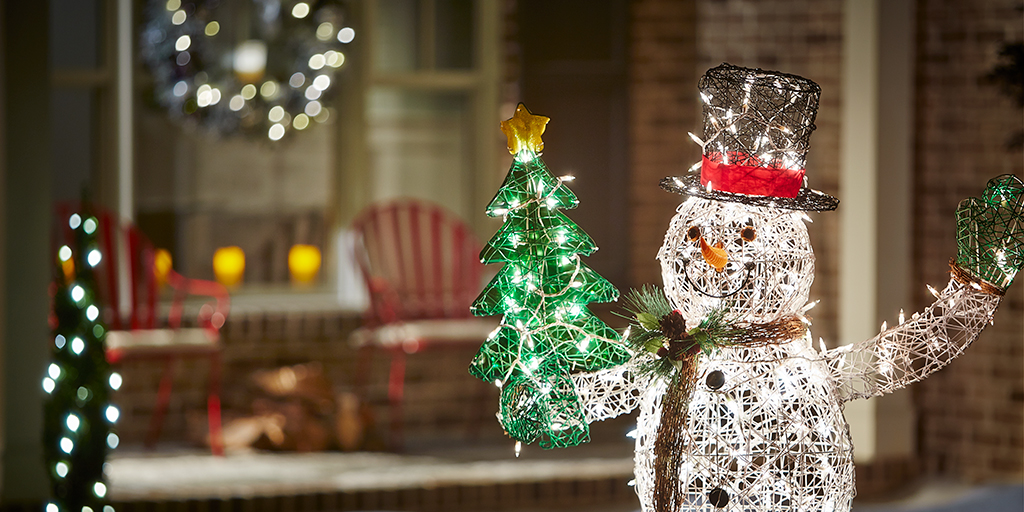 5. Rewarded 39,000 associates with more than $127 million in tuition reimbursements.
The Home Depot supports its orange-blooded associates and their efforts to learn and grow. This year, we celebrated more than 39,000 associates receiving more than $127 million in tuition reimbursements.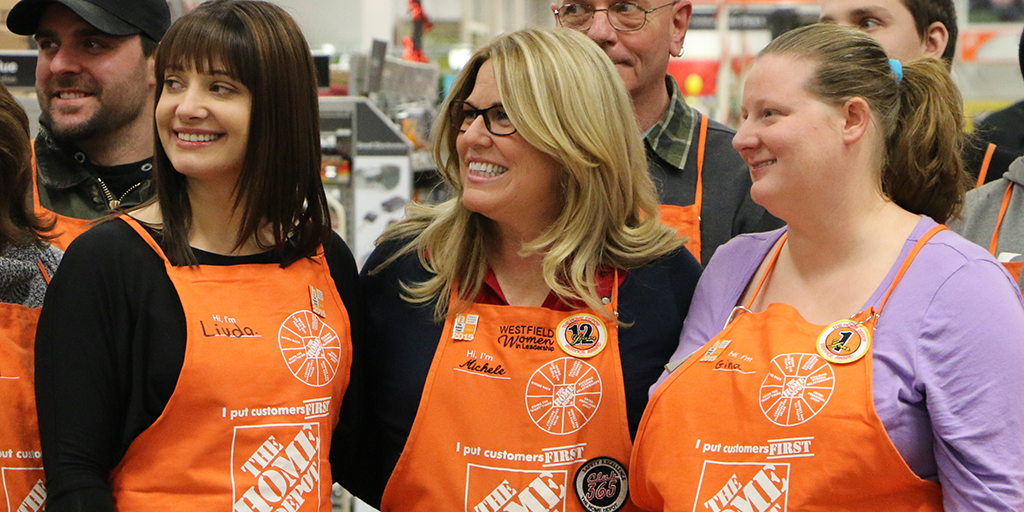 6. Expanded smart home offerings to help customers make their homes work smarter, not harder.
The Home Depot introduced new products and technologies that are making it easier than ever for customers to interact with their homes and make them more comfortable, more efficient and more secure.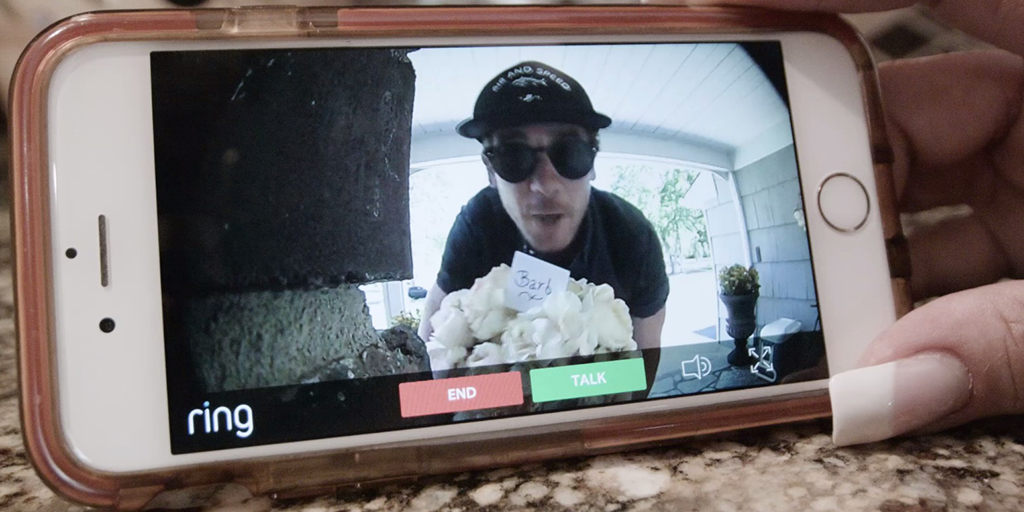 7. Awarded  $17 million to more than 13,000 associates in need through The Homer Fund.
The Homer Fund is a nonprofit charity that helps Home Depot associates in times of need. In 2016 alone, The Homer Fund awarded $17 million to more than 13,000 associates facing unforeseen emergencies. Read More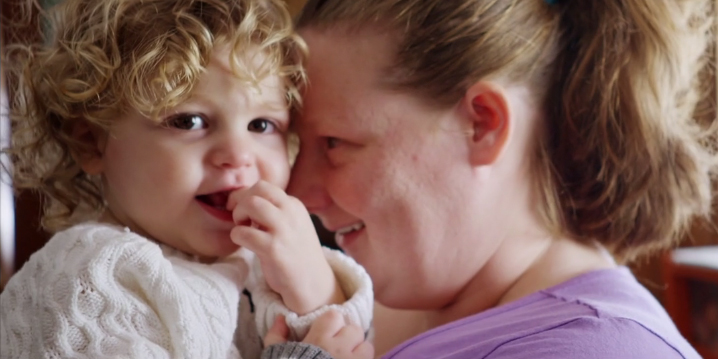 8. Helped our communities in times of disaster.
From devastating tornadoes and hurricanes to historic flooding, 2016 had its fair share of troubling times. In fact, FEMA issued more than 40 disaster declarations in the U.S. throughout the year.

But when big storms do their worst, Team Depot volunteers are at their best – jumping in to support relief efforts in every way they can. The Home Depot Foundation gave $2.6 million to disaster response organizations in 2016, including the American Red Cross, Team Rubicon, and many others. Read More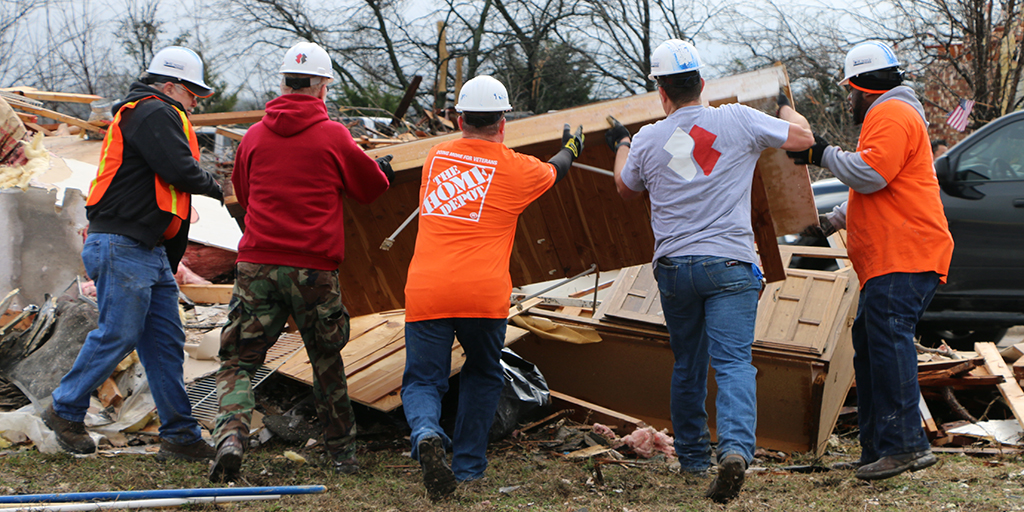 9. Won 3 EPA Excellence Awards
At The Home Depot, we're committed to building business responsibly. This year, the company was honored with three EPA excellence awards for its achievements in sustainability: ENERGY STAR, SmartWay and WaterSense.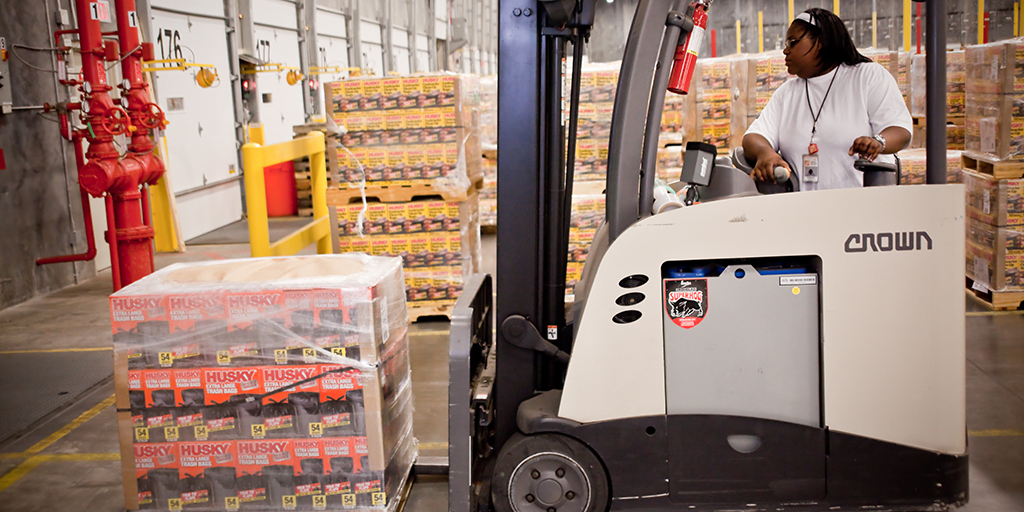 10. Celebrated store openings in Mexico and a store reopening in Denham Springs, La.
This year, The Home Depot opened four new stores in Mexico and reopened a Denham Springs, La. store after catastrophic flooding. Read More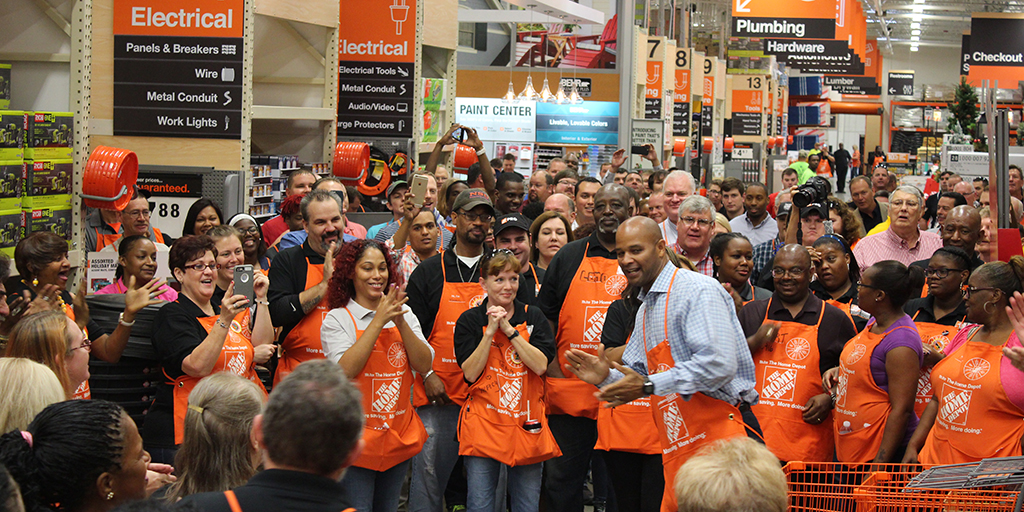 Keep up with all the latest Home Depot news!
Subscribe
to our bi-weekly news update and get the top Built from Scratch stories delivered straight to your inbox.
Related Stories & Articles: