TRICK-OR-TREAT: HALLOWEEN AT THE HOME DEPOT
October 24, 2016
More than 171 million Americans plan to celebrate Halloween this year and The Home Depot is here to help. We sat down with our very own Queen of Scream, Kelie Charles, holiday merchant for The Home Depot, to get the inside scoop on this spooky season.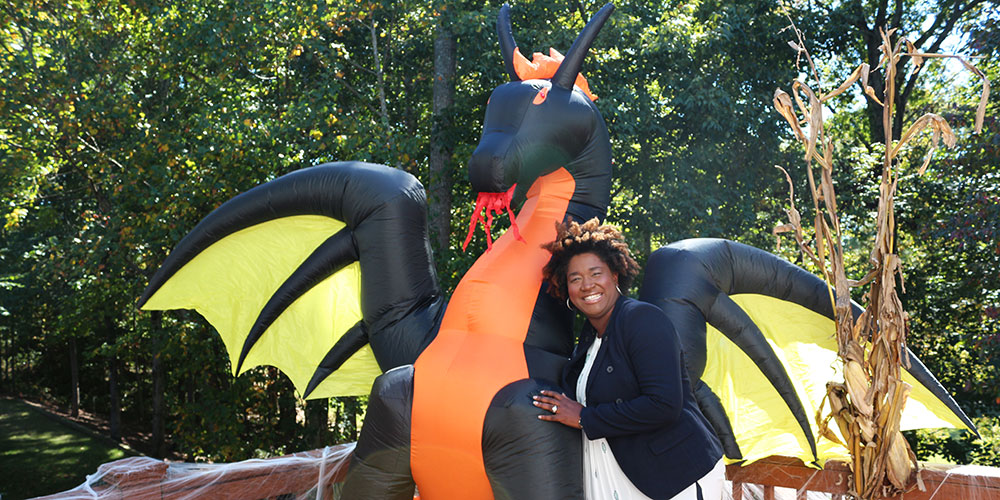 What's the biggest trend you're seeing this year in Halloween décor?
Hands down: it's all about smart technology. It's helping people take the fear factor to the next level and we've made it a big focus for this year's products.
One of my favorites is our Seasonal Window FX Projector Animated Windows Display. It comes pre-loaded with 12 spooky digital videos featuring zombies, skeletons, ghosts and more that play on your home's windows. It's sure to make your house the spookiest on your block!
We also have a Bluetooth Halloween Tombstone Speaker this year to help you add your own sound effects or music to your Halloween scene – without the wires. It's got a rechargeable battery and can pair up easily to your device via Bluetooth.
Trick-or-treat! If you had to pick, what would be your favorite "trick" décor and best "treat" items from The Home Depot this year?
We have some animated products this year that are perfect "tricks." Our full-size Skeleton Horse has every creepy detail from exposed bones to red, glowing eyes. Creepy, right?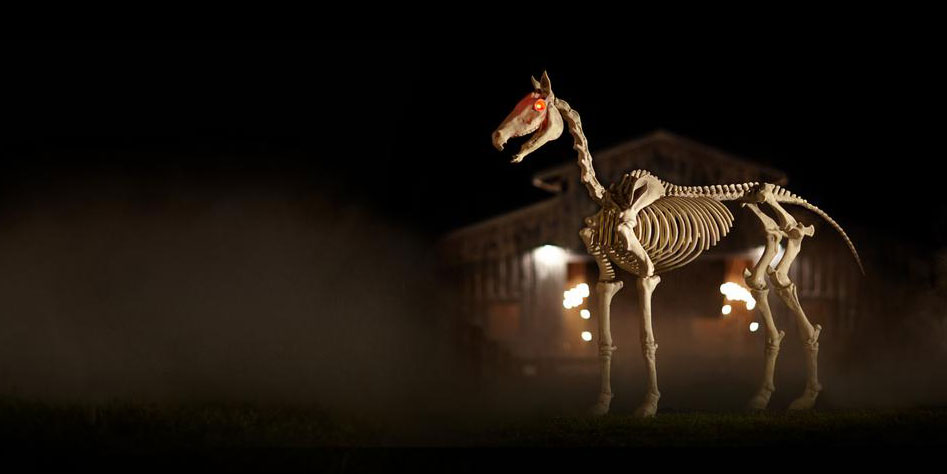 We also have a giant Animated Jumping Spider who sits on his web and jumps out when motion activated. It's the perfect fright!
For a "treat," something as simple as a decorative wreath can add some festive fun to your front door. Our Mesh Artificial Wreath with Pumpkin adds a subtle, sweet touch.
What about family-friendly décor options?
If the jumping spider is a little too scary for your little goblins, don't worry – we have lots of family-friendly options. Try our Artificial Wreath with Candy Corn to get in the Halloween spirit. Or for something a little more playful, we have an Animated Nae Nae Dancing Monster – it sings and dances to the popular song and trust me, your kids will love it.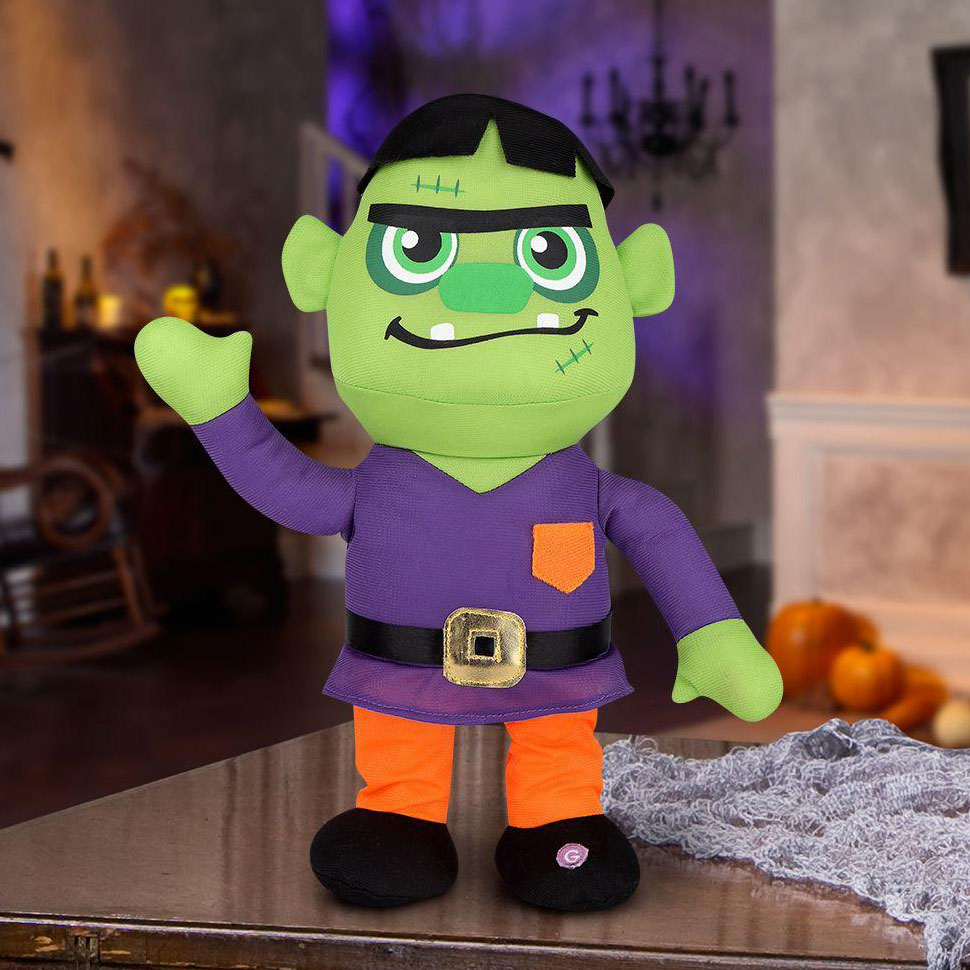 What if you want to get in the Halloween spirit, but don't know where to start?
A good way to get started is to pick a theme you like and center everything around that. For instance, a spooky graveyard theme is popular this year and easy for anyone to pull off. We've got everything from Lanterns with Flickering Flames to LED Tombstones. To make it even more terrifying, add an Animated Skelton Greyhound or skeleton Dachshund – these spooky pups bark and move for a scary surprise.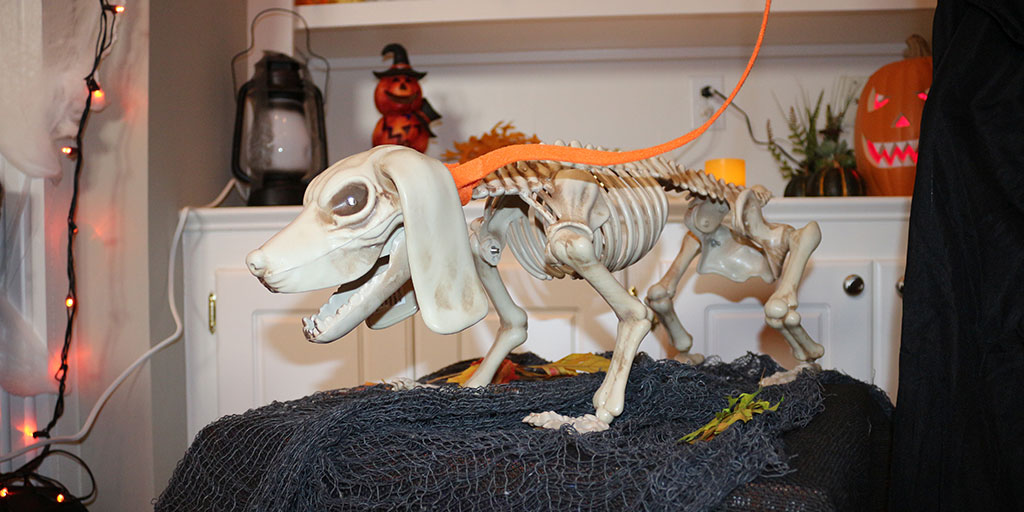 Keep up with all the latest Home Depot news!
Subscribe
to our bi-weekly news update and get the top Built from Scratch stories delivered straight to your inbox.
Related Stories & Articles: