"I WANT TO BE HERE FOREVER": WORLD WAR II VET FINDS A HOME IN THE AISLES
June 30, 2017
For 92-year-old World War II veteran Carmin Yannotta, the daily activities of a retiree pale in comparison to working 30 hours a week at The Home Depot in Lake Park, Fla.
"I played golf, but I wanted to do something more," says Carmin, who served three years in General Patton's Third Army  and retired from Honeywell after 20 years with the company. "At my age, I just really enjoy coming to work."
Carmin also volunteers at a local nursing home on Tuesdays and Thursdays.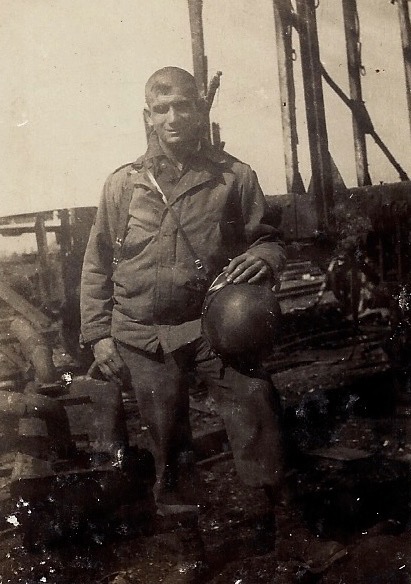 His work ethic is nothing new. He was the youngest of six children growing up in a small, three-room home in Summitt, N.J. He earned $2.50 a week delivering newspapers and gave every penny to his parents. During high school, he delivered milk from 1-7 a.m. so he could play on the baseball team after school.
Carmin quickly developed into an all-state player, drawing the attention of the New York Yankees. He was even invited to join the team's farm system when he turned 18. But Carmin was drafted into the U.S. Army before he could start his professional baseball career.
He reported for duty in Norfolk, Va., shortly after graduating high school. Eventually he served at the Battle of the Bulge, where so many of his comrades, including his best friend, were tragically killed.
Carmin has been overwhelmed by the local support and respect for our World War II heroes. In 2015, Honor Flight flew him to Washington, D.C. to visit the World War II Memorial with other veterans.  And since WPTV in West Palm Beach profiled him on Victory in Europe Day, customers routinely stop by the store to thank him for his service.
"I did nothing compared to what others did for our country," he says. "Our country would never be the same if it weren't for the sacrifices that were made back then."
Carmin, an avid Florida State Baseball fan, also returned to the baseball diamond when the Jupiter Hammerheads asked him to throw out the first pitch at their game against the Tampa Yankees, the single-A affiliate of the New York Yankees. Watch WPTV's story about his return here.
When Carmin's wife passed away a few years ago, his daughter suggested he return to work. She took him to The Home Depot, where he has since made countless friends as a greeter at the store. He says meeting customers is his favorite part of the job.
"I think of how lucky I am to be here," he reflects. "I could not be more blessed with my age, my occupation and the people I work with. I can't ask for anything more. I want to be here forever, if I possibly can."
Keep up with all the latest Home Depot news!
Subscribe
to our bi-weekly news update and get the top Built from Scratch stories delivered straight to your inbox.
Related Stories & Articles: