SUPPLIER SPOTLIGHT: GROWING GOOD WITH BACK TO THE ROOTS
May 05, 2017
Alejandro "Alex" Valez and Nikhil Arora experimented with growing organic mushrooms in their fraternity house at the University of California, at Berkeley, just three months before graduating. Neither imagined that mushrooms grown on coffee waste would lead them to a $10 million business in just six years.
Both Alex and Nikhil never considered themselves gardeners; in fact, both were on a career path to become investment bankers.
Their company answers the question held tightly by healthy living advocates, mothers, and a growing number of millennials, "Where does my food come from?" Back to the Roots solves for this question by providing tabletop, self-contained, herb gardens that simply require water and a little time to grow. To make the systems accessible, the company designed the kits to fit in either a classroom or a kitchen.
Based in downtown Oakland, California, Back to the Roots began with just two employees. Now – thanks to food service contracts that provide organic cereal to school lunch programs and a growing product line also carried in The Home Depot – Roots boasts a lean and mean staff of 15.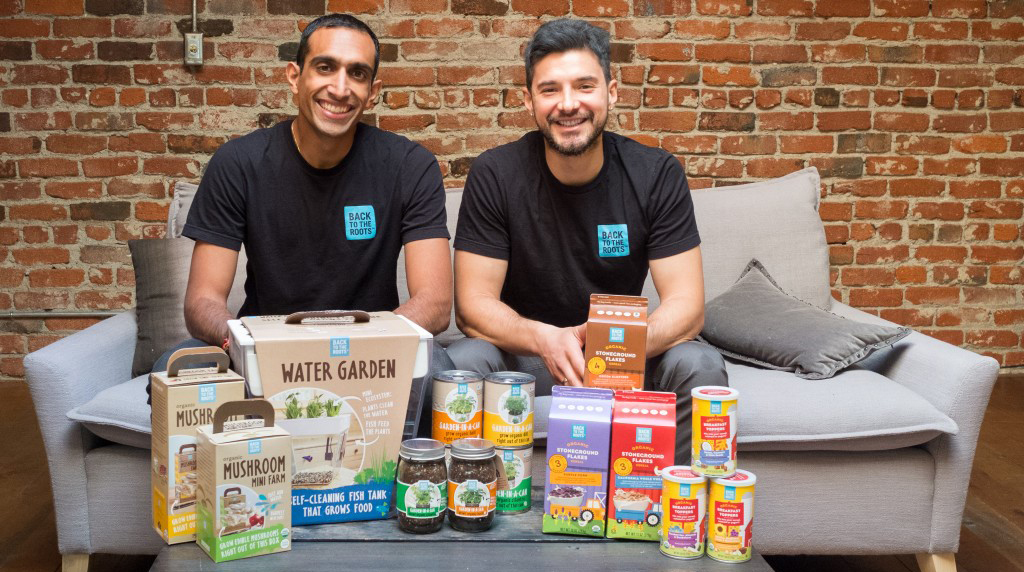 See Alex and Nikhil on CNBC's Mad Money this past fall:
"The Home Depot has been more than a retail partner to us - they have given us the confidence to pursue our vision to bring organic & non-GMO to the forefront of the live goods industry. We're so lucky to have a national anchor as without The Home Depot's interest in innovation, we would be an idea instead of a thriving and growing, mission and social-driven business," says Alex.
Want to get involved in the homegrown movement? Click here to get started.
 
Learn more about Supplier Diversity at The Home Depot here.
Keep up with all the latest Home Depot news!
Subscribe
to our bi-weekly news update and get the top Built from Scratch stories delivered straight to your inbox.
Related Stories & Articles: