BEHIND THE APRON: TATTOOS, TEACHING AND TUNES
March 15, 2017
Meet George, Jaclyn, Victor and Phyllis. Whether it's apprenticing in a tattoo parlor, designing sets for Shakespeare companies or rock climbing, their passions have a home at The Home Depot.
Jaclyn Barnette – Cashier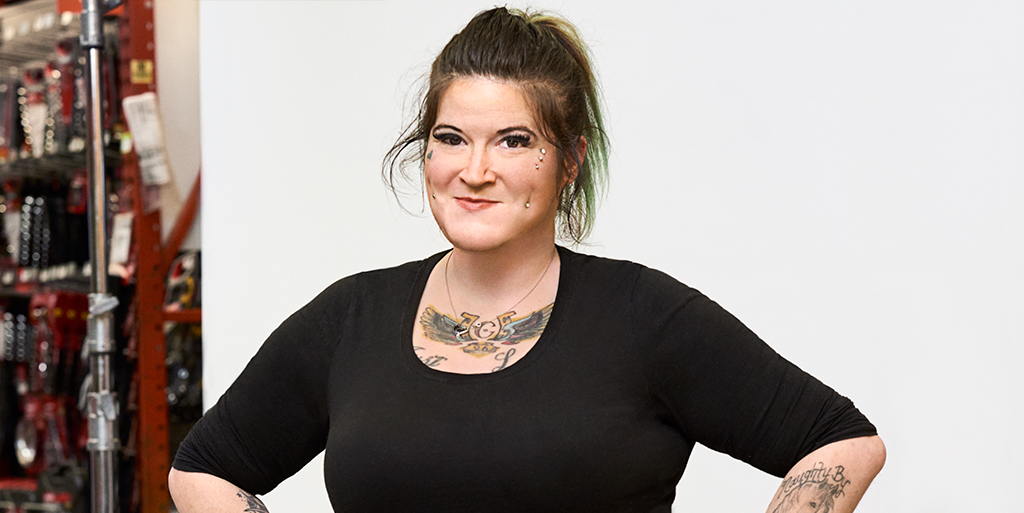 "I'm an apprentice at a tattoo shop and my tattoos tell the story of my life."
A cashier associate in Atlanta, Jaclyn thinks of her body as a canvas. Of the 27 tattoos adorning her body, most of them are designed and drawn by her own hand.
She's found ways to bring her artistry into The Home Depot store, as well, by helping customers navigate the paint department. "Every month at my store I lead the "Do It Herself" workshop, teaching women how to paint," Jaclyn says. "Home improvement is not just a man's world!"
And if any of them have any questions about tattoos, she can help with that, too.
George Kakaletris  – Garden Sales Associate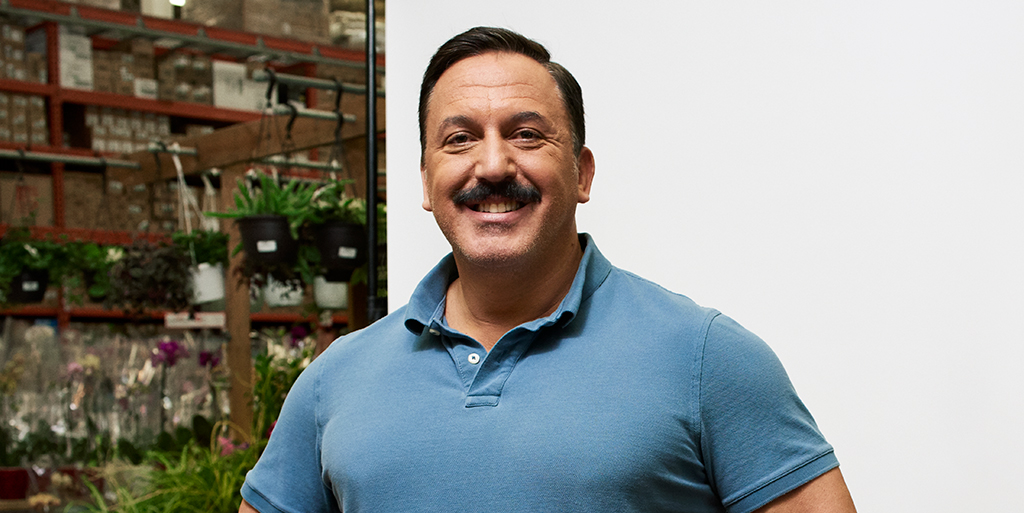 "My life is all about balancing the physical and the spiritual."
George came to The Home Depot after serving multiple tours in Iraq. Injured in the line of duty, he needed a physical job to help with his rehabilitation. The Garden department at The Home Depot was a perfect fit.
"Staying active in the Garden department really helps my rehabilitation on a daily basis, and my store has been really supportive of my involvement with veterans organizations."
When he's not fishing, hiking and freestyle rock climbing (George has climbed the famous Devil's Tower in Wyoming), he teaches Philosophy of Religion at a local college. It's safe to say George is strong both inside and out.
Phyllis Belanger – Electrical Sales Associate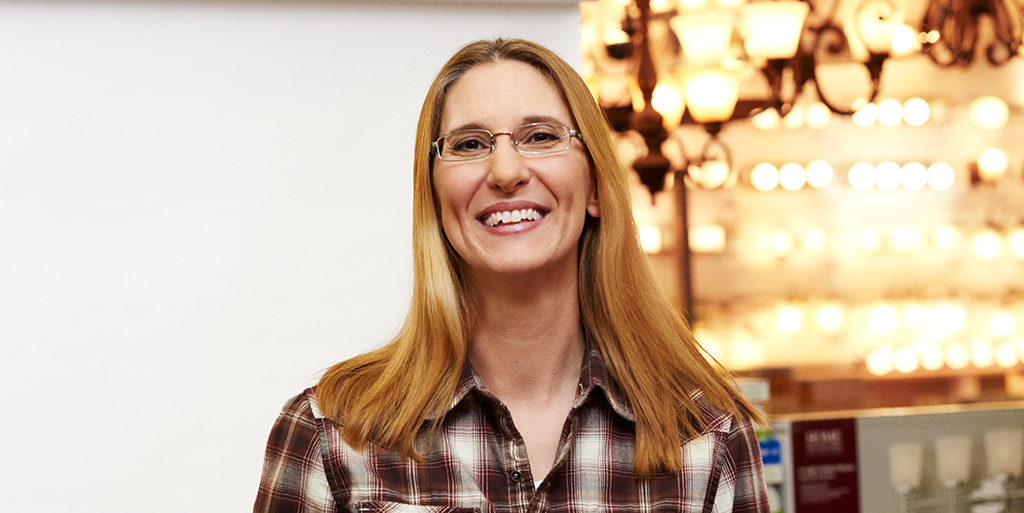 Before coming to The Home Depot, Phyllis worked in the theater business for twenty years as a set and lighting designer, including serving as technical director for the largest Shakespeare company in Tennessee. When she decided it was time to exit the stage, these skills served her well in her new career at The Home Depot.
Phyllis now lives and works in Atlanta, but the first Home Depot store she worked at was in South Knoxville, Tenn. Her store manager quickly became a mentor to her, and cemented the strong connection she feels with the company.
"He embodied everything that The Home Depot culture stood for," says Phyllis. "When I needed help juggling work with caring for my mother, The Home Depot was there for me. I'll always be grateful for the support they provided during that difficult time."
Victor Nicasio - Garden Sales Associate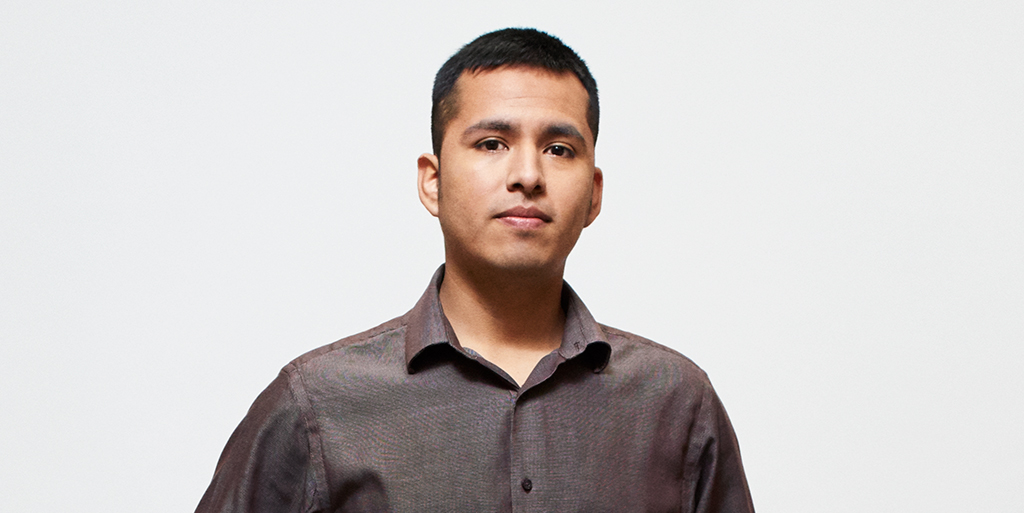 "I'm always learning a few different instruments, but the one I really love right now is piano."
Music has long been a passion for Victor, so much so that he has a hard time settling on just one instrument to focus on at a time. "I would love to play a grand piano someday.  I'm a little more familiar with the flute, and with the cello," he admits "but right now it's all about the piano.
The creativity that draws Victor to music is something he sees from his colleagues at The Home Depot every day, whether it's in the Paint department where he worked previously, or the Garden department where he recently moved.
"I love that I'm allowed to think outside the box while helping customers tackle projects."
Find a home for your passion. Apply now at careers.homedepot.com/jobs-in-bloom.
Keep up with all the latest Home Depot news!
Subscribe
to our bi-weekly news update and get the top Built from Scratch stories delivered straight to your inbox.
Related Stories & Articles: