BEHIND THE APRON: BICYCLES AND BUCKET LISTS
March 27, 2017
Meet Linda, Maurice and Marta. Their interests range from teaching Sunday school to traveling the world, but all three have something in common, too – they're passionate about helping Home Depot customers tackle projects.
Find a home for your passion. Apply now at careers.homedepot.com/jobs-in-bloom to join our family of associates.
Linda Wacher-Puetz - Kitchen Design Associate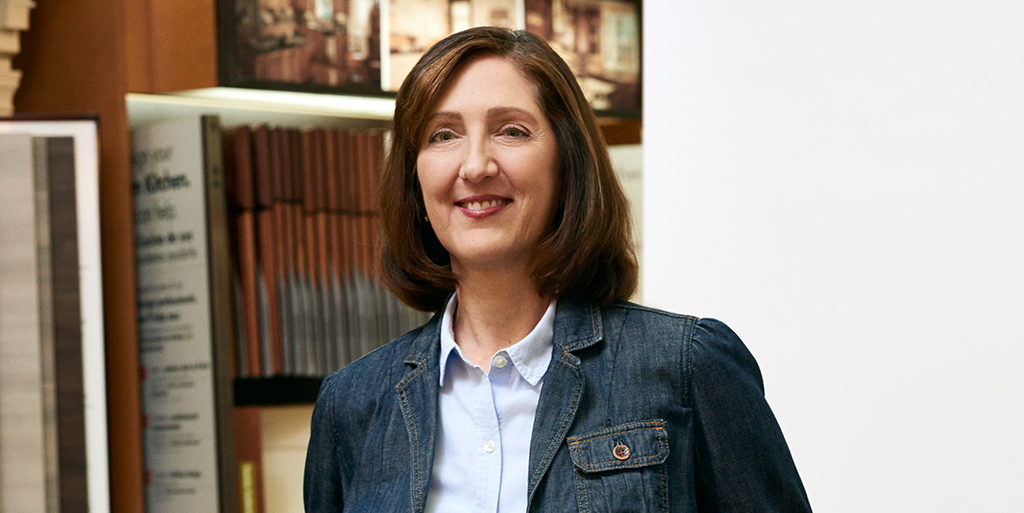 "I really love cycling because it just helps me live in the moment. You're much more aware of your surroundings when your main form of transportation is a bicycle."
Linda and her husband are seriously into cycling. Several years ago they opened their own bike store, selling their cars and going two-wheels full-time.
A native Chicagoan who's lived there her entire life, Linda had her own business in construction and design before joining the The Home Depot, now specializing in Kitchen Design. 
"I was always shopping at The Home Depot and was just impressed with the people working there. They were always really knowledgeable and looked like they were having fun."
Maurice Lee - Flooring Sales Associate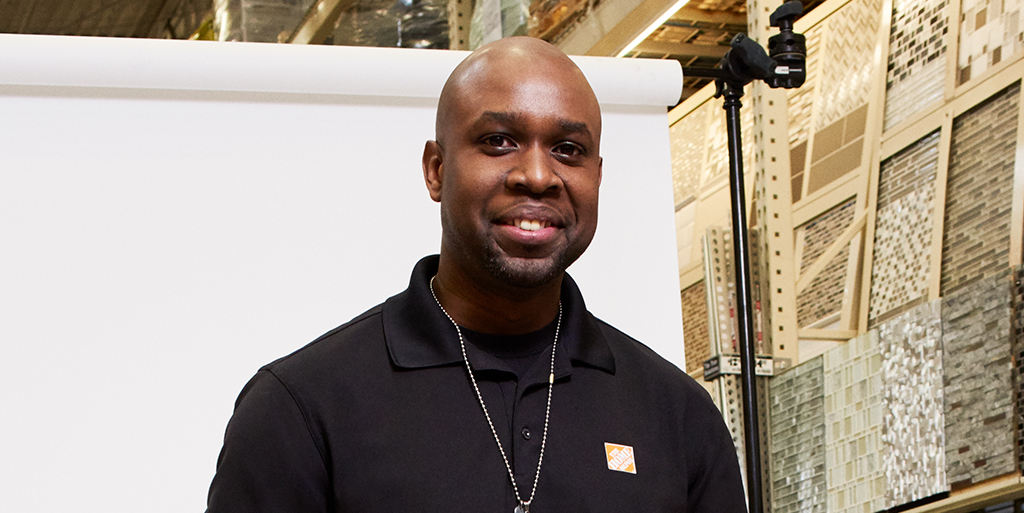 "One of the things I love most about The Home Depot is they care about family."
Maurice, a Flooring Sales Associate, was born and raised in Jamaica before moving to the U.S. and joining The Home Depot. While his previous work at a hardware store in Jamaica made The Home Depot a natural fit, it's his passion for teaching (which he's honed by leading a Sunday school class at church) that truly thrives in the store.
"Sometimes we forget how nervous people can be when it comes to working on their home. Teaching has helped me respond to people in a way that guides them without forcing them."
Marta Waszczeniuk – Pro-Supervisor
"My two best friends and I made a bucket list of everywhere we want to travel before the youngest one of us turns thirty."
Marta has been working at The Home Depot since she graduated high school. She was the youngest associate at the store, but she quickly rose through the ranks thanks to her proficiency in speaking both Polish and English.
"I was born and raised in Poland until I was nine, so it's actually my first language," Marta says. "I learned English in grammar school."
During her first job interview with The Home Depot, that fluency in Polish immediately made her stand out. "The store I applied to was in the middle of a large Polish community, so they were looking for someone who could really connect with those customers."
She's been a pro-supervisor for four years now. "Honestly, if you told me when I was eighteen that I'd still be working at The Home Depot, I wouldn't have believed you!"
Keep up with all the latest Home Depot news!
Subscribe
to our bi-weekly news update and get the top Built from Scratch stories delivered straight to your inbox.
Related Stories & Articles: