---
The Home Depot is committed to its three environmental, social and governance (ESG) pillars – focusing on our people, operating sustainably and strengthening our communities. The latest ESG Report details the progress made. Here are some of the highlights: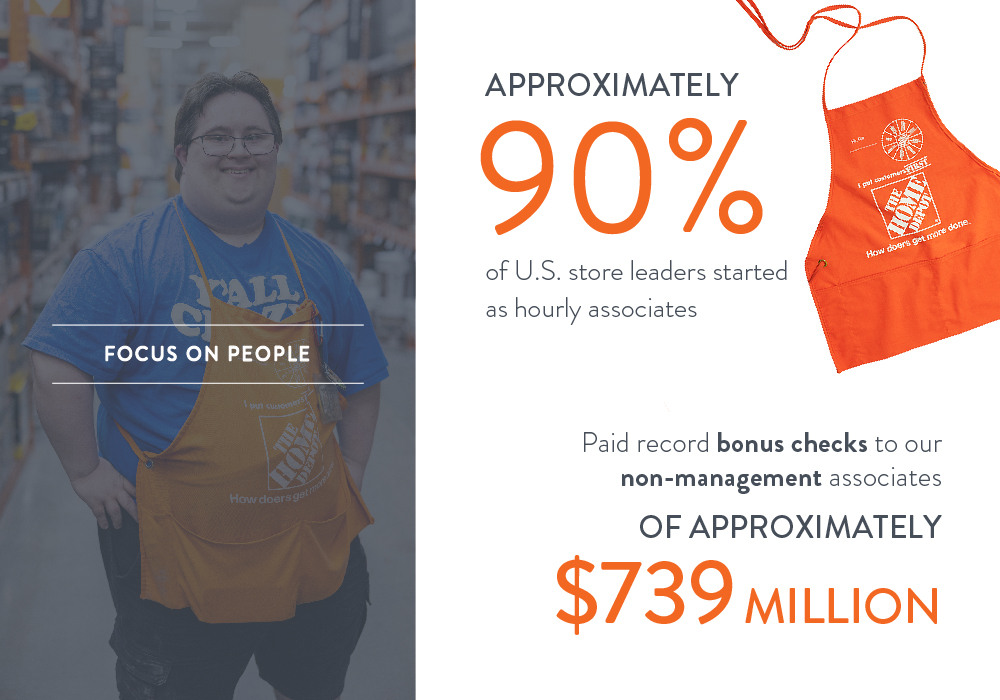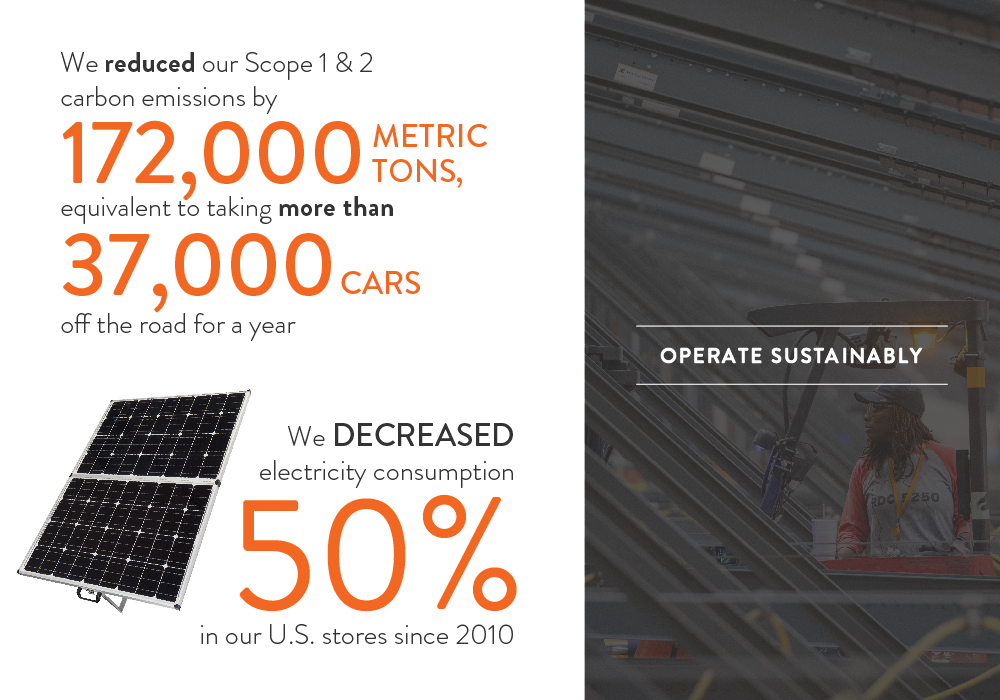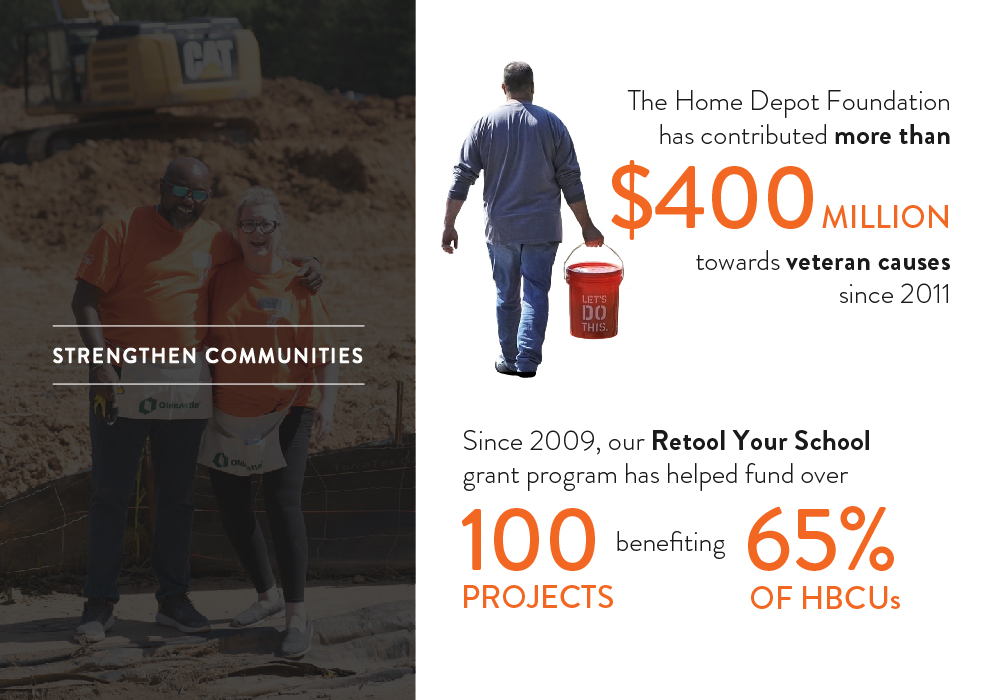 To read the full report, visit corporate.homedepot.com/responsibility. 
To learn more about the company's ESG efforts, check out the Give Me an H podcast. Chief Sustainability Officer, Ron Jarvis discusses the company's sustainability initiatives and Chief Diversity Officer, Derek Bottoms talks about the company's diversity, equity and inclusion efforts.