Team Depot Hits the Road
May 02, 2018
Each year, thousands of Home Depot associates dedicate their days off to join Team Depot, the company's associate-led volunteer force, and give back in the communities where they live and work.
In honor of National Volunteer Week (April 15 – 21), we are celebrating volunteerism through the eyes of the associates who make Team Depot possible. Follow @TeamDepot's Instagram Stories to come along with us as we visit five projects in five days.

Tuesday, April 17 – Indianapolis, IN
A 60-year-old veteran is finally coming home today after years of being homeless. More than 70 Team Depot volunteers joined forces with Volunteers of America to make critical repairs and renovations around the house where Michael Malone grew up, and recently inherited from his mother. The final touch, a proud American flag raised high in the front yard.
"If I turn the corner and see a flag flying, I know I'll be home then," says Michael as he stares up at the red, white and blue. "My daughter was born on the 4th of July, so each time I see the flag, I think of her."
Michael served in the Air Force from 1976 to 1980 and the Air Reserves from 1981 to 1996. After the devastating loss of his daughter in a car accident during her first year of college, he lost his motivation and purpose, falling on hard times and living in the streets.
Sadly, Michael is one of more than 40,000 homeless veterans in America. The Home Depot Foundation has committed a quarter of a billion dollars by 2020 to help diminish this unacceptable statistic. Now, he can return to his home and become self-sufficient again as he ages in place.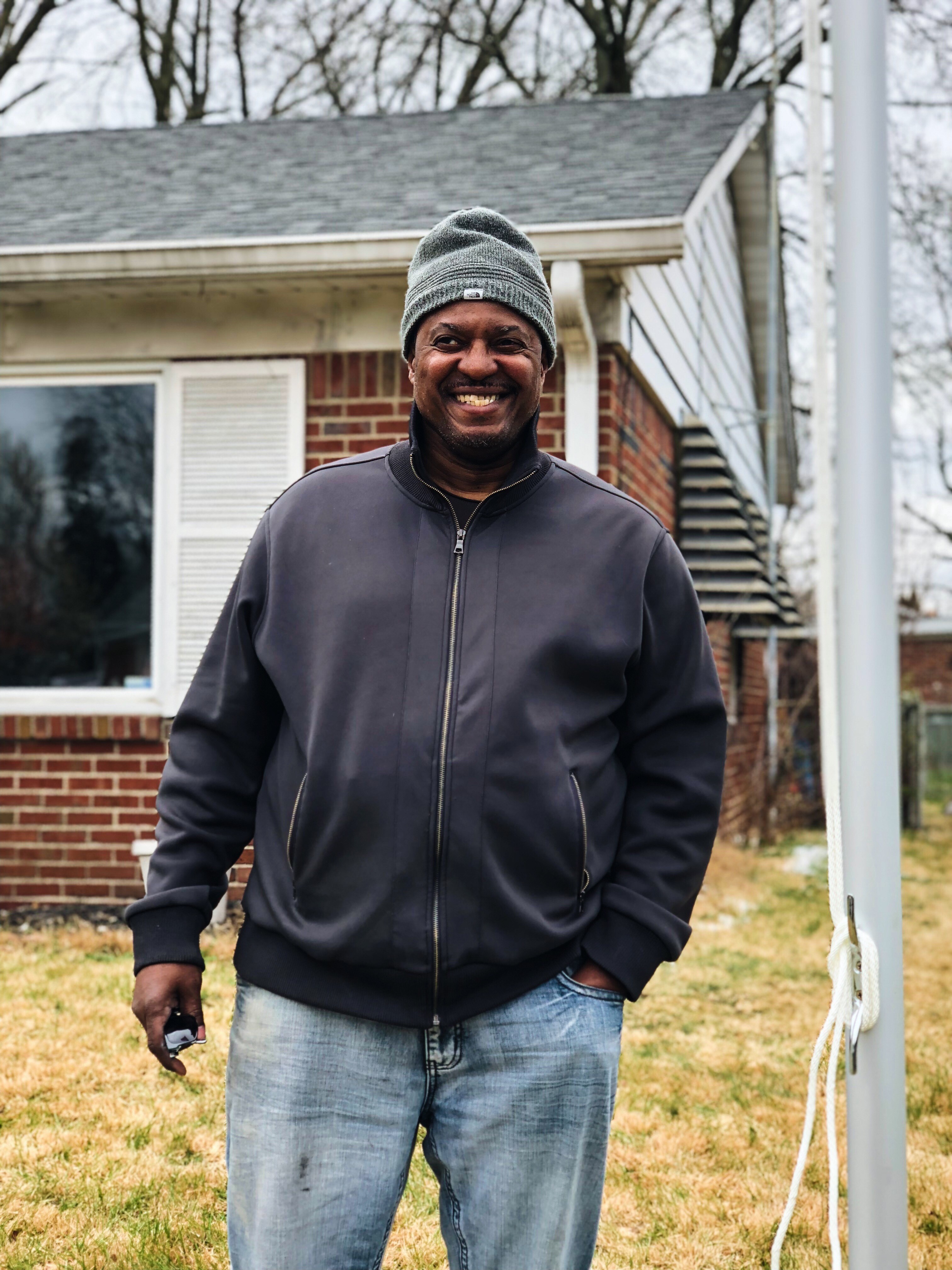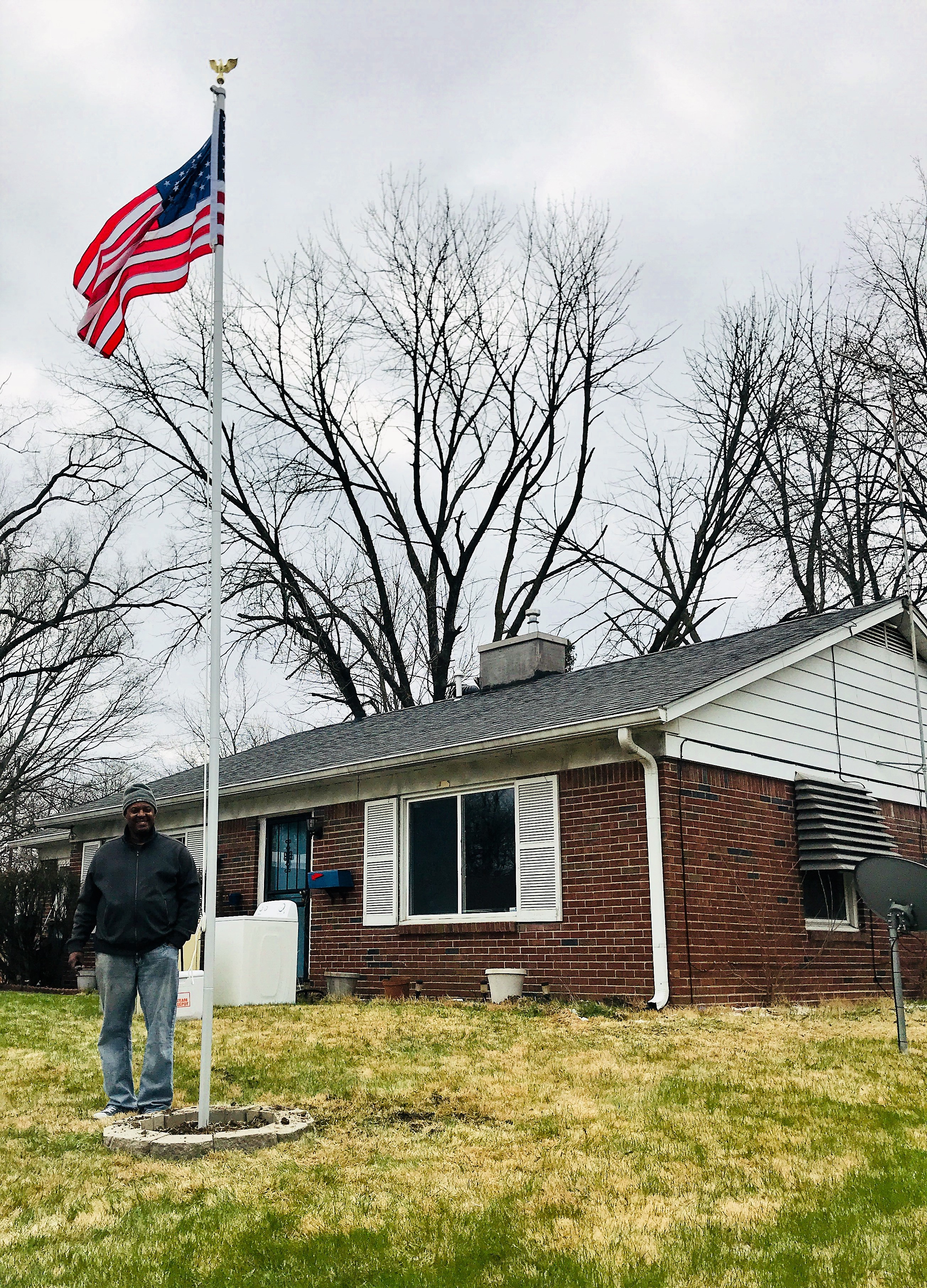 Wednesday, April 18 – Atlanta, GA
Home Depot is proud to be from Atlanta, and giving back in our hometown is one of the many ways we like to say thank you.
Eighty volunteers from Home Depot's Hardlines department worked with HouseProud Atlanta as they completed critical home repairs and beautification projects for seniors in Atlanta's Westside community.
One homeowner who got a helping hand was 84-year-old Navy vet James Lucas. Mr. Lucas, a.k.a. Jack, fought in the Korean War when he was just 17 years old.
Team Depot had previously updated his home with a bathroom remodel and installation of a new water heater and furnace. On Wednesday, volunteers painted the entire house and installed an accessibility ramp.
This project is part of The Home Depot's ongoing efforts to improve the homes and lives of U.S. military veterans and their families. Since 2011, The Home Depot Foundation has transformed more than 37,000 homes and facilities for veterans across the country. Giving back to veterans is personal to The Home Depot, as more than 35,000 of the company's associates have served in the military.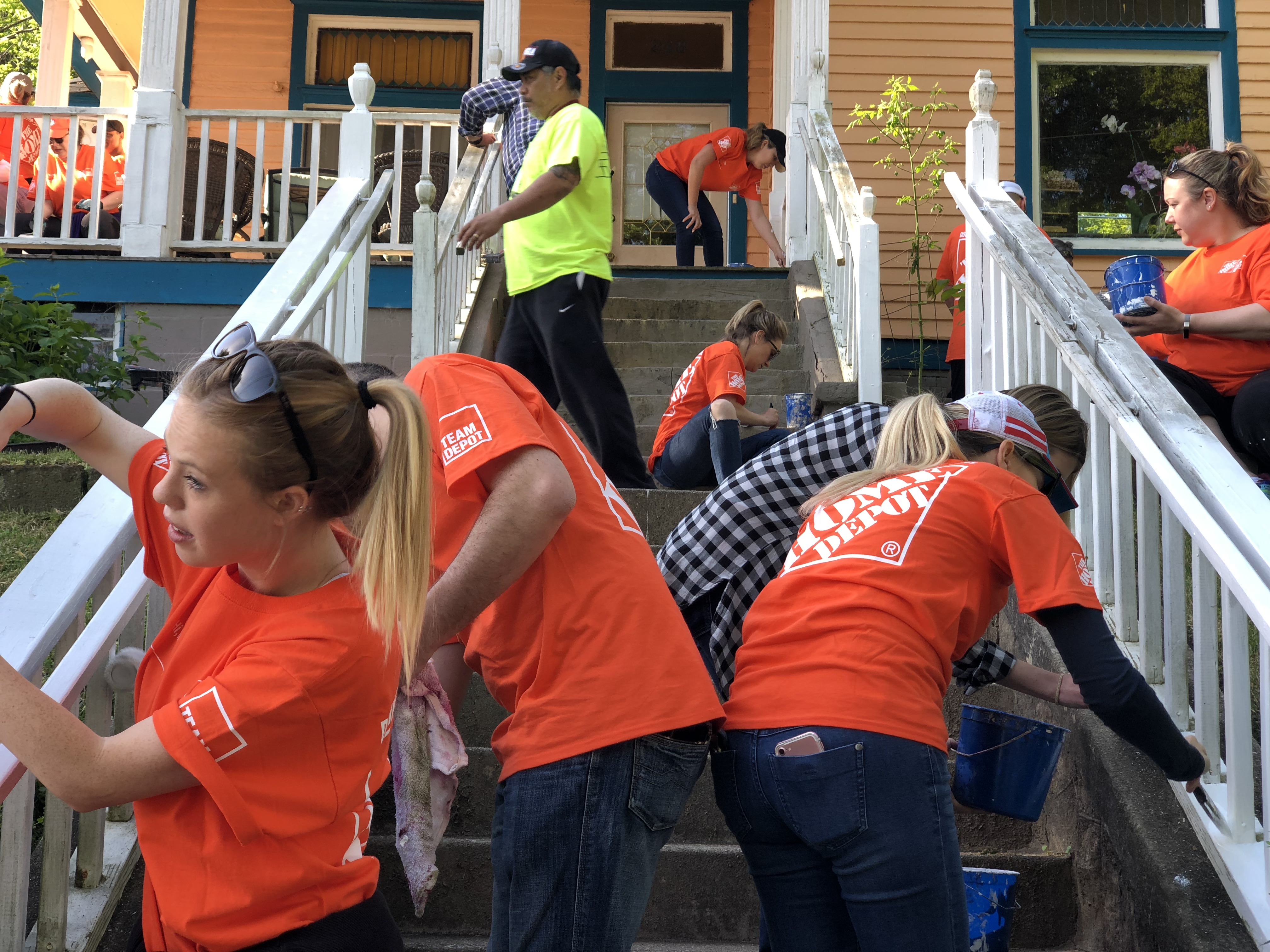 Thursday, April 19 – Newton, NH
Army veteran William (Bill) Lawrence, 72, lived in the same home with his wife for more than 50 years. As he aged, his mobility decreased, but he was unable to afford the necessary adaptations for his home. As a result, he suffered a critical fall that left him partially paralyzed on the right side of his body. Permanently restricted to a wheelchair, his wife was unable to care for him and Bill was forced to leave his home and enter a nursing facility.
This week, more than 100 volunteers from Team Depot and the American Legion Post worked around the clock to make Bill's home wheelchair accessible per standards set by the American Disability Act. Projects included constructing a wheelchair ramp, creating wider doors, installing railings around the deck, renovating a full bathroom with wheelchair accessible features and replacing all flooring with hardwood.
After years of living in a nursing home, Bill can now return to his home, where he can live comfortably with his wife.
Today, there are more than 10 million veterans over the age of 65, and many, just like Bill, need critical repairs to allow them to stay in their homes. The ability for senior veterans to age in their homes has been a focus of The Home Depot Foundation since 2011 and will continue to be a focus in the future.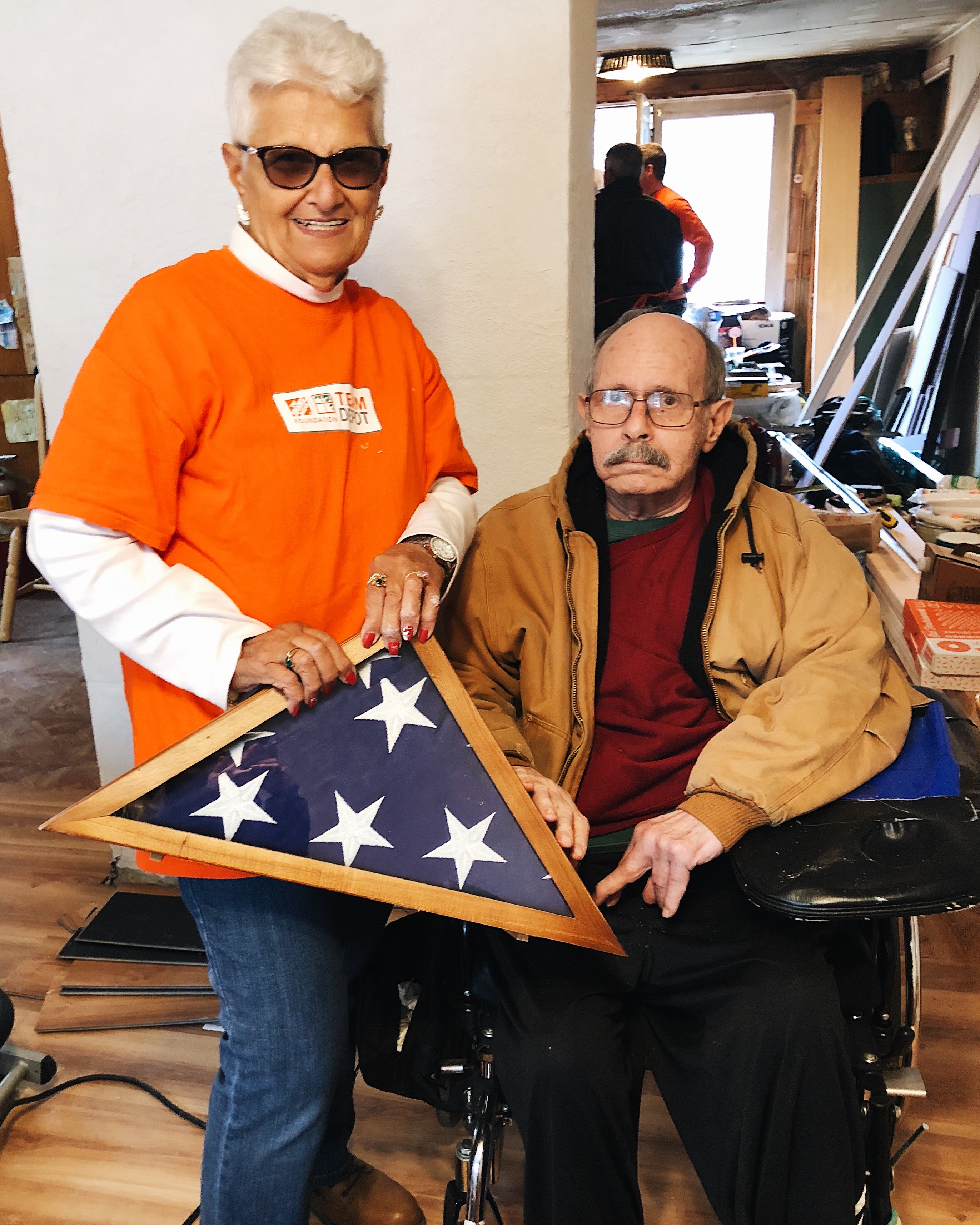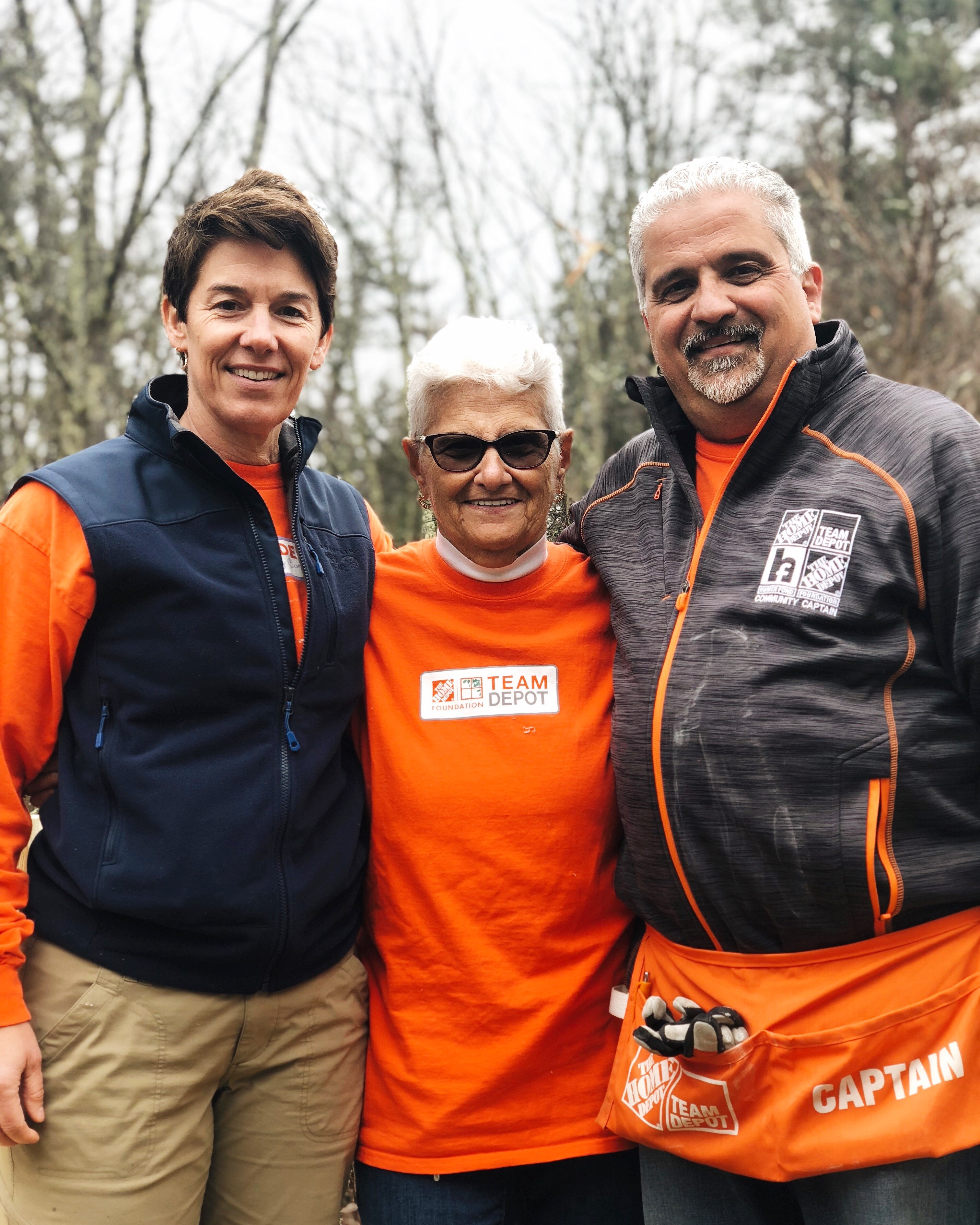 Friday, April 20 – Baltimore, MD
A once abandoned plot of inner city land in Baltimore, Maryland, has been given new life. An army of 125 volunteers rolled up their sleeves to transform an abandoned garden just in time for Earth Day – including bringing a dinosaur jungle gym back from extinction with fresh paint and mulch.
Other projects included building picnic tables and benches, installing new planters and landscaping.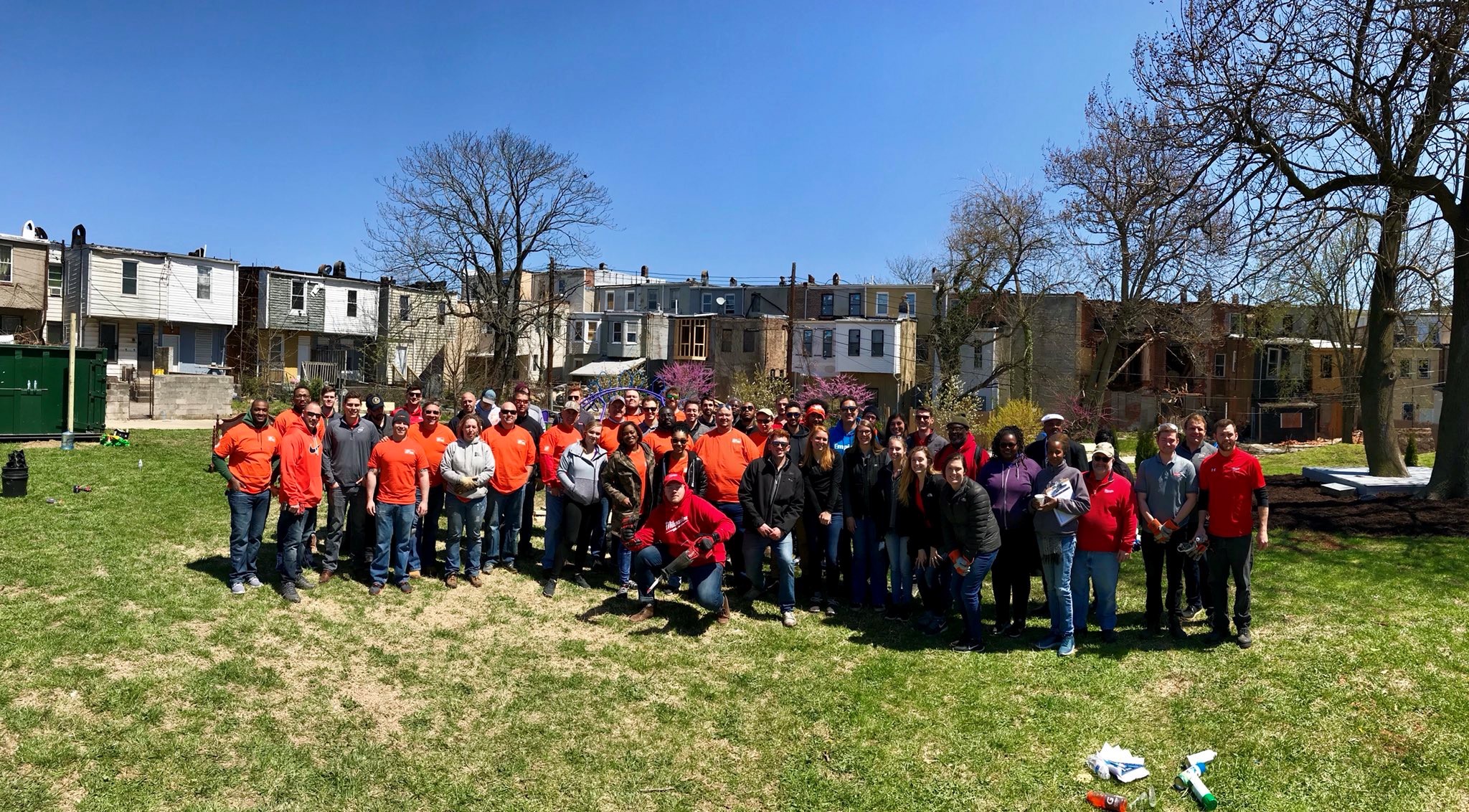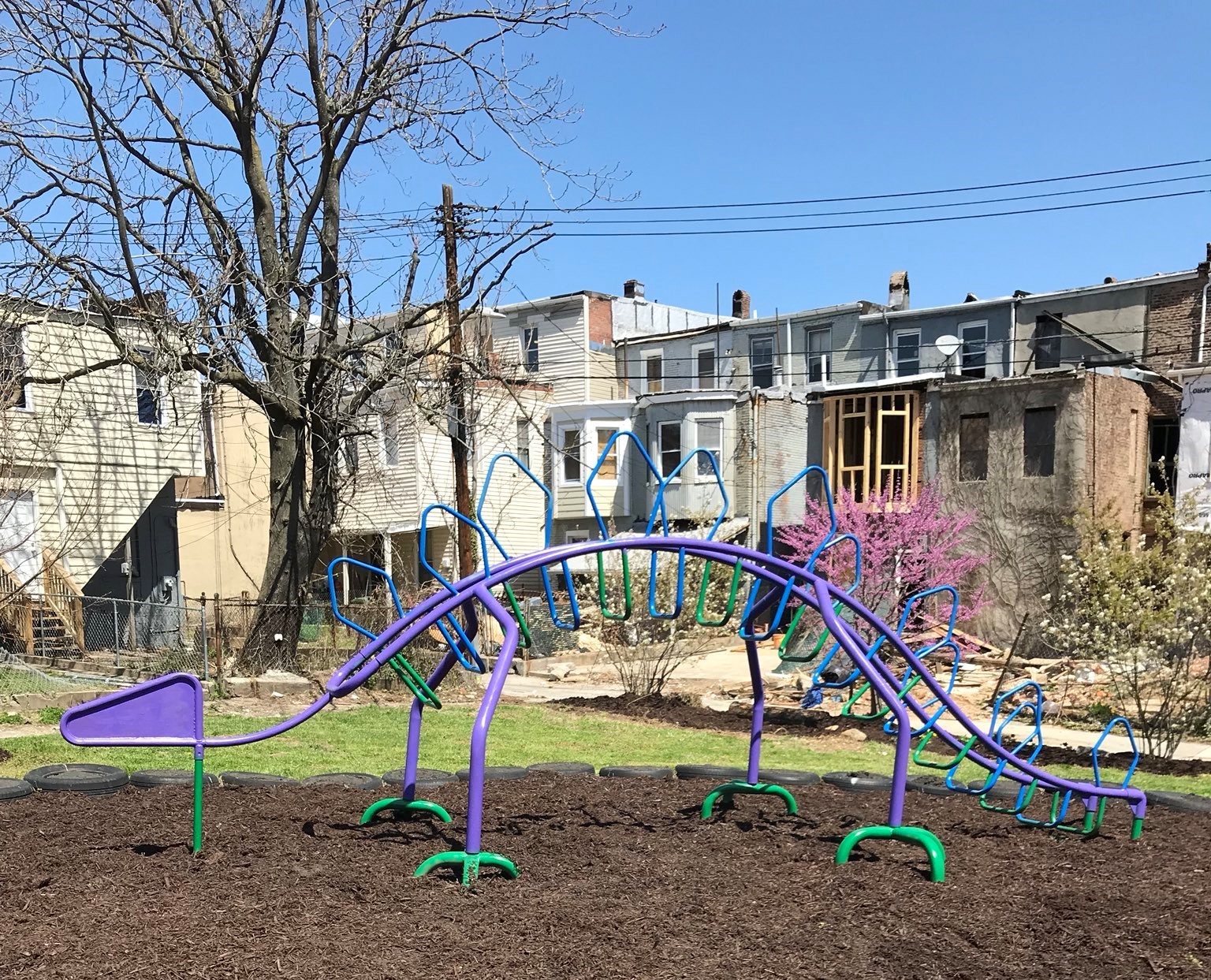 Saturday, April 21 – Tampa, FL
Senior Army veteran John Buzby is confined to a wheelchair, making it extremely difficult for him to complete repairs around his home. Volunteers lent a helping hand, working around the clock to freshen up his place, as well as the homes of 21 other veterans.
To give John the biggest smile possible, volunteers also spruced up his 91-year-old mother's home – she lives just around the corner.
Team Depot joined forces with Paint Your Heart Out to pressure-wash, scrape and paint homes in the community. Volunteers also landscaped as needed. The project is part of a larger initiative with Paint Your Heart Out Tampa to repair 100 homes in the community that belong to senior citizens, individuals with disabilities or veterans.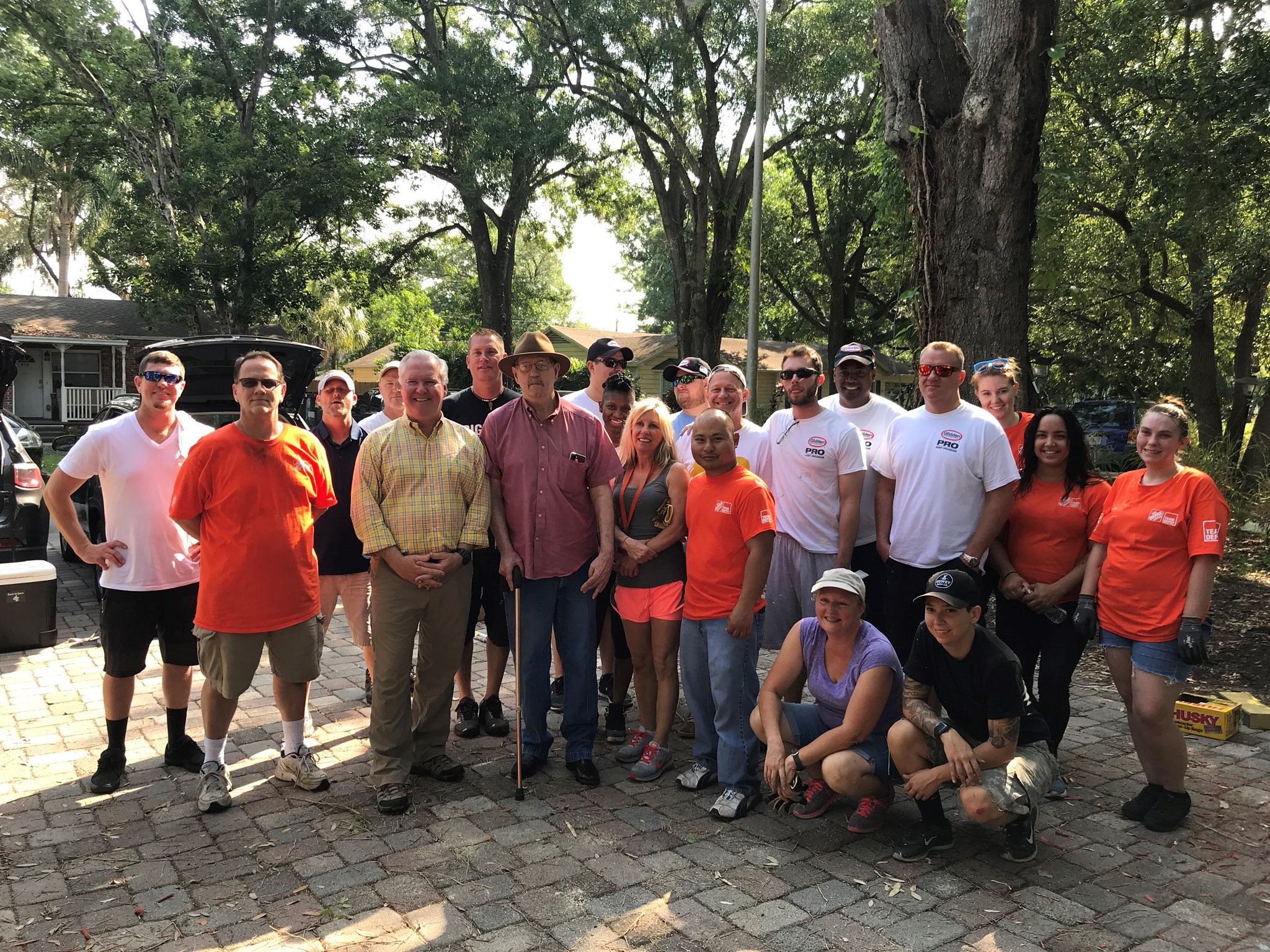 Thank you to all of the hard-working volunteers who made this year's National Volunteer Week a success. Here is a look back at the projects Team Depot tackles across the country this week:
Keep up with all the latest Home Depot news!
Subscribe
to our bi-weekly news update and get the top Built from Scratch stories delivered straight to your inbox.
Related Stories & Articles: