Established as Canter Electric Company in 1948, Canter Power Systems is the largest residential generator installer in the U.S. The company is also one of The Home Depot's trusted service providers, supporting more than 500 stores across 10 states. 
Canter Power's operation is designed to handle high demand peaks and ensure they're always ready for disaster season. "In addition to forecasting inventory needs from historical demand due to major weather events, we are able to increase our capacity to respond to large call volumes and quickly recruit installation partners in a new market," says Brian Lopatka, director of strategic improvement. 
As a certified Generac "PowerPro" Dealer, Canter Power has proven that it meets the stringent qualifications outlined by Generac. This includes providing consistent and excellent customer service, as well as keeping a well-maintained inventory of Generac generators. All Canter Power technicians are factory certified, and the team offers 24/7 technical support. 
Dan Varga, The Home Depot account manager at Canter Power Systems, explains that "homeowners who need or want the security provided by an automatic standby generator" are great candidates for one. However, it often takes a distressing, first-hand loss of power for homeowners to make the investment. 
Canter Power's entire business model was designed with heavy demands in mind. If an area is hit hard by a hurricane, severe storm, tornado or other natural disaster, they can easily scale inventory and deliver generators quickly. 
This model has worked well for decades, but it became very clear that things had to change in 2020 when people began to shelter in place due to the COVID-19 pandemic. The team at Canter Power shifted from face-to-face sales appointments to a full virtual experience. This helped them continue to grow their business during unprecedented times. As a result, 2020 was the strongest year in company history.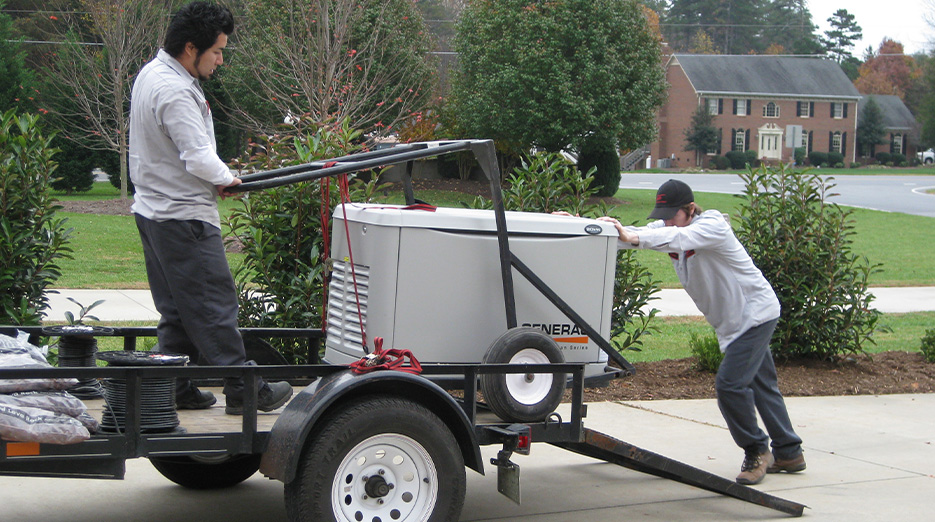 Canter Power Systems understands the intricacies of each installation project. Every client is assigned a customer experience coordinator who offers personalized attention and care. This kind of consideration makes sure each customer receives a superior buying and installation experience, through disaster season and beyond. 
Learn important generator safety tips here.