After a week of devastating flooding in Louisiana, Home Depot volunteers from near and far are jumping in to lend a helping hand.
More than 150 volunteers were bussed in from several states to help Operation Blessing International clean out homes and salvage belongings. Volunteers traveled from Mississippi, Alabama, Florida and Georgia to assist homeowners in need.
Homeowners like Mr. Jones, an Army Veteran whose home was filled with 8 feet of water in the flooding.
Through their efforts, Team Depot volunteers were able to return precious family photos and other belongings to Mr. Jones and his wife.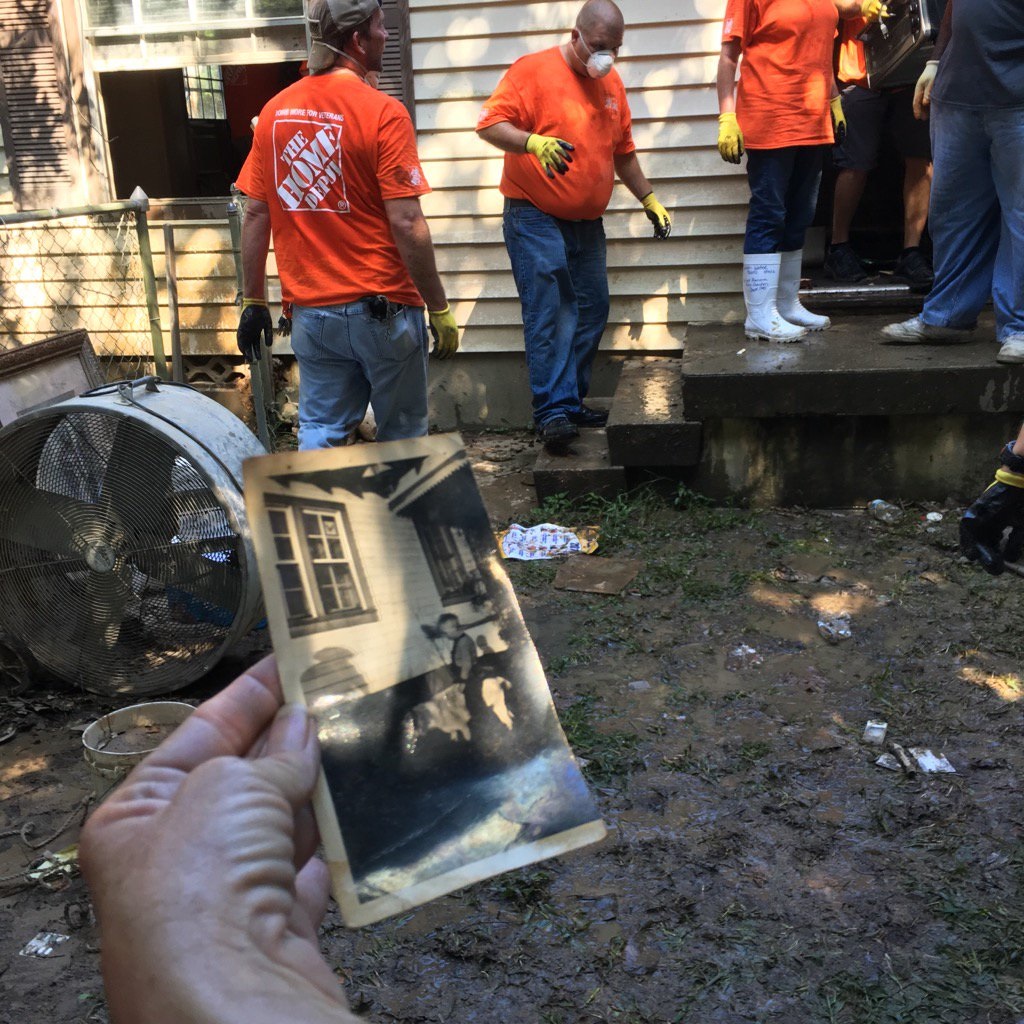 Photo courtesy of Home Depot associate @mab0219 via Twitter.
Volunteers also helped the Cave family sort through belongings. The Caves are expecting their third child in November and aren't sure where their expanded family will be living when their new baby arrives.
As communities in southeastern Louisiana continue to evaluate the damage, The Home Depot Foundation is pledging its continued support. Additionally, The Homer Fund is providing emergency assistance to Home Depot associates in need.