In the Midst of a Crisis, Volunteers Join to Support Communities Struck by Tornado Outbreak
April 16, 2020
Whenever natural disasters strike, Convoy of Hope and the Bearded Warriors are some of the first volunteers stepping up to help communities recover. But this week is different. This week, in the midst of a global pandemic, some 90 tornados ripped across the Southeast and South-Atlantic states. 
But once again, Convoy of Hope from the City of East Monroe and Bearded Warriors are jumping into action. 
To help, associates from Home Depot's volunteer force, Team Depot, packaged critical and in-stock supplies including water, work gloves, garbage bags and towels. Together they completed 275 relief kits for first responders and communities impacted by severe weather in a little more than an hour – all while observing the recommended social distancing practices. Packaging was an in-store effort by ten associates in the Monroe, La., Cleveland, Tenn., Chattanooga, Tenn., Hixson, Tenn., Fort Oglethorpe, Ga. and Dalton, Ga. stores.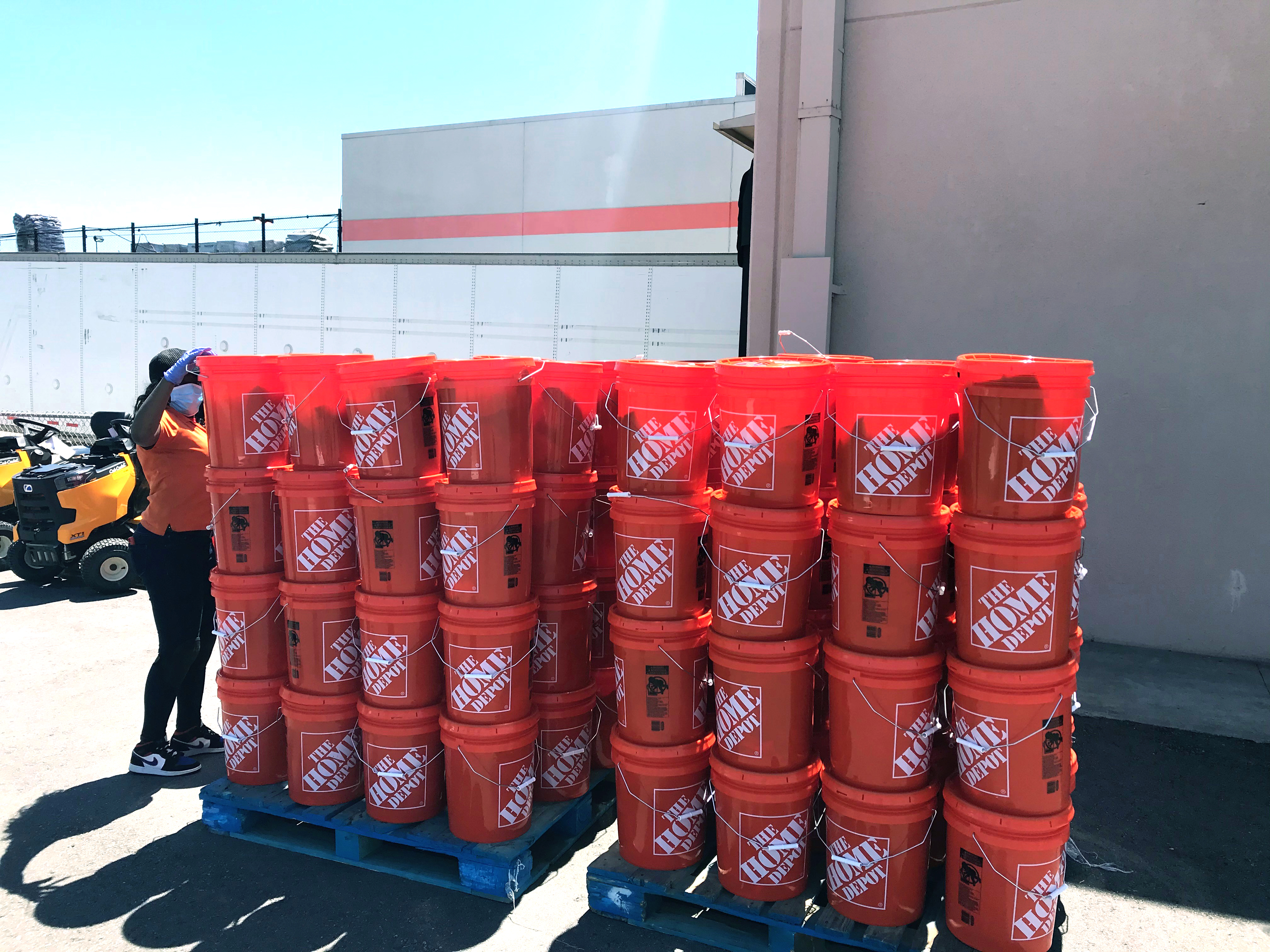 With support from nonprofit partners and local officials, relief kits will be distributed to first responders at Chattanooga fire stations and community members who suffered damage to their homes in Monroe, La.  
This volunteer project is a part of The Home Depot Foundation's ongoing commitment to help communities during times of crisis or natural disaster. To learn more about The Home Depot Foundation, visit HomeDepotFoundation.org.
Keep up with all the latest Home Depot news!
Subscribe
to our bi-weekly news update and get the top Built from Scratch stories delivered straight to your inbox.
Related Stories & Articles: