VETERANS FIND HEALING IN THE WATERS OF THE GEORGIA AQUARIUM
July 13, 2017
The sights and sounds of war are not easy things to forget. For veterans suffering with PTSD, unexpected triggers can be lurking around any corner. But many veterans in the southeast are finding healing in an unexpected place – a 6.3 million gallon salt-water tank at the Georgia Aquarium.
"For the time I was swimming, I didn't care about anything else at all," said one veteran. "For those moments, I was one with nature…it was incredible."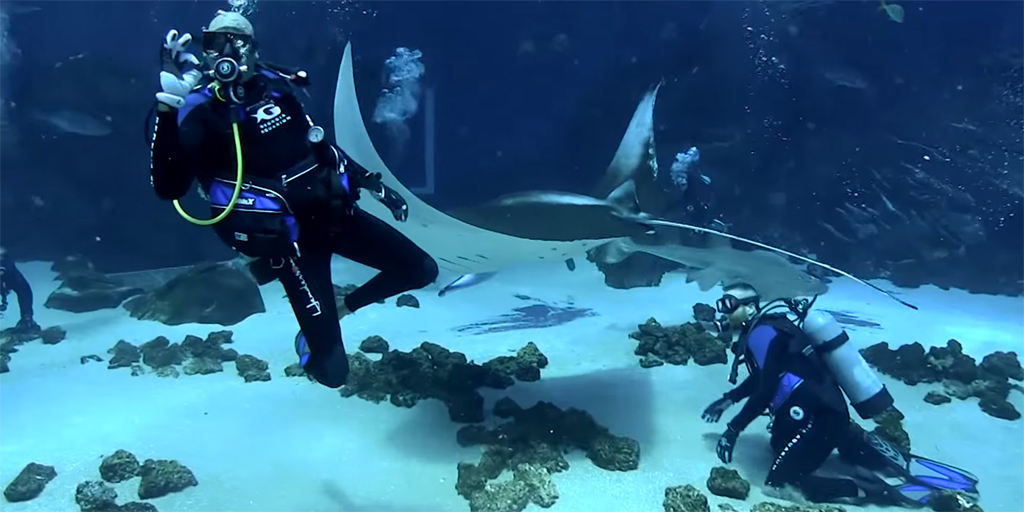 The Veteran's Immersion Program (VIP) at the Georgia Aquarium gives injured veterans the opportunity to swim and dive in the Ocean Voyager Built by The Home Depot exhibit. The massive tank is one of the largest single aquatic exhibits in the world, and is home to whale sharks, manta rays, and thousands of other fish.
"The freedom and pure silence of watching these animals swim was like releasing my spirit and setting my soul free," said another participant. "Being a disabled veteran with PTSD and anxiety, this made me see how freeing life could be."
The program is supported by the largest team of handicapped scuba-certified dive masters and instructors in the world. It's also led by a certified therapeutic recreation specialist, so those with injuries both seen and unseen can relax pain-free. For some participants, the program gives them the chance to move in the water in ways they can no longer do on land.
More than 1,300 veterans have participated in the program to-date. The Home Depot Foundation supports Georgia Aquarium's Military Salute program in its entirety, including the Veterans Immersion Program, reenlistment support, Military Mondays and Gold Star Initiatives.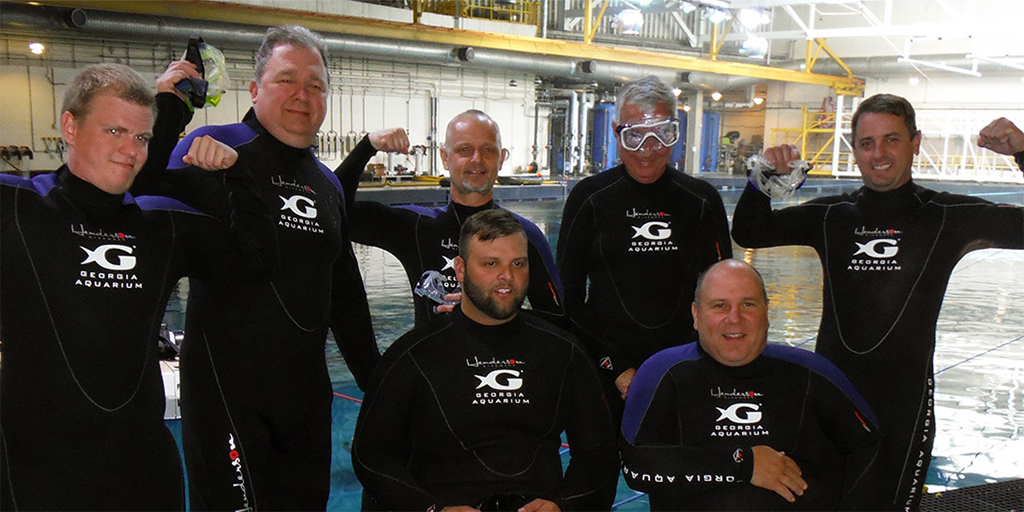 About the Georgia Aquarium: Georgia Aquarium is a leading 501(c)(3) non-profit organization located in Atlanta, Ga., committed to working on behalf of all marine life through education, preservation, exceptional animal care, and research across the globe.
Keep up with all the latest Home Depot news!
Subscribe
to our bi-weekly news update and get the top Built from Scratch stories delivered straight to your inbox.
Related Stories & Articles: