HD Strong: Our Values in Action During COVID-19
June 30, 2020
At The Home Depot, our associates pride themselves on living the company's values in and out of the aisles. Channeling this pride, associates have taken to social media using #HDStrong to circulate stories of Home Depot's values in action. 
Here are a few of the inspiring efforts our associates have made in their communities. 

In Baltimore, Maryland, the Children's House at John Hopkins Hospital, a non-profit that provides housing to critically ill children and their families, has been operated by the Believe in Tomorrow National Children's Foundation for more than 25 years. Due to COVID-19 guidelines, local ordinances restricted some of their services, including meal delivery. The staff quickly realized they didn't have enough refrigeration equipment to safely store food that would now have to be prepared on-site. 
Home Depot District Manager Jim Emge has been an active longtime partner with the Believe in Tomorrow National Children's Foundation. He quickly came to the rescue by reaching out to the store in Edgewood, Maryland.  
"With the crisis going on right now, it was even more crucial that they have storage so they can continue to provide care and comfort to the families in need," says Store Manager Kyle Nemec. "It was a no-brainer. I'm just happy the company allows us opportunities to give back and take care of customers and our communities. We don't have to think twice about doing the right thing."  
Thanks to Jim and Kyle, the Children's House at John Hopkins Hospital received three mini-fridges and a vertical freezer and has been able to continue supporting critically ill children and their families.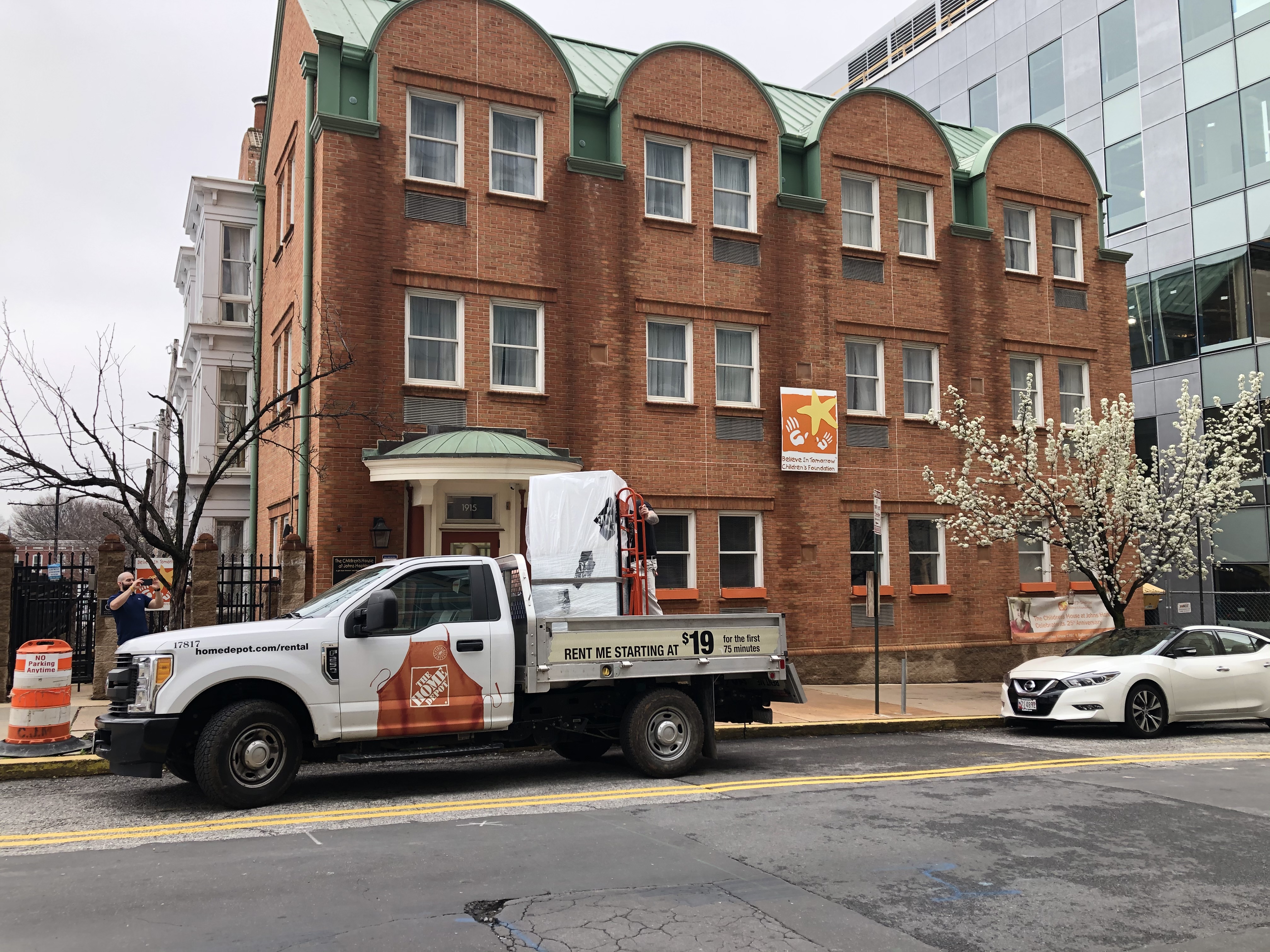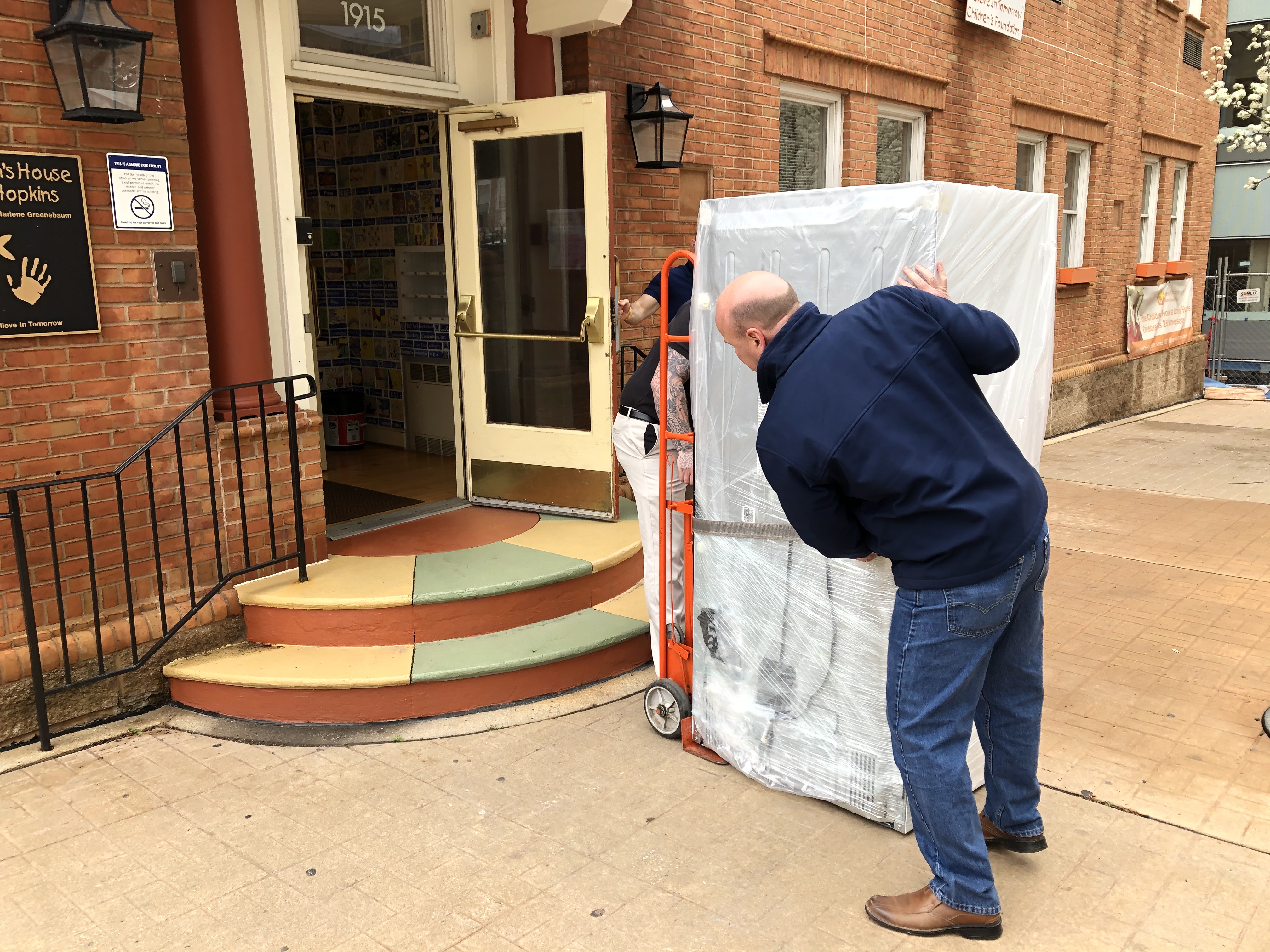 As a part of The Home Depot family, The Company Store produces high-quality textiles and home décor products in bedding, bath and other related categories that are available on homedepot.com. When COVID-19 hit, they found a way to use their textiles to help protect our nation's healthcare heroes. 
They've donated nearly 12,000 items to be used for COVID-19 efforts. This included donations to 23 organizations across eight states. Most notably, they donated enough bedding materials to make more than 500,000 masks, along with 300 other items to be used in local shelters.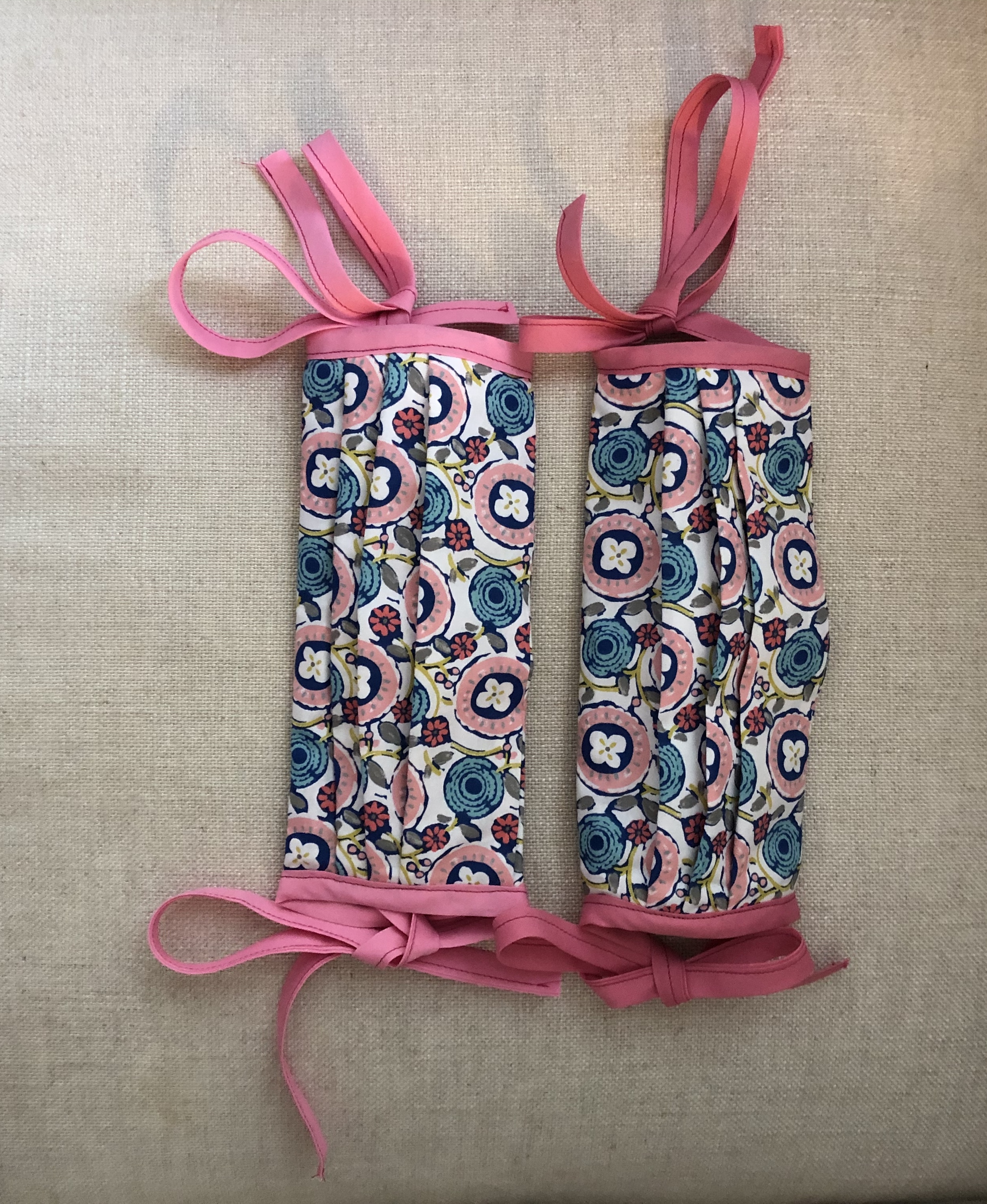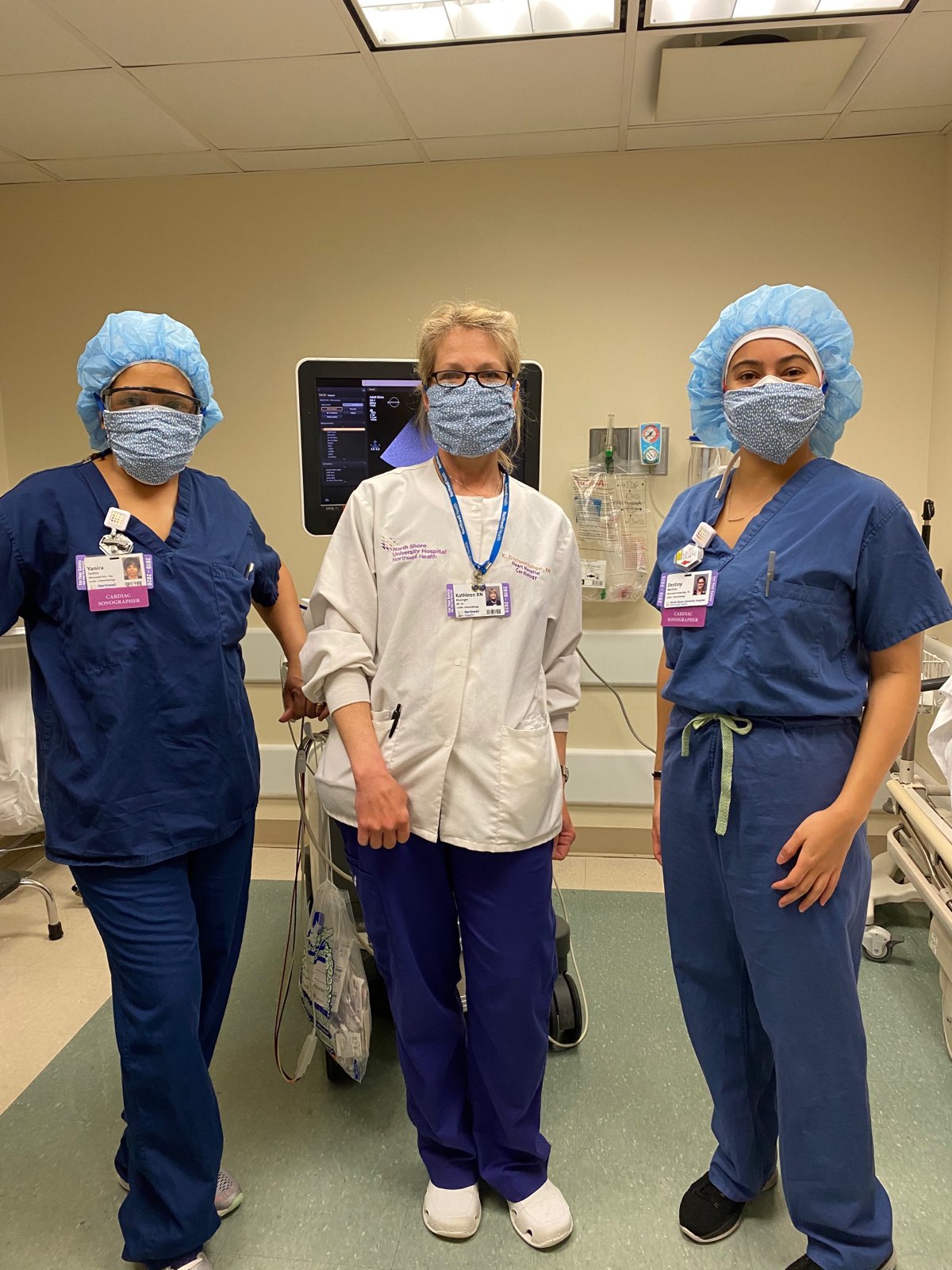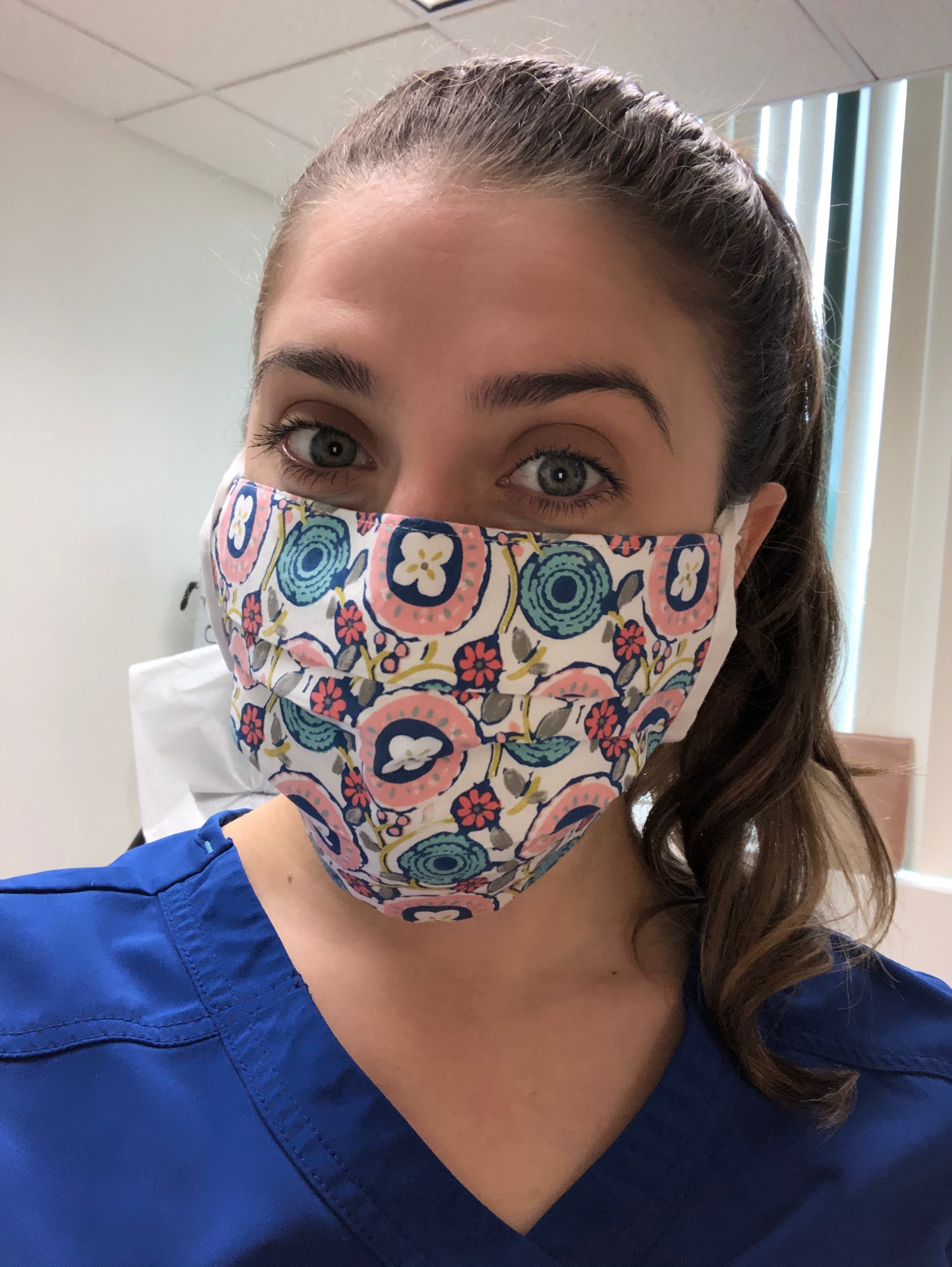 Store Manager Tammy-Jo Baggett and the associates at the Flagstaff, Arizona store have undertaken several initiatives to help their community and each other.  
When the associates heard that nearby Tuba City Regional Health Care needed face masks desperately, they knew they could help. Using a roll of plastic with other supplies found in the aisles, they assembled face shields for the doctors and nurses at Tuba City. 
In addition, Tammy and team assembled disinfectant kits for front-line workers at Flagstaff Medical Center. The nurses were unable to locate products to sanitize their own homes after their shifts. Associates put together cleaning kits for them that contained bleach, disinfectant wipes, gloves and towels.  
To address another need in the Flagstaff community, some inventive associates built portable hand-washing stations using Homer buckets. The mobile units were placed in areas around the city for the homeless population and a second shipment of stations was delivered to the nearby Navajo Nation.  
They continued their community outreach by creating a mutual aid project team called "Hustlin' Homers." Associate volunteers helped fellow colleagues that were on COVID-19-related leave with things like shopping, delivering firewood and dropping off care packages.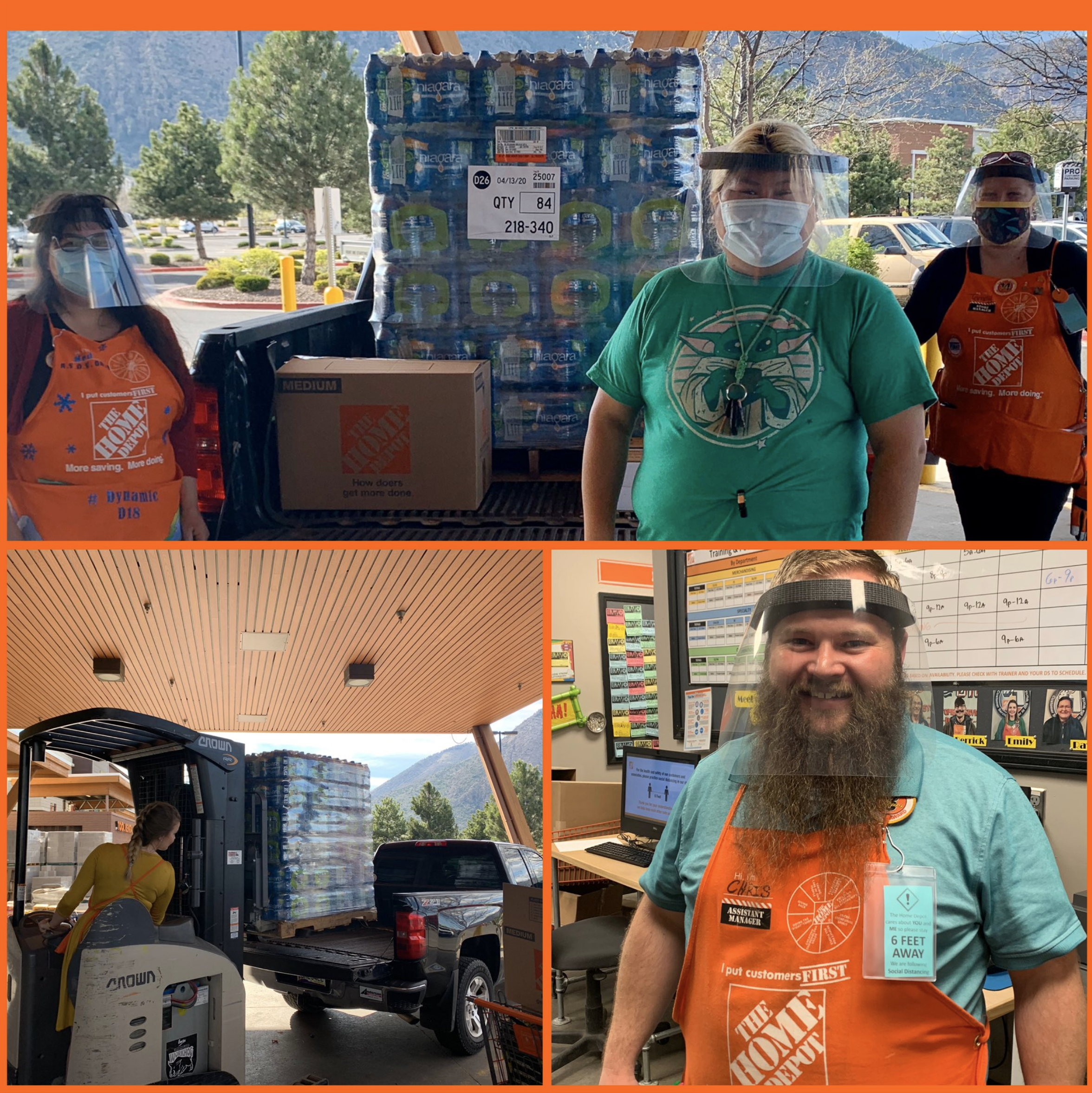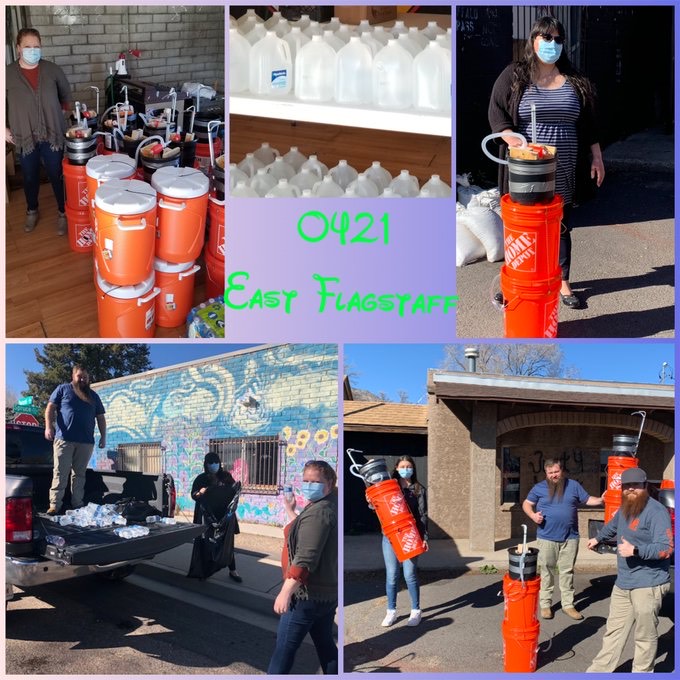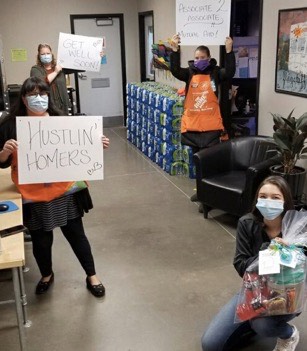 Associates are the heartbeat of The Home Depot that keep the company's values alive and in action.  Thank you for defining what it means to be #HDStrong. 
Keep up with all the latest Home Depot news!
Subscribe
to our bi-weekly news update and get the top Built from Scratch stories delivered straight to your inbox.
Related Stories & Articles: