TEAM DEPOT, OPERATION BLESSING BRING HOPE TO TORNADO-RAVAGED GEORGIA
February 09, 2017
A massive pine tree slices through Robert Bailey's backyard. The 12,600-pound trunk crashed through his house on January 22 when an EF3 tornado roared through Albany, GA.
"This tree went from ceiling to floor," he sighs. 
Bailey was three hours away in Atlanta when the tornado hit. His wife and teenage daughter called him from the house as the storm approached. He could hear the trees cracking and falling over the phone.
"I've never driven back so fast as I did that night. It was terrifying," he said.
Thankfully, the Bailey family wasn't hurt when two large pine trees collapsed on the home. In total, they lost more than 30 trees on the property.
Tree damage is the hallmark of this tornado outbreak. The National Weather Service says 90 to 100 percent of the trees in the path were either snapped or uprooted.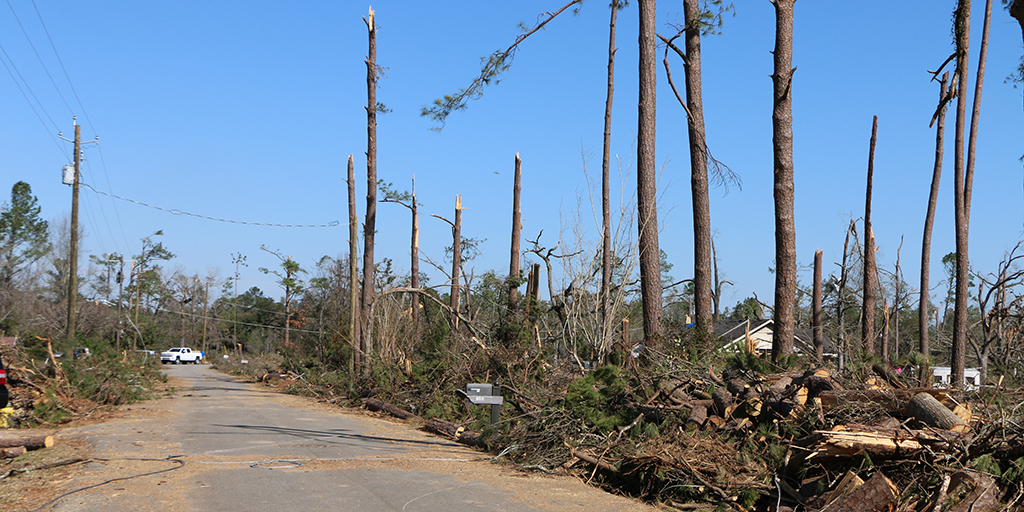 Team Depot, in partnership with Operation Blessing International, is helping Bailey and other homeowners comb through the tangled mass of trees. More than 80 volunteers from three states blanketed Albany with chainsaws, wheelbarrows and rakes to clear 10 yards.
"Insurance doesn't pay for the removal of any of the trees that fall in the yard and don't touch the house," said Pete Layne, manager of The Home Depot in Valdosta, GA. "The homeowner is responsible for clearing the property and sometimes isn't able to do so alone."
A group of Team Depot volunteers knew the trees on one property had been in the family for many years. They cut away part of a trunk and signed it as a memento for the homeowner.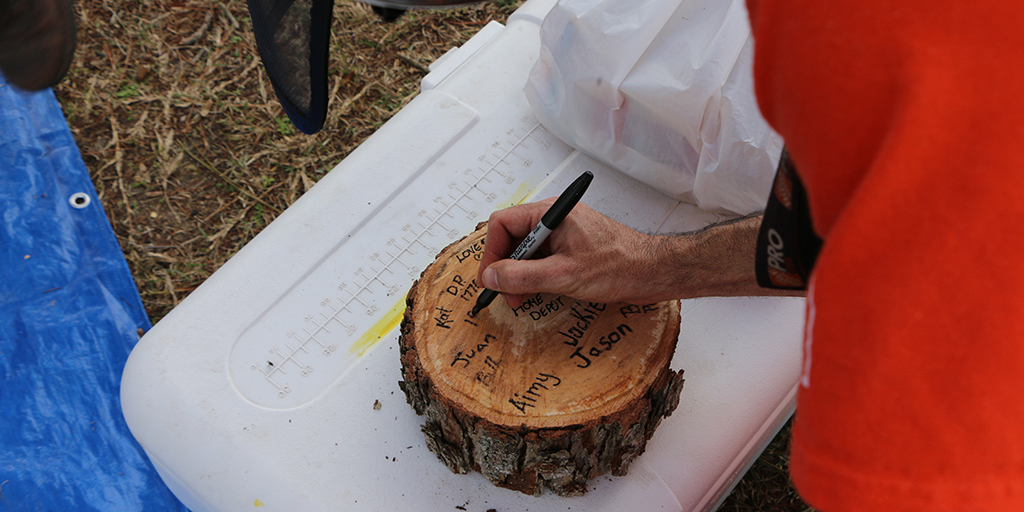 "We've got a really good start and it's great to continue with this process. It's going to be a long hard road," Bailey said.
See the team in action via the Team Depot Facebook page:
Keep up with all the latest Home Depot news!
Subscribe
to our bi-weekly news update and get the top Built from Scratch stories delivered straight to your inbox.
Related Stories & Articles: