Supplier Spotlight: Gladiator Cargo Ties Innovation to Safety
February 04, 2021
Gladiator Cargo is known for its strong, durable cargo nets that secure equipment for safe driving. The Rancho Cordova, California-based company began when founder Bruce Foggy solved a personal need for form and function.  
Bruce, a former geologist who used to work in caves and mines, also enjoys hiking and camping. Frequent trips with loose equipment in his truck proved the need for a sturdy safety net to secure his cargo, especially after witnessing a fellow camper die while attempting to retrieve fallen camp gear along a highway. 
This is how the trained scientist became a seamstress, sewing one safety net after another in search of one sturdy enough for his trips.  
"I'd sewn and used so many nets that I thought there had to be a better way," says Bruce. "I started to make colored cargo nets that matched my truck. I thought it might be a good business and started to explore the possibilities."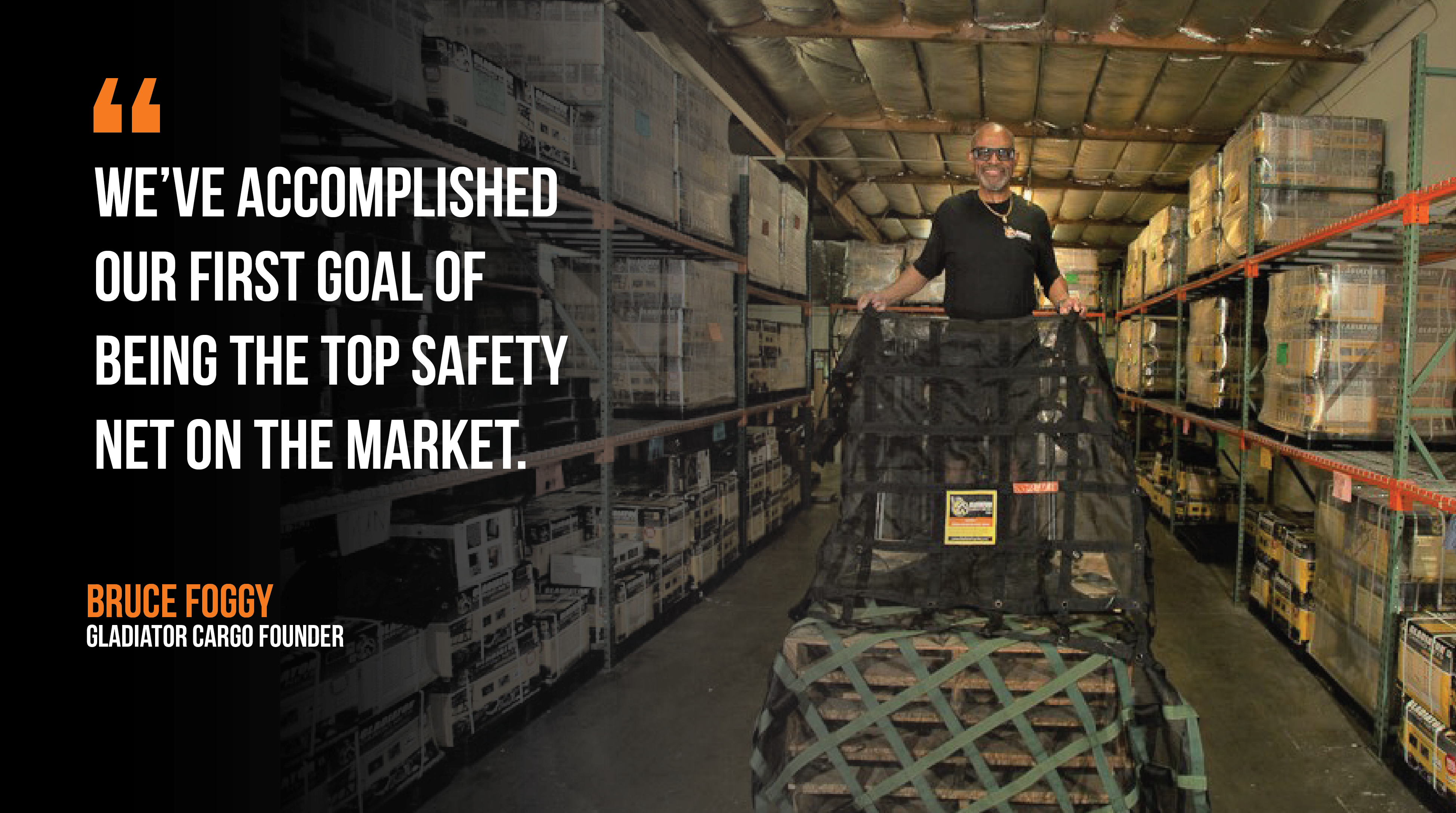 A nearly 10-year quest led to his first patent in 2005 for a medium-duty cargo securement net. That patent grew into a company, which turned into a second patent for a heavy-duty cargo net in 2012.  That lead to a relationship with The Home Depot in 2017 – after more trials and testing to make Bruce's product even more marketable. 
"We have been coming to Home Depot shows since 2003," he says.  "I am proud to have kept at it and developed a product that helps haulers easily and safely secure their loads. Not to mention, bringing awareness to the dangers unsecured loads have on our highways and our environment."  
Today, Gladiator Cargo has grown worldwide. Next steps for Bruce and his company include working with a third party to develop cargo nets that can be used by U.S. Army transportation vehicles.  
No matter what, Bruce says the company goals remain just as clear as when he personally sewed nets to ensure his gear through rough terrain.  
"We've accomplished our first goal of being the top safety net on the market," he says. "But our top priority is safety first, at any cost. It's what was driving us back then and it's what drives us now." 
Keep up with all the latest Home Depot news!
Subscribe
to our bi-weekly news update and get the top Built from Scratch stories delivered straight to your inbox.
Related Stories & Articles: