Supplier Spotlight: Diversant
February 17, 2021
In 2021, Diversant is known as the largest African American-owned internet technology (IT) staffing firm in the U.S. and the preferred staffing partner for many mid-market and Fortune 500 companies, including The Home Depot. But for Diversant CEO Gene Waddy, he says he founded Diversant in 2005 based on necessity. 
"To be completely honest, I co-founded Diversant because I was part of a reduction in force at a large staffing firm," he says. "I didn't have a job. You can say I got kicked out of the nest. That's okay -- it's like I always say: 'The parachute doesn't open unless you jump.' "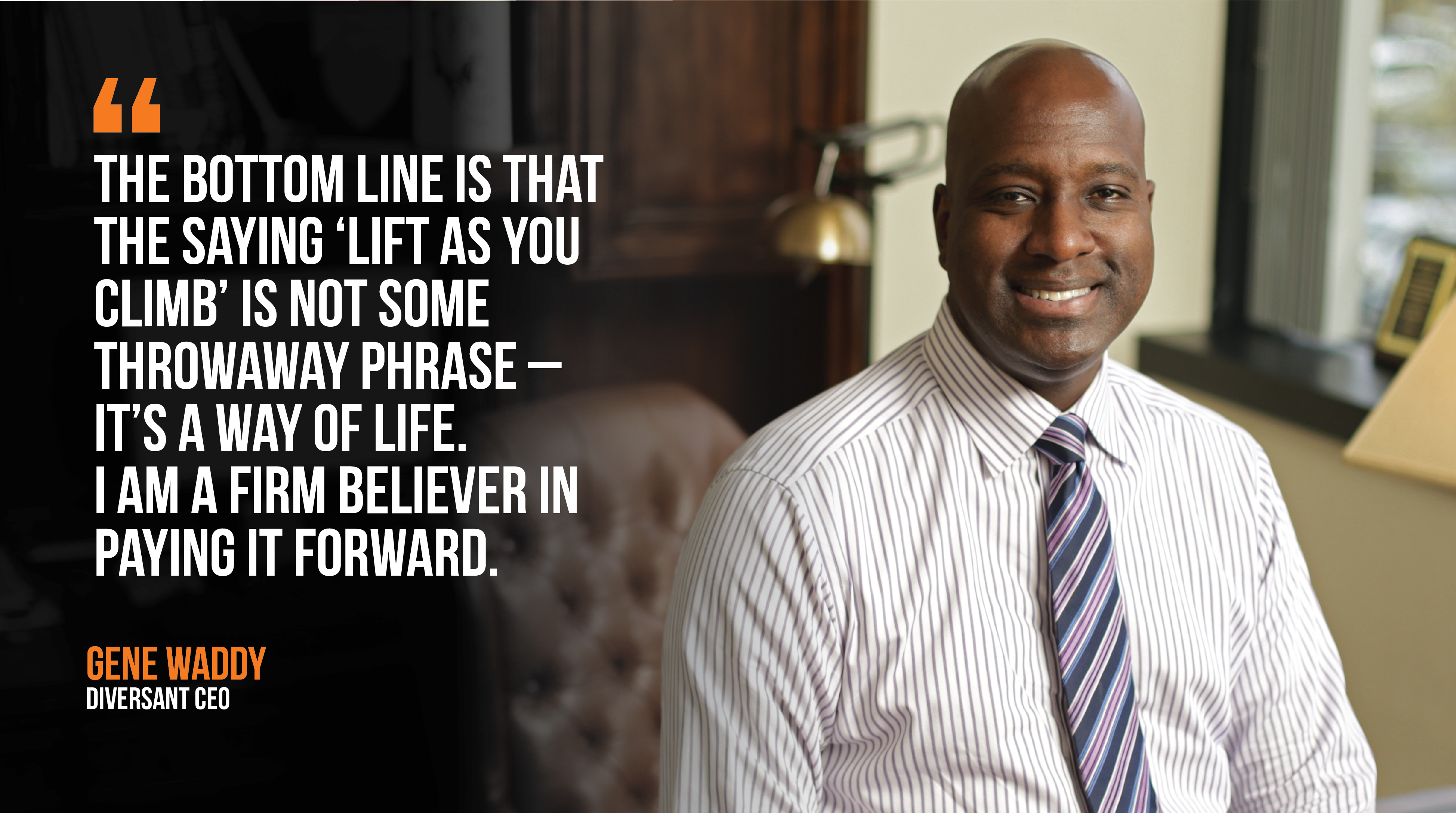 After making the leap to create his own business – and, by extension, his own job -- Gene built Diversant up over the next five years. In 2010, he expanded by merging staffing firms with founder John Goullet's Info Technologies. This allowed Diversant to grow from its New Jersey roots to offices in ten other states.  
Gene says his 15-year relationship with The Home Depot only helped bolster that growth. "The Home Depot account has helped to open other doors in the marketplace," Gene says. "Everyone knows The Home Depot and it became an anchor account -- so much so that we opened an office in Atlanta." 
Known as "a different type of IT staffing agency," Diversant believes that diversity leads to greater opportunities. Today, it's a fully certified Minority Owned Business Enterprise (MBE) that's clearly carved out a role in the industry by consistently recruiting a diverse, agile workforce. Included in that are military veterans that Diversant offers specially designed programs to, in the interest of helping them build careers in IT. 
"The bottom line is that the saying 'Lift as You Climb' is not some throwaway phrase – it's a way of life," says Gene. "I am a firm believer in paying it forward. I live it every day as I mentor and develop other minority business owners, or simply help folks find jobs." 
Keep up with all the latest Home Depot news!
Subscribe
to our bi-weekly news update and get the top Built from Scratch stories delivered straight to your inbox.
Related Stories & Articles: