HARDSHIP TO HOPE: REVITALIZING THE HOME OF FOUR GENERATIONS OF VETERANS
November 04, 2016
Four generations of memories echo the walls of the Cruse home in west Tampa. The house carries the family's legacy of military service dating back to WWI and their profound struggles when they returned.
Ira Cruse Jr. and his twin brother Anthony inherited the home after serving in the U.S. Army Reserves and the Vietnam War. The blue bungalow has been passed down from grandfather, a WWI vet, to father, a WWII vet, to sons. Ira raised his own son here who continues the family tradition of military service as a U.S. Marshal.
After returning from war, Anthony was diagnosed with schizophrenia. The battle for his mind quickly eclipsed those he fought overseas. He needs full-time care: a responsibility his twin brother now carries.
As Anthony's condition deteriorated, so did the family home. Lights quit working, pipes stopped flowing, floors started sagging, the roof began leaking. The 100-year-old home became a burden that Ira couldn't afford to maintain, and the disrepair complicated his ability to care for Anthony.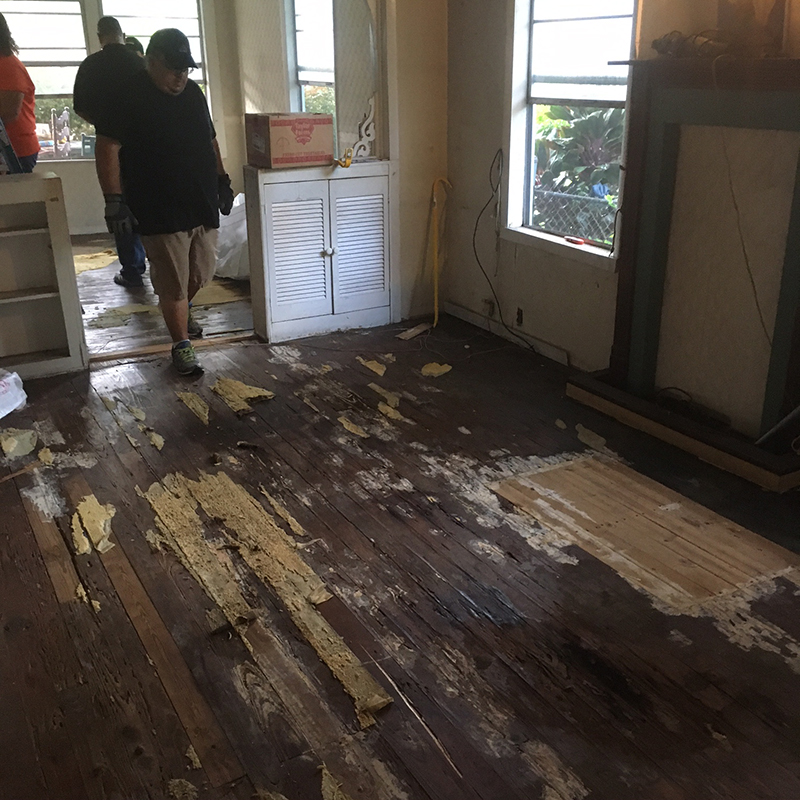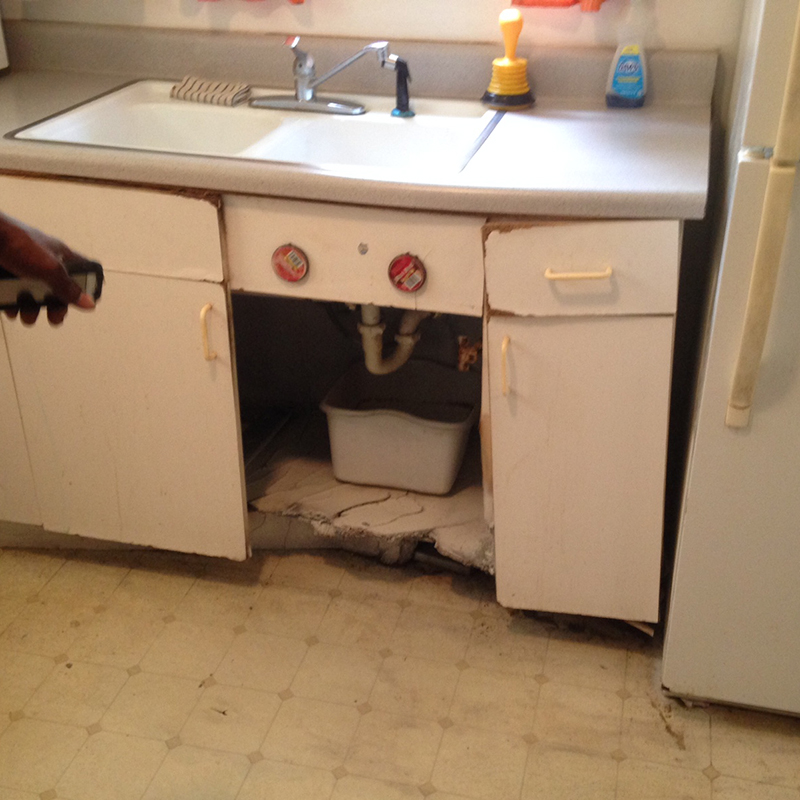 "The property was basically unlivable," says Regional Pro Sales Manager Victor Langston. "Part of the home was literally falling apart."
But when a local nonprofit entered the picture, things started falling into place. Rebuilding Together Tampa Bay spearheaded the revitalization of the historic home. It enlisted the help of The Home Depot Foundation and Home Depot Exteriors for the massive project. For thirteen days, contractors, service providers and volunteers blanketed the home.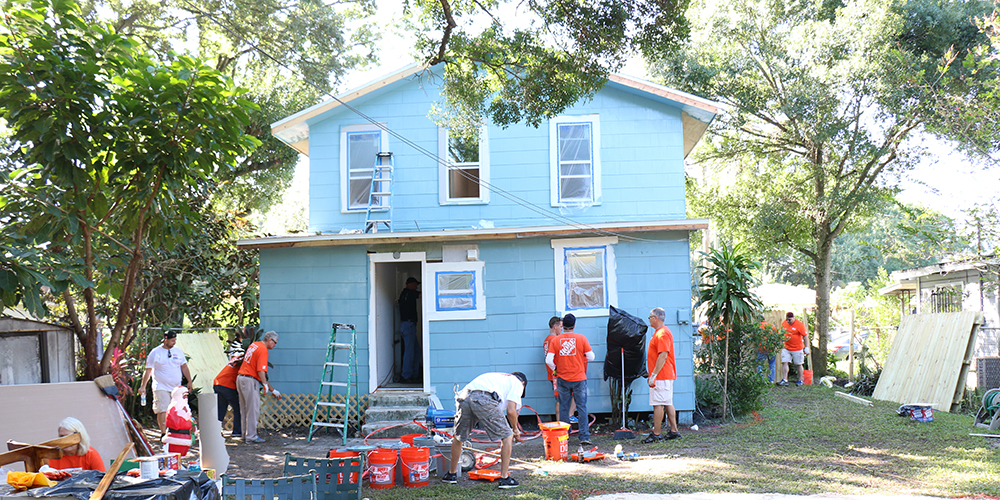 "You name it, it's probably been done here," says Jeremy Twachtman, Volunteer Coordinator for Rebuilding Together Tampa Bay. "The floors were rotted out down to the ground. We put in completely new joists, subfloor and floor. We have new countertops, cabinets and appliances in the kitchen. It's really a complete rehab."
Every room in the home was transformed. But volunteers went beyond standard renovations and added custom elements like a pallet wall in the living room. They also displayed family photos and keepsakes that captured the Cruses' legacy. 
As the Cruses walked through their home for the first time in nearly two weeks, eyes and smiles were wide taking in the transformation.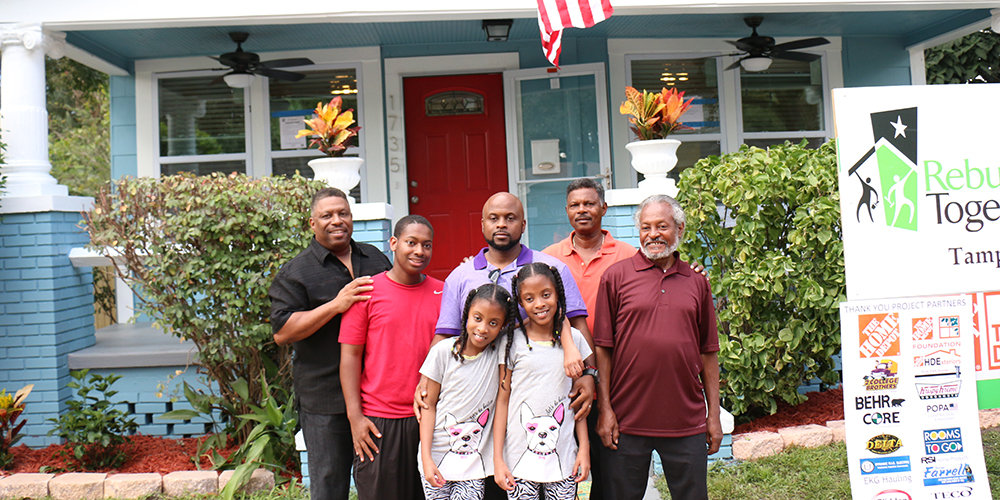 "Right now, at this moment, I've never had anything this exciting in my life," Ira Cruse says. "Everything seems like it's a dream."
Keep up with all the latest Home Depot news!
Subscribe
to our bi-weekly news update and get the top Built from Scratch stories delivered straight to your inbox.
Related Stories & Articles: