OUTDOOR POWER PLAY WITH RYAN DUFFY
April 13, 2017
Ryan Duffy has been a merchant in outdoor power for four years now at The Home Depot, but he's been a home improvement fanatic since childhood. Growing up, he remembers doing projects with his dad around the house – everything from building a deck to finishing a basement.
Ryan started working with power tools professionally after college, and when the opportunity came to take on a role at The Home Depot, it was a perfect match. Today, Ryan spends his days curating the latest and greatest in outdoor power for the company.
We had a chance to chat with Ryan about something that's changing the way we think about outdoor power: the major advances in battery and motor technology that's putting cordless power tools on the same power level as gas-powered ones. 
A big theme this spring is thinking of your outdoor space as an extension of your living room, or your kitchen. How do some of these outdoor tools help with that?
In the past, outdoor power has always been messy: you got a lot of gas, a lot of oil; they make a lot of noise, there's some pollution, and it's not something you would ever want to store inside your house, whether you're talking about your basement or your garage—it's not just a pleasing aesthetic. 
Now, though, with all these battery-powered tools, you can store a blower inside your house to clear off your patio so that when you have guests over, you can make sure that area is totally presentable, without worrying about any of the lingering effects (like smells) from gas-powered tools. 
All these tools are now so much more accessible. They're lightweight, but powerful at the same time.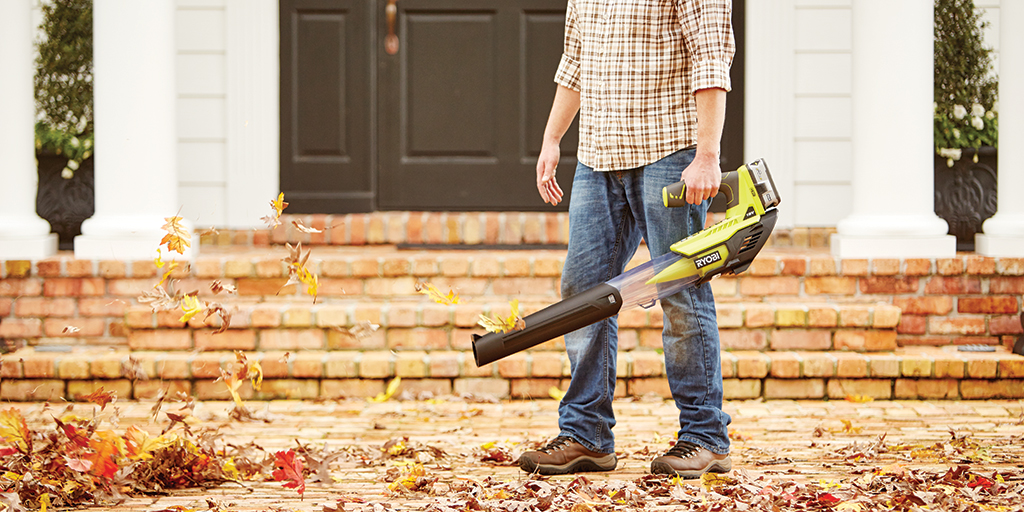 Ryobi ONE Lithium-Ion Cordless Jet Fan Blower ($129.00).
A common theme at The Home Depot is how products hit the intersection of usability, affordability and sustainability. Does that hold true for outdoor power?
Totally. Five years ago, you had to sacrifice a lot of power to go to cordless. But today, with the advances in batteries and motors, you're able to get a ton of power and a ton of performance without having to compromise anything else. That evolution of technology has allowed us to drive much more value for our customers.
One product we know you're excited about this spring is Ryobi's fold-up lawn mower. What makes it stand out?
It cuts just as well as a gas mower, with the convenience of a battery that lasts up to 40 minutes on a single charge. If you have close neighbors or prefer mowing in the cooler evening hours, the quiet motor and LED headlights are a huge help.
Plus, it's incredibly compact and folds up for easy storage in your garage.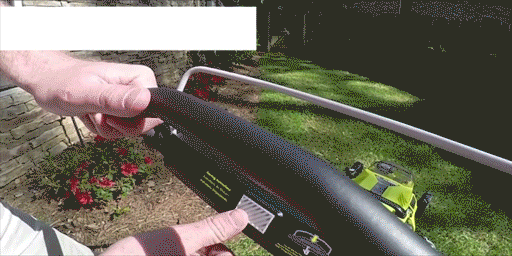 Ryobi 20 Inch 40-Volt Lithium-Ion Push Mower ($299.00).
What advice would you give to someone who's just starting to design or sculpt their outdoor living space?
First, figure out what's most important to you in a tool: is it having something that's lightweight, or having a tool that maxes out on power? Different customers have different preferences. 
Second, are you already a platform user? Meaning, do you have a Ryobi drill at home? If so, you can use that battery with a similar blower, trimmer, chainsaw, etc.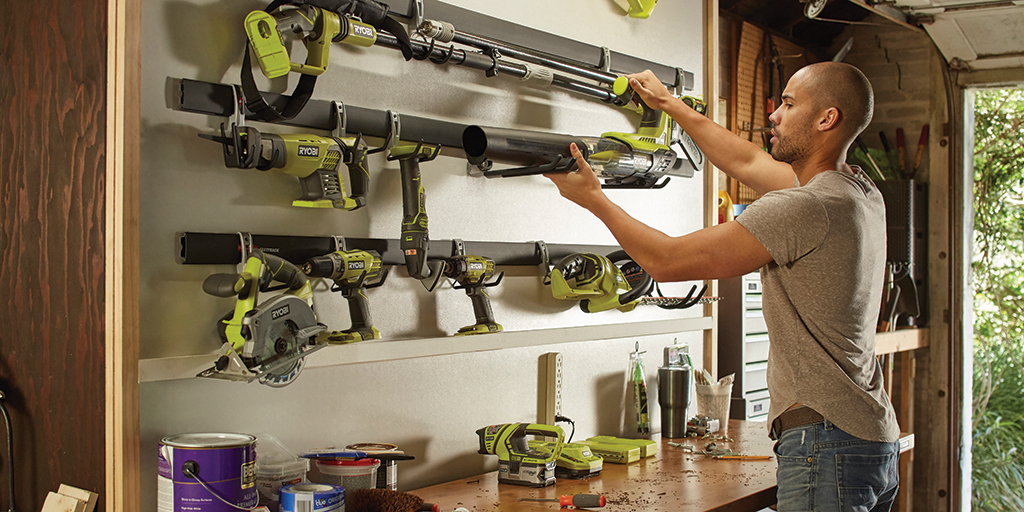 What is it that keeps you interested in outdoor power year after year?
It's fun! Yard work is something we all have to do, and I'm blessed with the opportunity to work with our vendors to bring new innovation to our customers, helping them do their work faster so they can spend more time enjoying their weekend.
Plus, it's a blast testing out new trimmers, saws, and blowers every year!
Keep up with all the latest Home Depot news!
Subscribe
to our bi-weekly news update and get the top Built from Scratch stories delivered straight to your inbox.
Related Stories & Articles: