Only @ Home Depot: Husky Takes the Search for the Toughest Tools from Earth and Beyond
January 25, 2018
Husky puts its steel hand tools through the ringer to ensure they're ready for anything: after all, they're engineered for long lasting quality, strength and durability, and backed with a lifetime warranty. But demonstrating that extreme commitment to toughness calls for some pretty extreme ideas, too.
So Home Depot associate Ken Gaspar took a new approach.
"We've done extreme test videos for Husky before," he says. "But this time, we put the challenge in our associates' hands and asked for their ideas."
In flooded about 60 killer ideas for videos ranging from the merely crazy to the downright unthinkable—like sending the tools to be used on the International Space Station (ISS). "The challenges they had in mind really proved the quality engineering." Here's a peek at how associates' most extreme inspirations came to life.
While Husky's latest line of extra-tough, Home Depot-exclusive hand tools couldn't officially be used on the ISS, the team did the next best thing: sent a flashlight and ratchet into the stratosphere. Partnered with the U.K.-based team at Sent Into Space, they then dropped them back down to earth. So can a Husky flashlight survive a fall from the edge of space?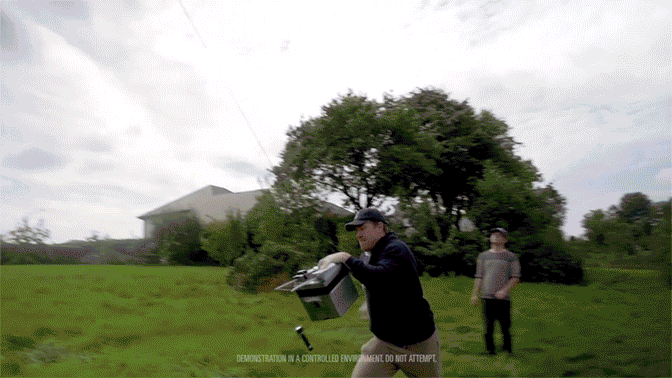 The verdict: fully functional.
That's not all. Ken and co. had their hearts set on taking things to the next level with a 15-ton steel tank. After finding a location for the test and about a dozen military veterans who were associates at nearby Home Depot locations, they put the tools through their paces against the tank—and a few other heavy-duty supplies. Could these tools handle being run over by a 15-ton steel tank?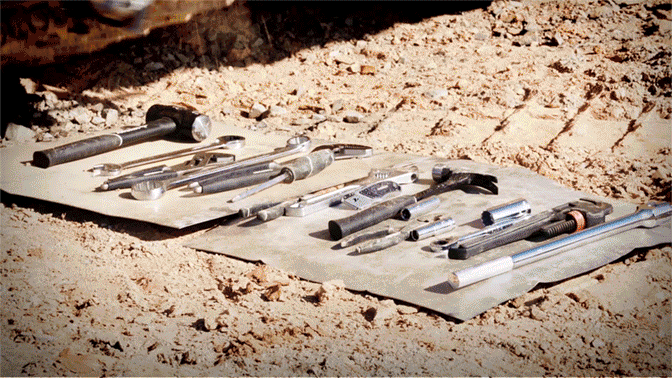 They survived with barely a scratch.
But could the trusty Husky tool bag stand up to the toughness of the hand tools it's meant to carry? To find out, it was tasked with standing up to a tough tug-o-war and passed with flying colors.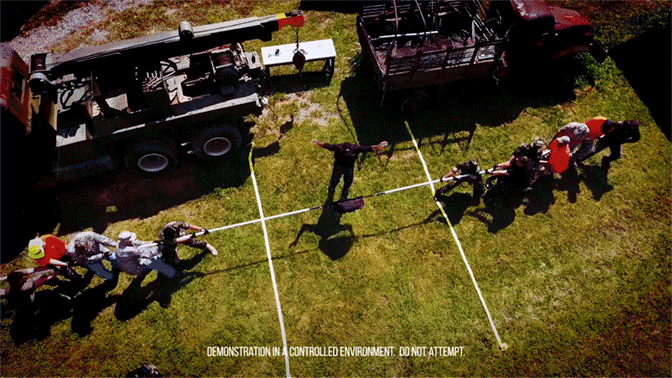 For the DIYer who has heavy equipment, even Husky's workbenches are ready for a challenge. But could they hold up an entire Jeep without bending under pressure? See for yourself.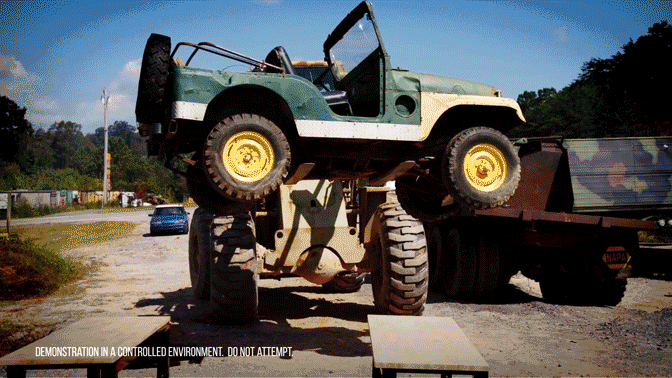 The team knew that the locking pliers were a force to be reckoned with. But for an off-beat challenge, could they keep a tightrope stable as a hire-wire performer gave them a test run? They held it as tight as could be.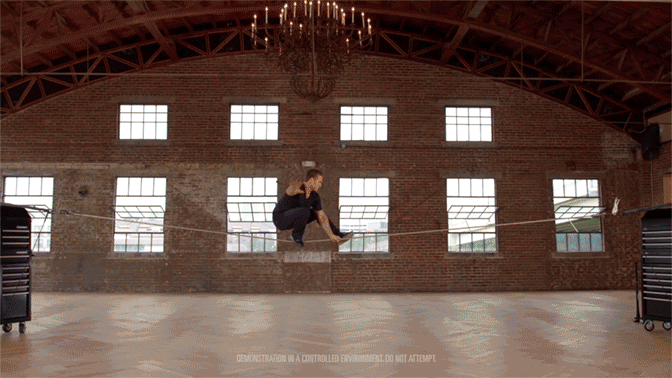 These tests may have presented challenges that the tools would never encounter, but that extra confidence that comes from seeing these tools go through the ringer can be extremely important for customers. "These were unique tests," Ken says. "But people might do something crazy to complete a project and they stood up to all the challenges."
Keep up with all the latest Home Depot news!
Subscribe
to our bi-weekly news update and get the top Built from Scratch stories delivered straight to your inbox.
Related Stories & Articles: