How to Choose the Best Lighting for Your Home
September 11, 2018
The right lighting can make all the difference. It can change the color of a wall, the pop of your furniture, and the picture on a TV. Whether you work professionally in construction and want to set the best tone for your customer or are just in the market to replace some fixtures, choosing the right brightness or color temperature can be challenging.
While you may traditionally relate brightness to wattage, it's actually measured in lumens. And because the more-efficient LED fixtures produce more lumens per watt than incandescent fixtures, it's key to measure your brightness this way. For example, a 10W LED fixture is comparable a 60W incandescent fixture, while a 60W LED is far brighter than you may expect. Check out the box on your pack of fixtures – it qualifies that LED as a 60W "equivalent."
Don't let this overwhelm you. Something versatile like this 30 in 1 LED makes it easy to light multiple rooms without making multiple trips to the store to find the right mix. Here is a breakdown of the best color temperature and lumen ratio when picking a lighting configuration for key rooms at home: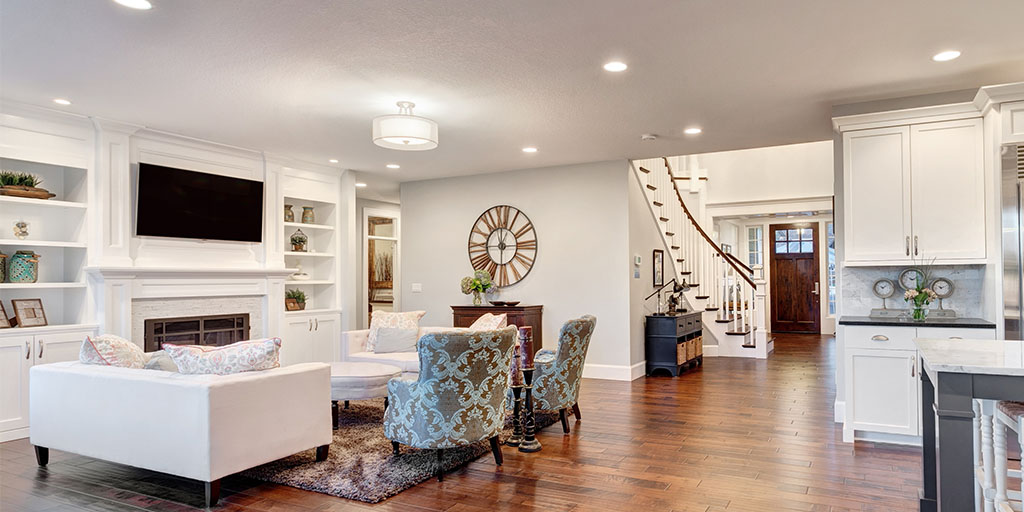 Well-Lit Living Space
In the room where most people spend a significant amount of time, it's important to set the right mood by selecting the best lighting for your living room. Choose a warm or soft white to make the room feel cozy and comfortable, and about 20 lumens per square foot to make sure it's not too dark. This fixture by Commercial Electric even lets you choose between black and white trim options to control the glare on the television.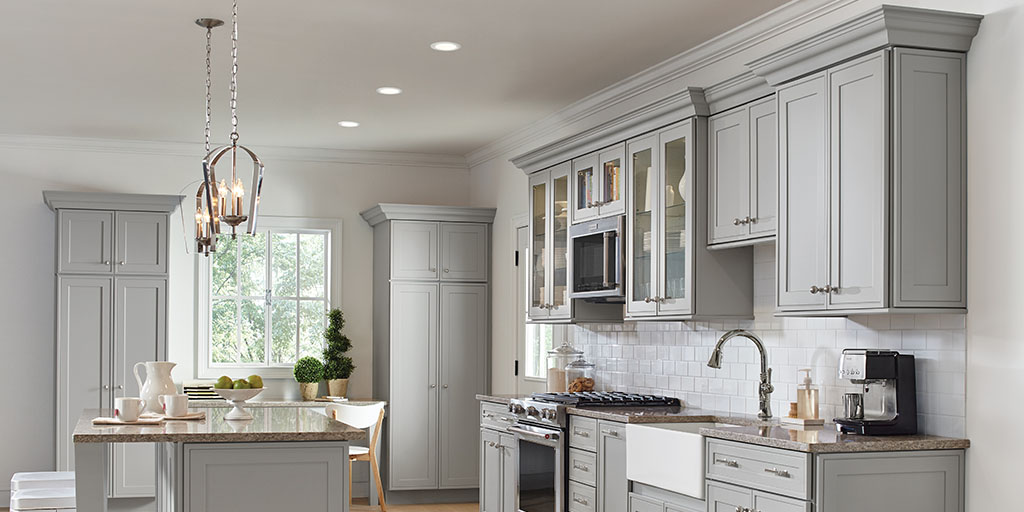 Culinary Color
Good kitchen lighting means seeing clearly when handling utensils and preparing meals. A cool white tone is the ideal color, with enough brightness to save you from any chopping mishaps – about 30 – 40 lumens per square foot of kitchen space.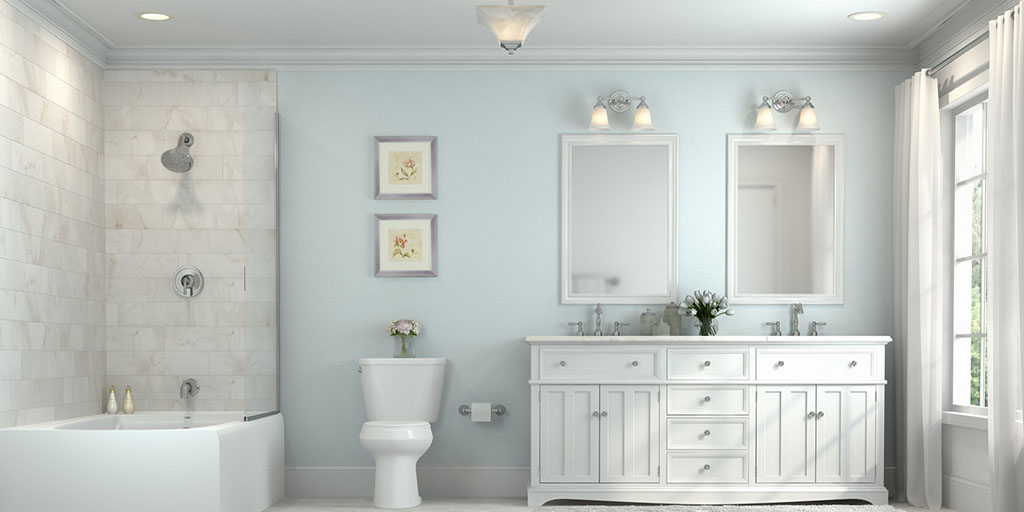 The Right Bright for Your Bathroom
Natural light is best for applying makeup, tweezing eyebrows or shaving. To help you look your best, switch your fixture to the Daylight tone with between 70 – 80 lumens per square foot. Add a lamp for a softer light for the evening or when you're not getting ready.
Keep up with all the latest Home Depot news!
Subscribe
to our bi-weekly news update and get the top Built from Scratch stories delivered straight to your inbox.
Related Stories & Articles: