Hamilton Set Designer David Korins on Handmade Creations for Father's Day
June 05, 2018
Are you a DIY-er? Have you heard of the play, Hamilton? Then you'll want to hear Davin Korin's tips on how to create something awesome, and meaningful, for Father's Day.
At his Father's Day Workshop in New York, David guides curious DIY-ers with a small spread of power tools and pre-stained wood pieces through creating handmade caddies. As the set designer behind the Broadway sensation Hamilton, check out his dos and don'ts for turning the handmade into something great.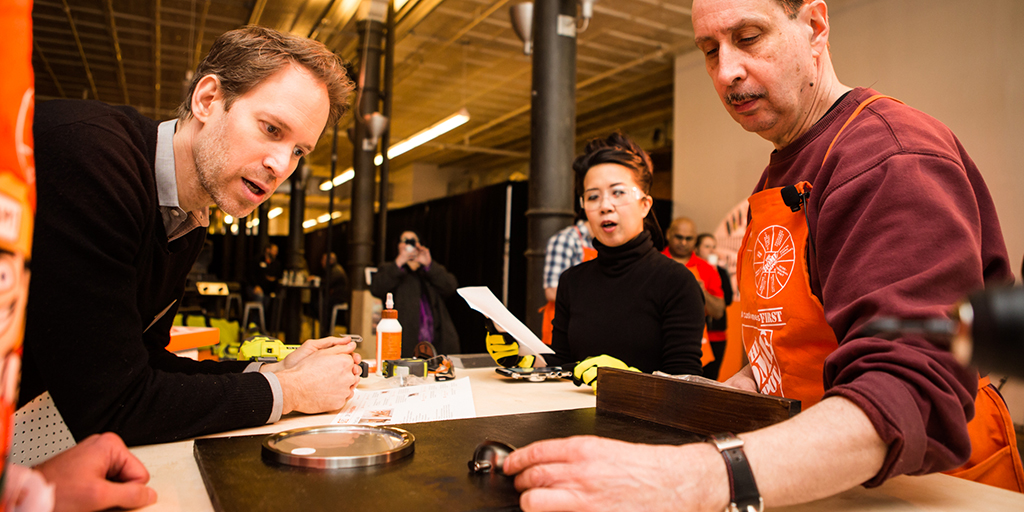 David (left) getting a closer look as workshop participants and THD experts measure the placement of each detail.
Imperfect is Perfect
As David walks through the steps to build an all-purpose caddy, tailor-made for DIY dads, he makes it clear that the imperfections are what make every handmade gift so great. Even with a suite of tools to help like wood glue, stencils, a specialized drill bit and a cordless, battery-powered brad nailer, things don't always line up. That's all part of the magic, he explains. His message for sons and daughters searching for the perfect gift: "The thing that makes this [caddy] so special is that someone made it by hand and they're going to give it to someone they love."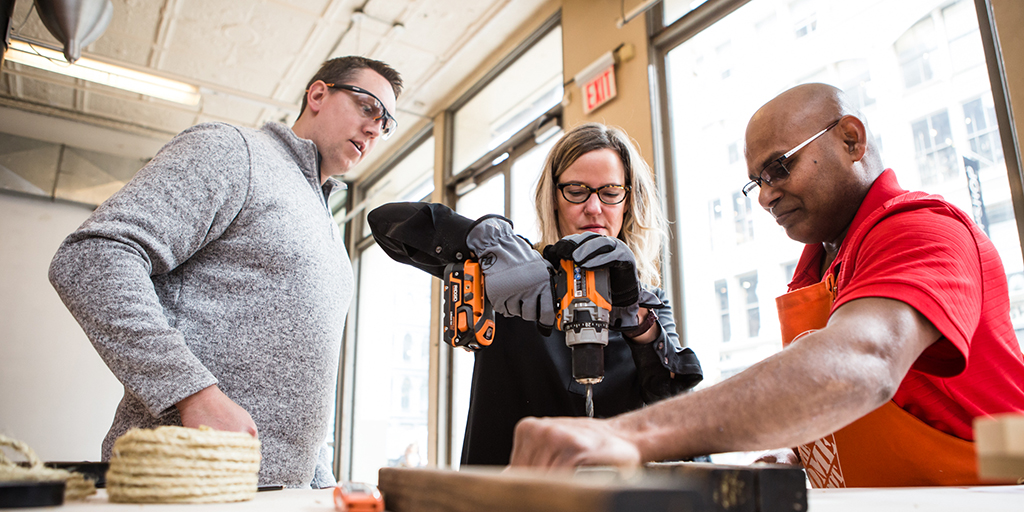 Be Resourceful
If handmade is your goal, don't feel pressure to get your hands on the latest and greatest. "With a tape measure, drill and screw gun, you can do pretty much half of the stuff you need to," David says.
He knows about resourcefulness. He's done everything from tracking down a period-specific doorknob for a set, to using gaff tape as a makeshift paintjob. "I was in the middle of the desert at Coachella with no hardware store for miles doing a set for Kanye West. We wanted to turn all the instrumentation from black to white," David says. "I literally had to tape and re-tape every single thing."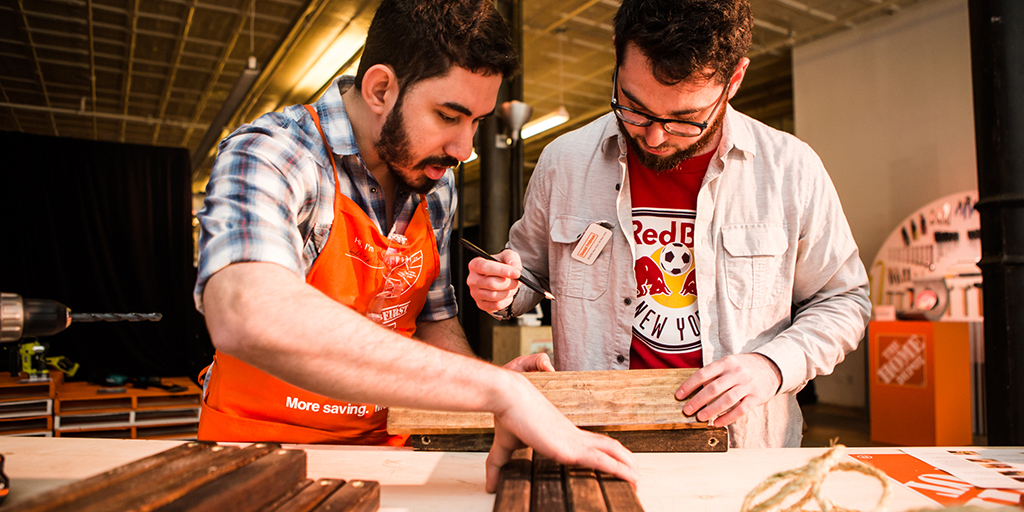 Home Depot craftsmen were on-hand to make sure everything lined up.
Keep Things Personal
Personal touches can be more important than the finished product. David points out that even with the uneven, squiggly lines, it's the thought and detail that count. "When you make something personal, it's so much better than plug-and-play. It's yours forever. Every idiosyncratic tweak and irregularity is because you did it and that's huge."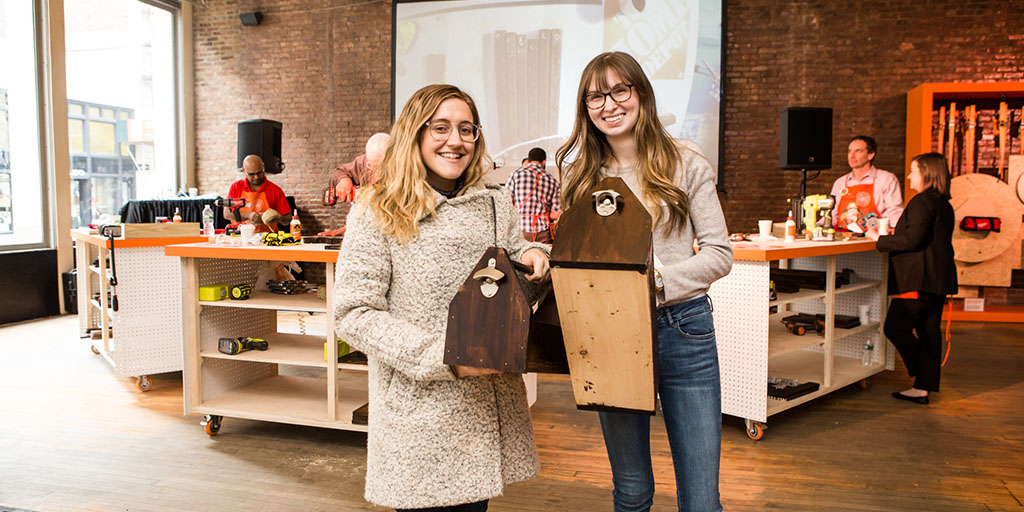 Keep up with all the latest Home Depot news!
Subscribe
to our bi-weekly news update and get the top Built from Scratch stories delivered straight to your inbox.
Related Stories & Articles: