Grills for Your Space and Style, Exclusively at The Home Depot
May 23, 2018
Choosing the right grill can get overwhelming fast. We consulted Home Depot merchant and grilling expert Brad Whited – as well as grilling enthusiast and Executive Vice President of Merchandising Ted Decker – for their exclusive picks to help you choose the best grill.
"I've been grilling forever and have always had a passion for grills. Each grill has a specific use," Ted explains. "I've got big and small gas grills, traditional Weber kettle grills, ceramic grills, and my new favorite is the Traeger wood pellet grill."
Check out a few favorites to meet your grilling needs: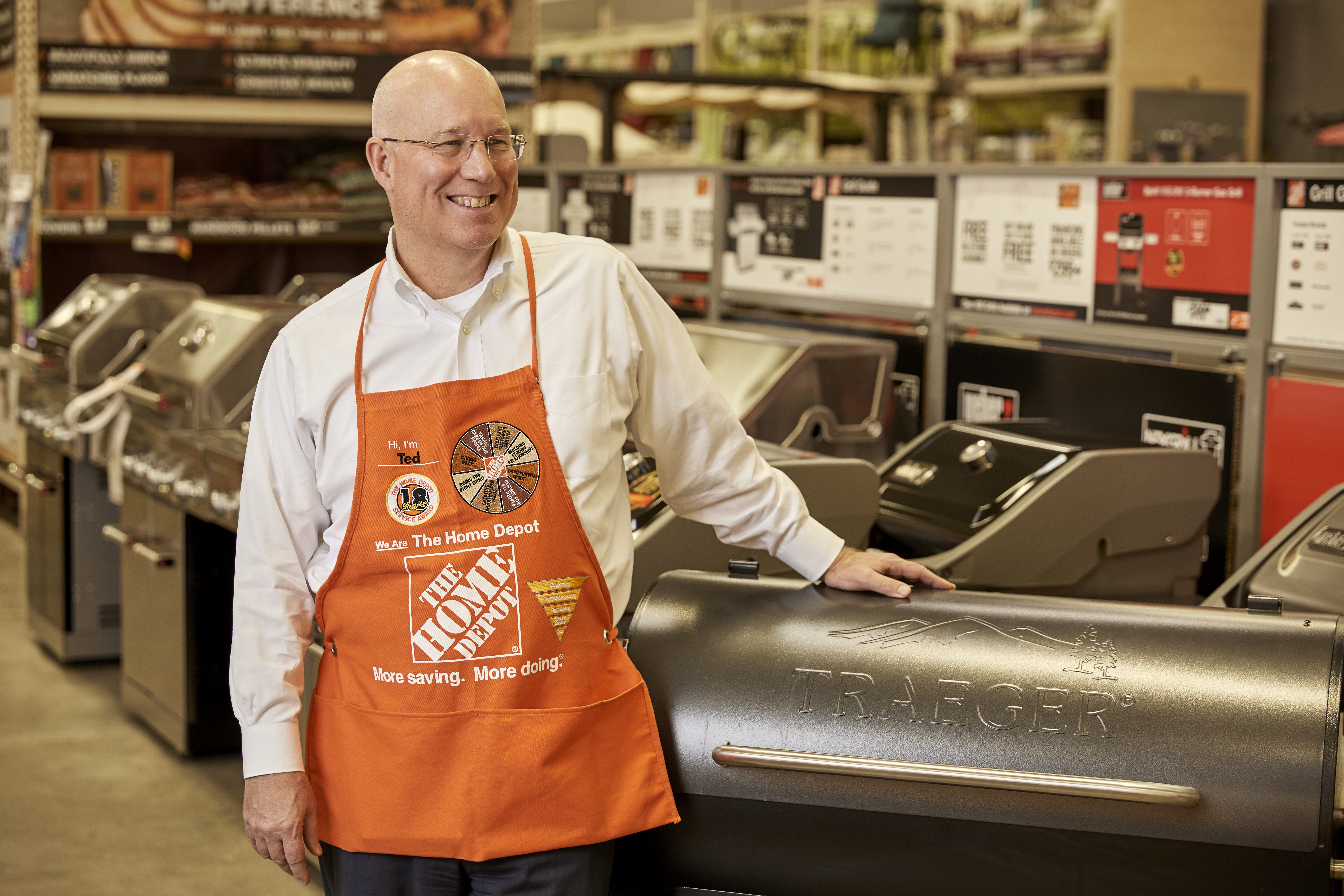 EVP of Merchandising, Ted Decker, with a Traeger grill
Nexgrill
"When you stack up Nexgrill's feature set compared to what else is in the marketplace and consider the price point, it is by far the best value," Brad says.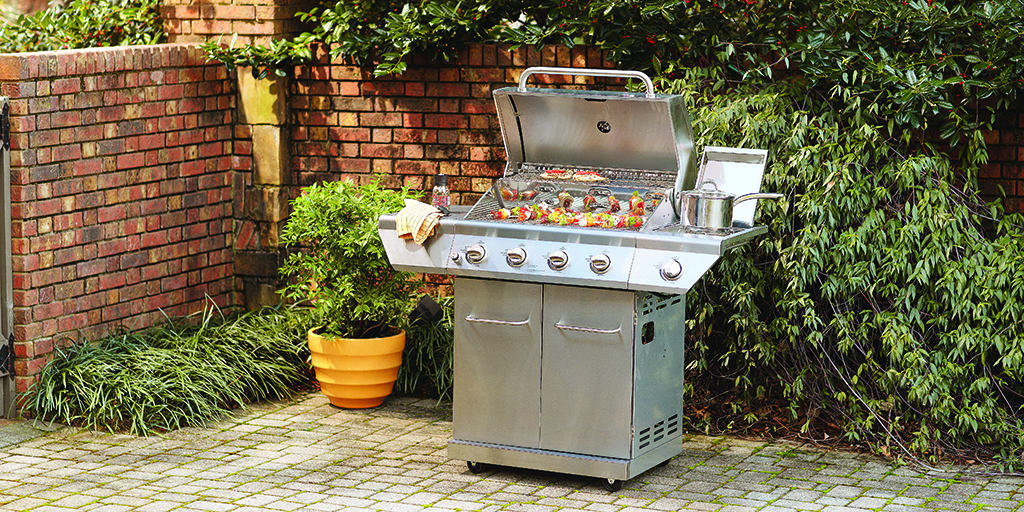 The exclusive, four-burner model is just $269 and includes a five-year main burner warranty and an additional side burner. Nexgrill's higher-end models also come with extended warranties, rotisserie cooking kits that'll expand your menu options, and they can even be converted to use natural gas to save on propane refills.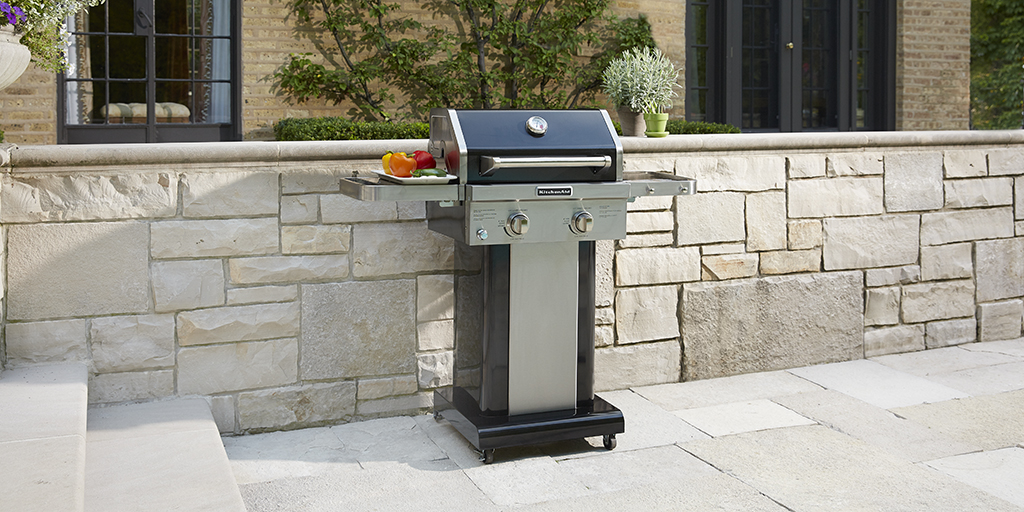 KitchenAid
If space is limited, KitchenAid's 2-burner grills are for you. The exclusive grills are reliable and come with 10-year burner warranties. "They have top performance, combined with great design and grilling features like an Even-Heat System that assures optimal temperature control across the entire cooking surface," Brad explains.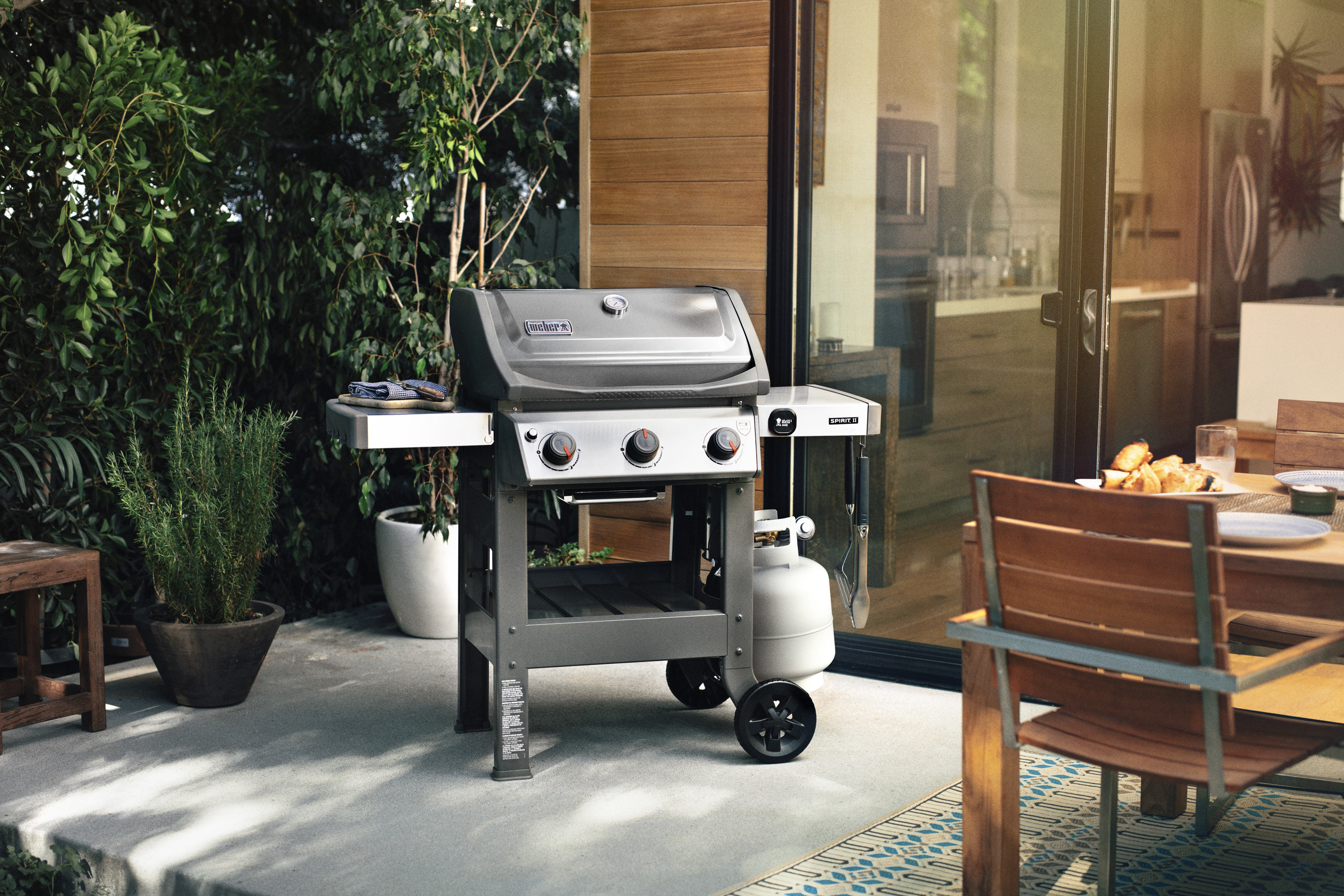 Weber Stainless Steel Spirit II
To keep grillers at ease when they step away, Weber's iGrill thermometer uses a smartphone app to monitor temperatures and is tailor-made for this three-burner Spirit II.
"You can't go wrong with a Weber," says Ted. "That's the one grill to have. When you first start work, you have one navy blue suit. When you get your first house and you want to be serious, you get a Weber grill."
Weber stands behind its strong reputation with a 10-year warranty and The Home Depot is the only place you can find stainless steel versions of the popular Spirit II, complete with reversible, porcelain-enameled grates for delicate foods like fish. "They're some of the most even-cooking grills you can purchase and have very few flare-ups due to the design," Brad says.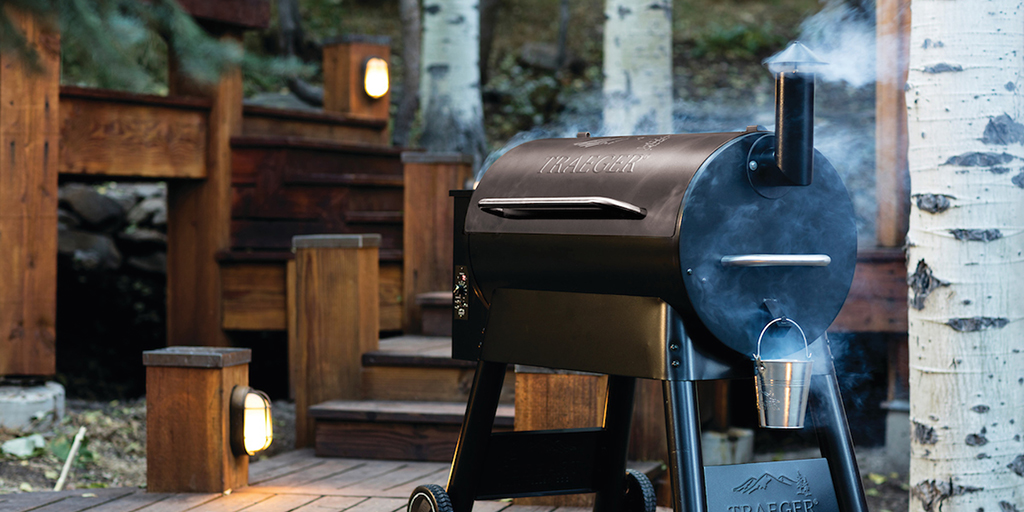 Special selection: Traeger Eastwood 34 Pellet Grill
Pellet grills are one of the fastest-growing styles, according to Brad, and Traeger is the leader in the sector. It combines the benefits of charcoal and gas by using flavored wood pellets to fuel the fire and circulate smoke and heat—similar to a convection oven. The result is a quick, even cook with a delicious smoky flavor.
"They're simpler. They regulate the heat well, so it's full smoking and you get all those nice flavors," Ted explains. "They have eight different wood species like apple, hickory, mesquite and pecan, etc. My favorites are hickory and apple."
While some regional stores carry the brand, Home Depot is the only nationwide big box retailer where you can find models like the Eastwood 34. "We're seeing a lot of people buy them as a secondary grill," Brad says. "I used mine last weekend and I'm a believer."
Keep up with all the latest Home Depot news!
Subscribe
to our bi-weekly news update and get the top Built from Scratch stories delivered straight to your inbox.
Related Stories & Articles: