Echo's New Wheels
June 28, 2018
Mark Fox and Tricia Sasaki were regular visitors to The Home Depot in Tehachapi, California, as the couple worked on projects around their home. So when their beloved boxer Echo's health began to decline and his back feet failed, Mark and Tricia had a different kind of project to shop for.
The couple enlisted the help of Alfredo Burgueno – a Home Depot associate and fellow boxer lover – to build a cart to help Echo get around.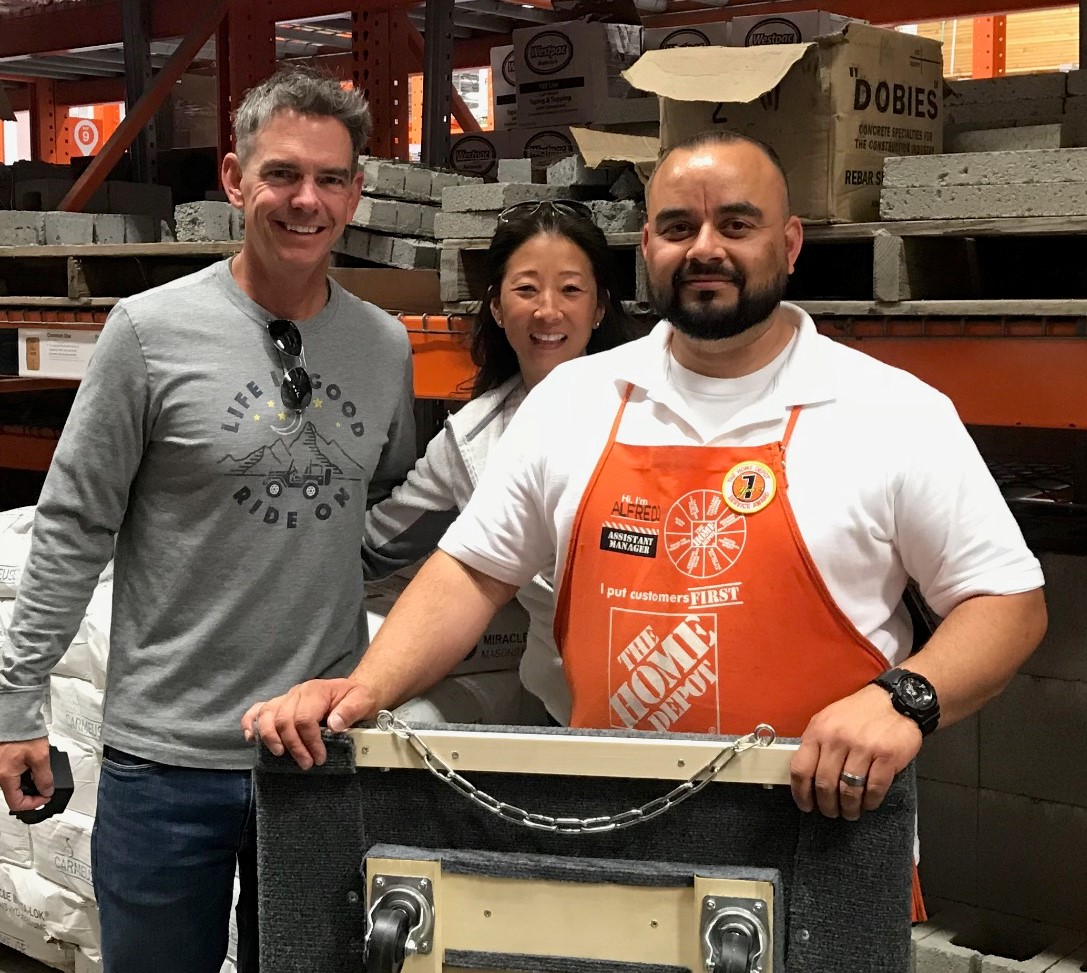 "Mark was trying to put something together, but didn't have any idea of how," Alfredo recalls. "I told him 'Fill me in on what you're going to do so that I can better help you.'"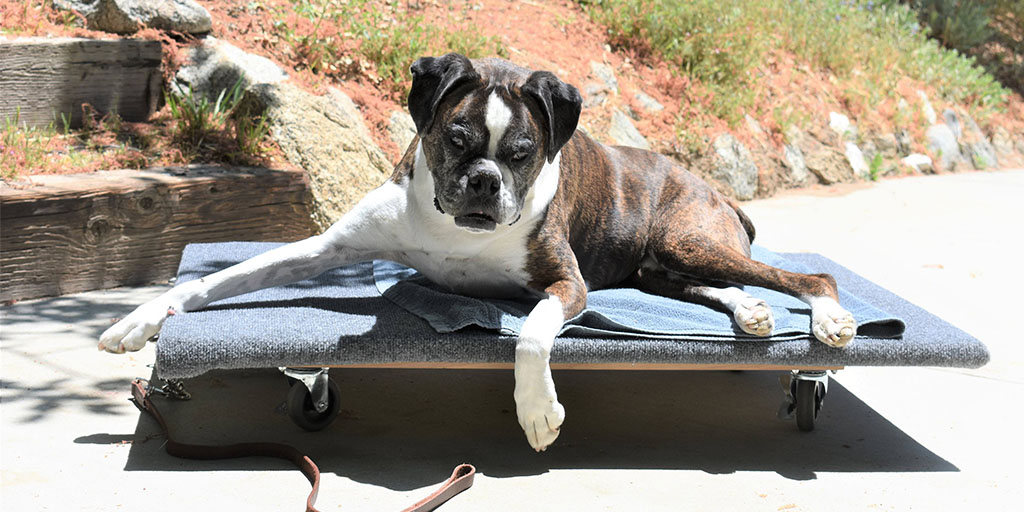 Alfredo realized Mark was looking for a cart, so he offered to modify a furniture dolly for Echo's needs. He put a platform on it and added padding – but it still wasn't quite what the family needed. "I realized the wood on the dolly was too soft. The last thing I wanted to do was to modify something and have it fail. I decided to build it from scratch," Alfredo said.
Over the next three days, Alfredo studied the original cart to come up with a new design. He cut the wood a little wider than the first platform and rounded the edges, added carpet for padding and attached castors with brakes. Echo now had a new and improved ride – and Mark and Tricia were tearful with joy and appreciation.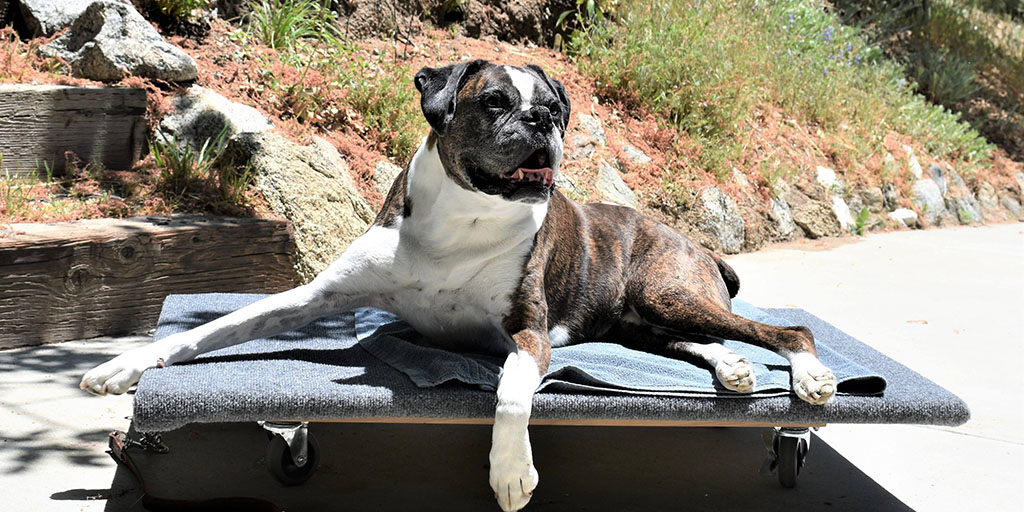 "It all came together and worked out beautifully," Alfredo says. "Helping our customers is one of my ultimate things to focus on every day when I come to work. Being able to do this helps THD stand out, which makes me so proud of my company."
Keep up with all the latest Home Depot news!
Subscribe
to our bi-weekly news update and get the top Built from Scratch stories delivered straight to your inbox.
Related Stories & Articles: