Connecting life on the water and in the aisles
November 27, 2018
When the sun shines on Prince William Sound, Perry Solmonson, aka "Kayak Man," rents kayaks from his shop in Whittier, Alaska. When he's not paddling, he brings his entrepreneurial spirit to The Home Depot aisles.
It was by chance that Home Depot associate and outdoors entrepreneur Perry Solmonson stumbled across the gem that is Whittier, Alaska. The town, nestled into a cove in Prince William Sound, offers a backdrop of glaciers, waterfalls, a bird rookery and the opportunity to see otters, seals and whales.
Getting to and from Whittier by car requires planning. The Anton Anderson Memorial Tunnel, the "Whittier Tunnel" to locals, opens for 15 minutes in a single direction allowing drivers to cross 2.6 miles through the mountain and into the "Gateway to Prince William Sound," and then alternates. The Alaska Department of Transportation claims it's both the second-longest highway tunnel and longest combined rail and highway tunnel in North America.
Perry and his wife, Lois, have long been adventurers. For years they drove between Alaska and Plain, Washington, with 34 Alaskan Huskies to operate a dog sled touring business and compete in mid-distance competitions. "Eventually we had kids, and they hit the age where they needed to be in school and not going up and down the Alaska Highway like gypsies, so we ended up just settling down," Perry says.
They channeled their sense of adventure into entrepreneurship, renting canoes and kayaks first in Anchorage, then in Whittier.
"We started this business with a few thousand dollars and five boats. We made the right investments, worked it ourselves, sacrificed, and now 38 summers later here we are," explains Perry. Like many businesses in Alaska, Sound Paddler is successful but seasonal.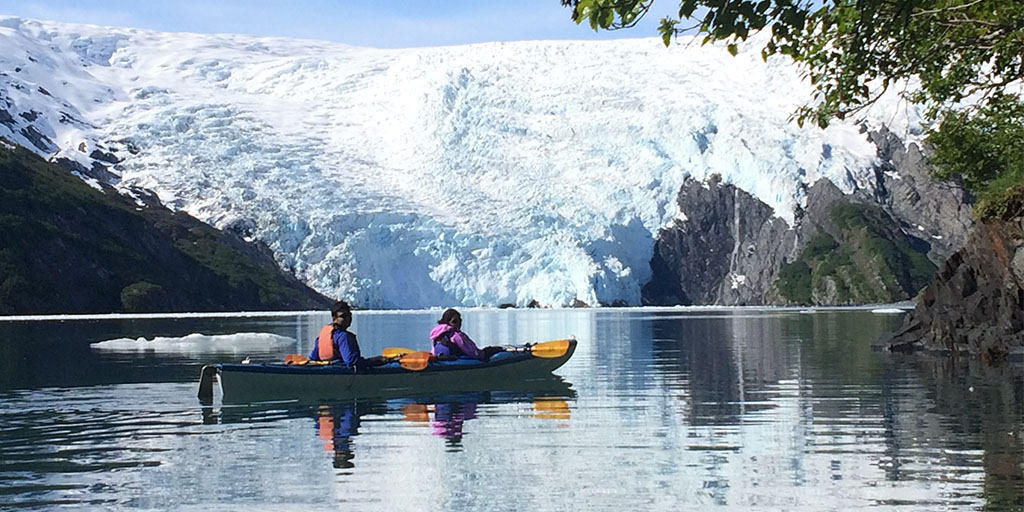 When the snow starts to fall, Perry brings his entrepreneurial know-how to The Home Depot aisles. For five years, he has been a hardware associate at The Home Depot in Kenai. His business principles align with Home Depot's: Success comes from providing quality products and outstanding service that brings customers back.
"We have a lot of great customers at The Home Depot that will sometimes just pop in to say 'Hi.' We're like a big family, and it's the same for my business. We have a lot of repeat customers," Perry says.
"What I love about my business and The Home Depot is one and the same — the people."
Keep up with all the latest Home Depot news!
Subscribe
to our bi-weekly news update and get the top Built from Scratch stories delivered straight to your inbox.
Related Stories & Articles: