Only @ HD: ColorMotion ClipLights Make Holiday Decorating Simple
December 14, 2017
You don't have to go full Clark Griswold to appreciate the hard work of covering your home in an impressive Christmas light display, especially in those hard to reach high places. "There's a lot of time and preparation that goes into putting up lights for the holidays," says Home Depot holiday merchant Kelie Charles.
The most overlooked component when it comes to nailing your holiday twinkle game, Kelie says, are your light clips. The Home Depot sells almost as many clips as it does lights—nearly half a million boxes of light clips have been sold already this holiday season.
It's proof more people are discovering an easier way to do holiday lights.
To build on the trend and enable even more bright ideas, The Home Depot started working with lighting supplier LightShow to develop ColorMotion ClipLights. Available exclusively at The Home Depot, ColorMotion ClipLights combine the lighting clip and light bulb into a single unit.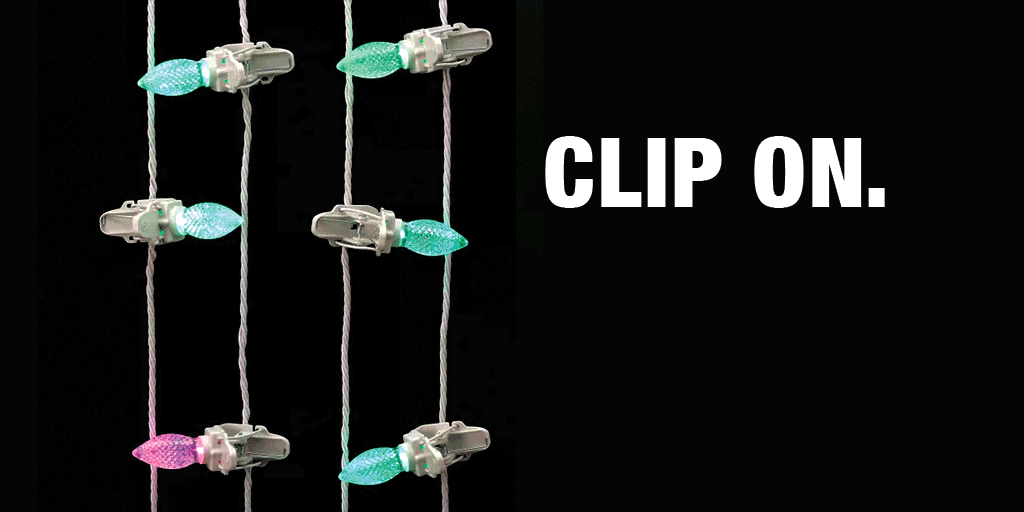 Previously, each location on your home would require a different type of clip—whether that's the gutter, railing, mantle or bannister. These special clips open up new possibilities. "The ClipLights are not only easier to hang, but they're also way more flexible," Kelie says. "Now you can hang up your lights in a number of different places."
The primary obstacle during the development process was making sure the clip was strong enough to withstand the elements and remain durable season after season. "It was about creating a heavy duty, outdoor clip that could last," Kelie says. "The clips you buy today are totally different, more like a hook. These clips are like a binder clip that you squeeze, making it easier to use and install. There's nothing like it on the market."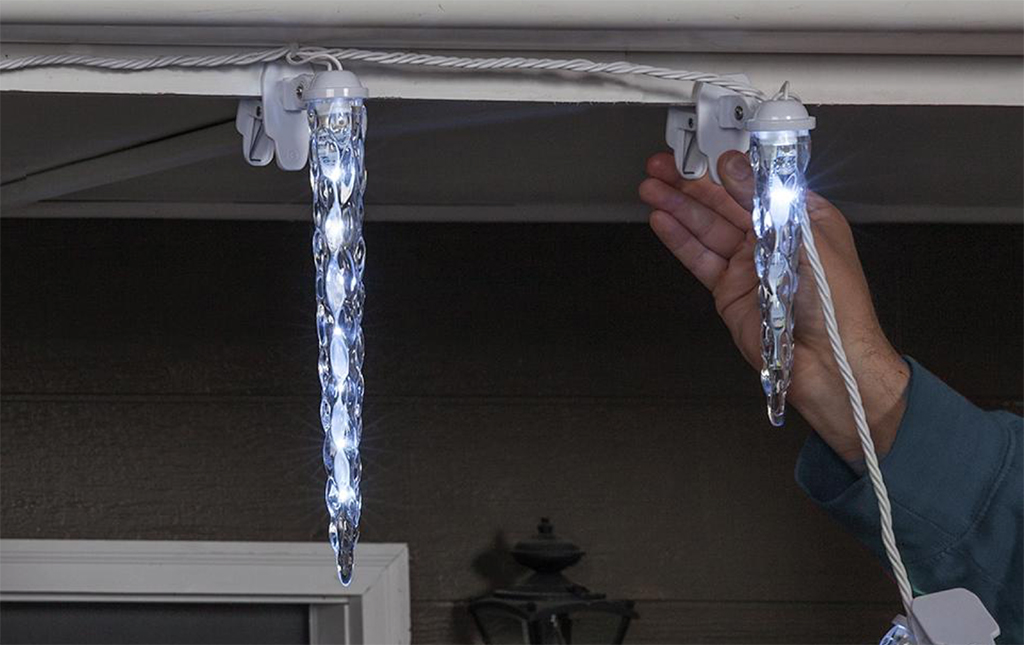 ColorMotion lights also ease the strain on your electric bill by using LED bulbs. "LED is continuing to grow in the lighting market," Kelie says. "They offer additional energy efficiency and also last a lot longer." During the holidays, switching to LED bulbs can save you around $100 per month on your electric bill if you're a heavy light user.*
With vibrant LED light and color-changing bulbs that come in classic C9 and icicle shapes, no longer will those brittle plastic clips put a damper on your holiday decorating plans. You'll save time and money while setting everything up so you can spend time (and money) with the people who matter most.
*Savings data provided by Christmas Lights Unlimited.
Keep up with all the latest Home Depot news!
Subscribe
to our bi-weekly news update and get the top Built from Scratch stories delivered straight to your inbox.
Related Stories & Articles: