BUILDING A NEW LIFE, ONE BRICK AT A TIME
February 10, 2017
Cara Brookins does not believe in baby steps. After leaving an abusive husband, she found herself on the receiving end of lots of common wisdom. Set small goals. Take things one day at a time. But she couldn't see how that was going to get her to a better life for herself and her four children.
Then one day, she drove past a house destroyed by a tornado. The storm had gutted the place, exposing the underlying structural walls. "It all looked so simple and I thought: I bet if I really set my mind to it, I could put that back together," said Brookins.
The house was far from where she worked and where her kids went to school, so she came up with an even bigger idea — to build a house from scratch with her children.
Brookins tells the story in her new book Rise: How a House Built Our Family.

From the Ground Up
Brookins learned what she needed to know about construction from watching YouTube videos and visiting her local Home Depot in Benton, Ark.
"One of the first things we learned in taking on a task so far outside our knowledge base was that we'd have to get really comfortable feeling stupid," said Brookins. "So I asked again and again, and not only associates — even other Home Depot customers frequently gave me advice while I fumbled through bins of everything from pex pipe joints to joist hangers."
The foundation was the hardest part of the build, both physically and emotionally. Brookins found herself in over her head, and the weather that January was freezing.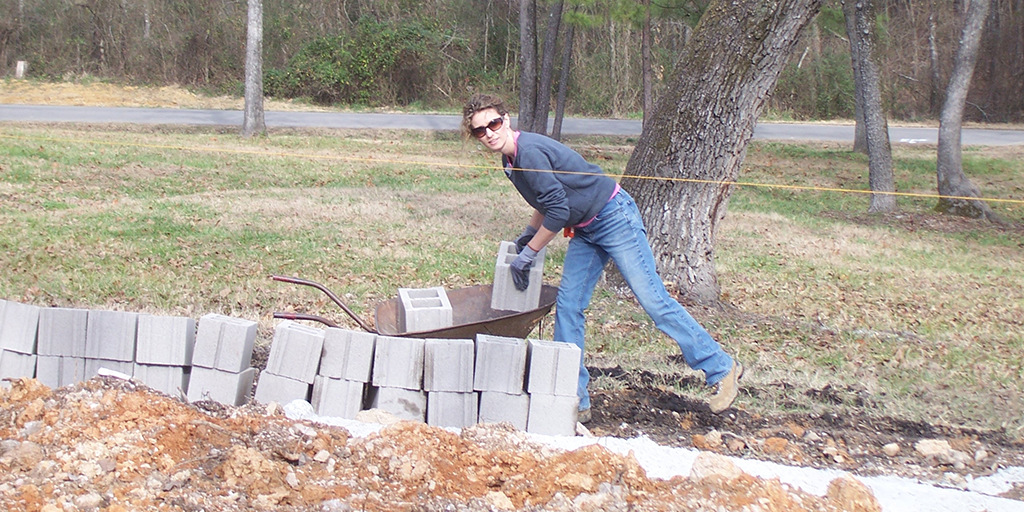 Her little team persevered, however, and she remembers getting a boost when it came time to frame the house. "After so many months of slogging around in mud and concrete, it was amazing to be lifting walls into the air."

Big Dreams, High Roof
After nine months of work pouring concrete, framing walls and laying bricks, Brookins and her kids stepped into their new two-story, five-bedroom home.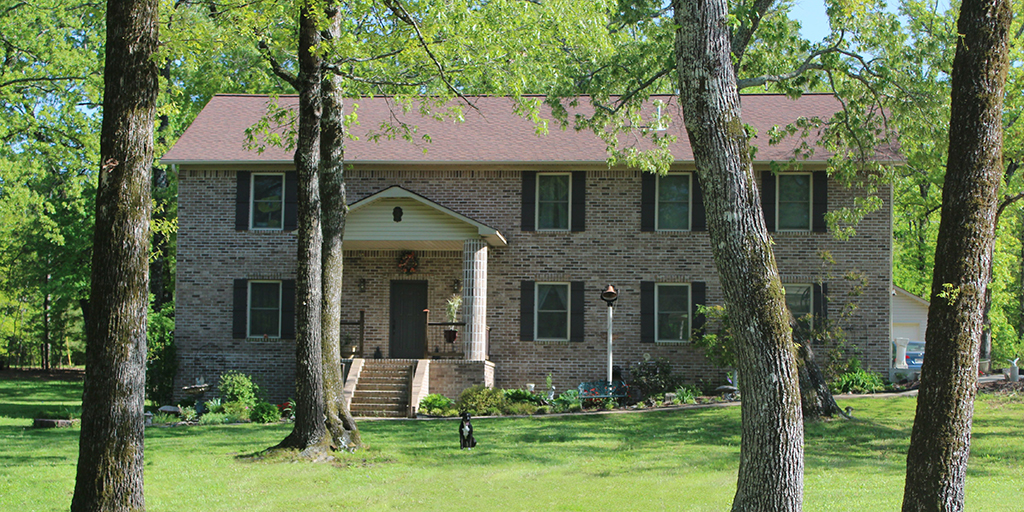 Brookins now has a book under her belt and is touring the country promoting it. Her kids are happy building businesses and planning adventures.
"Forget everything you've been told about taking baby steps," said Brookins. "If you're not happy with where you are today, take an enormous leap toward a seemingly impossible goal. Accomplishing something big will forever change your perception of yourself."
Keep up with all the latest Home Depot news!
Subscribe
to our bi-weekly news update and get the top Built from Scratch stories delivered straight to your inbox.
Related Stories & Articles: