22-Year Air Force Veteran Talks Travel, Military Service and Teamwork
November 17, 2021
In the 22 years Aminah Meho served in the United States Air Force, she spent most of her time overseas. "I traveled to 52 countries," she shares. "I joined because I believe in service to others, and – there is no irony in this – I wanted to travel."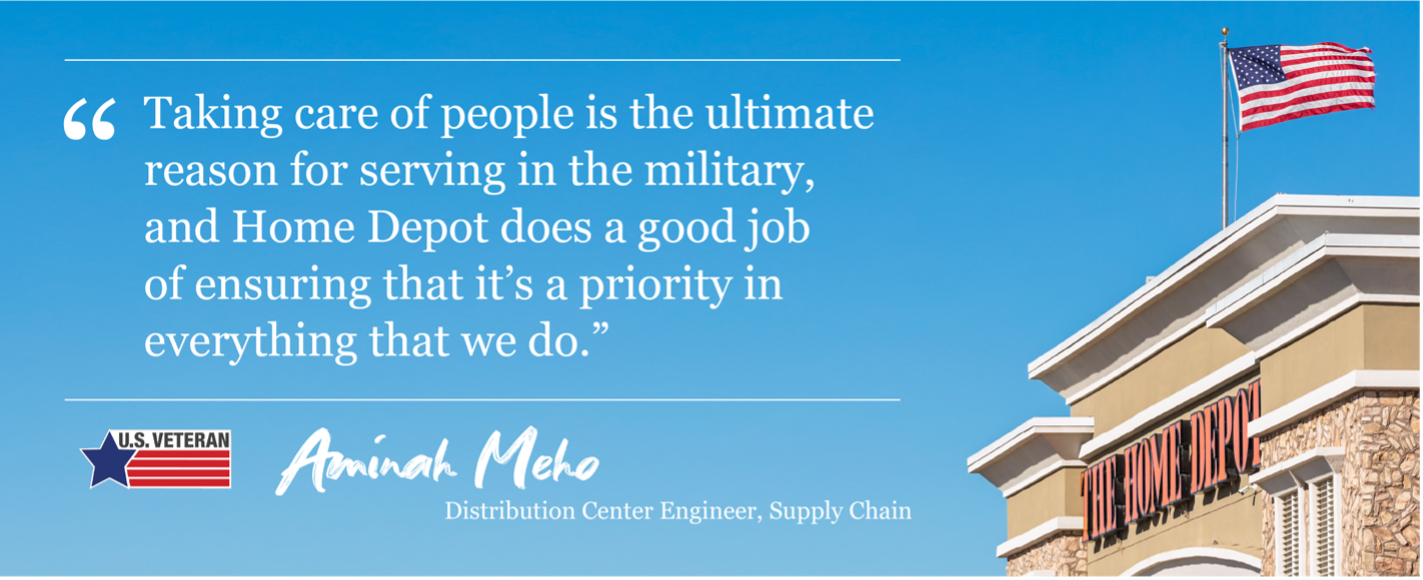 Unlike most service members, Aminah wasn't stationed at a military base. "I spent most of my time at detachments that belong to international airports. My favorite assignment was in Frankfurt, Germany, and my second favorite was working at the Incheon Airport in Korea."  
Across the different countries and cultures, Aminah found a few guiding principles that always remained the same.  
"I realized early on that every project, assignment or mission in my military career could only be accomplished by working with others," says Aminah. "No matter how daunting a task feels, a burden carried by two is always much lighter. I've had many experiences where we managed to achieve the impossible, mainly because we believed in each other much more than we did ourselves."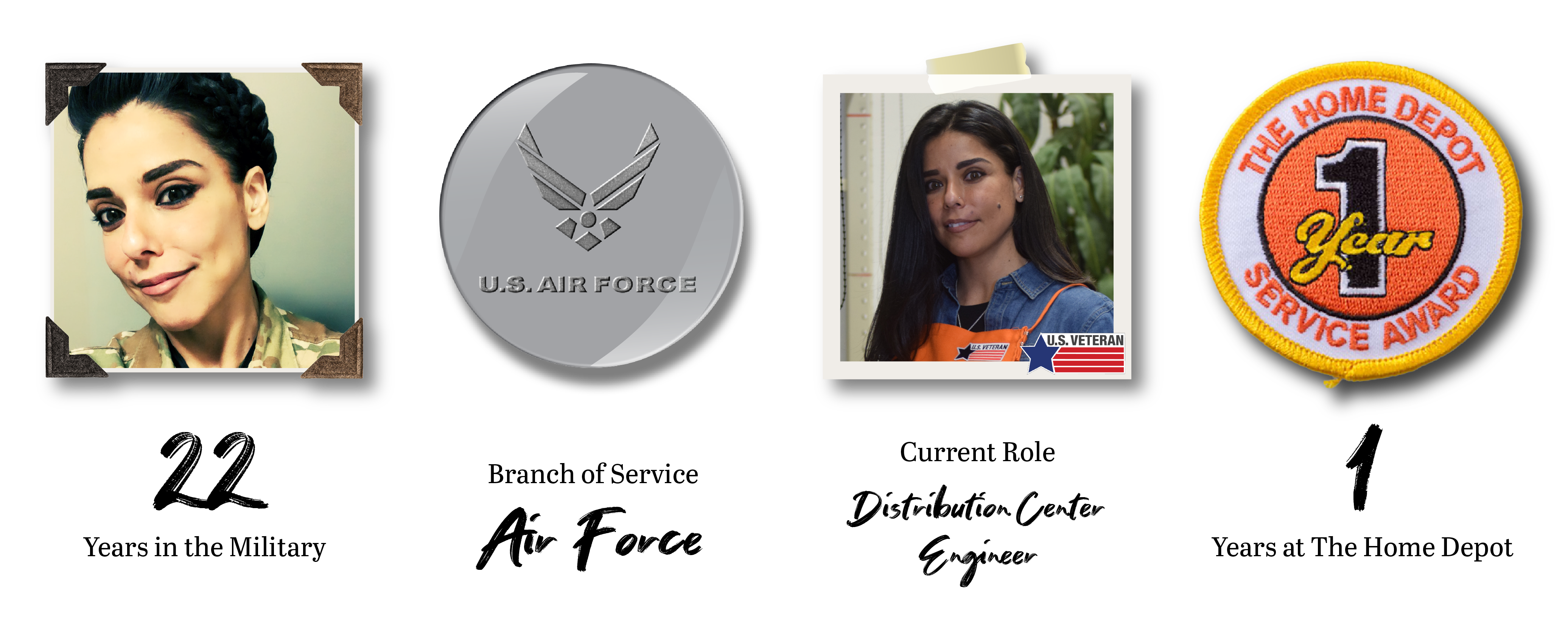 Aminah retired from the Air Force in 2020 as a Master Sergeant. During her last few months in the military, she heard The Home Depot had activated a Hiring Our Heroes partnership. The program supports military members who are transitioning into a second career and can help veterans find a role they enjoy.  
"Home Depot is the destination for me, as far as civilian employment goes," says Aminah. Between the culture, values, people and opportunities, she says Home Depot was her first choice. "I was being recruited and none of the other companies were a close second."  
"As far as I can tell, the sky is the limit," says Aminah. "You just have to have a willingness to learn something different."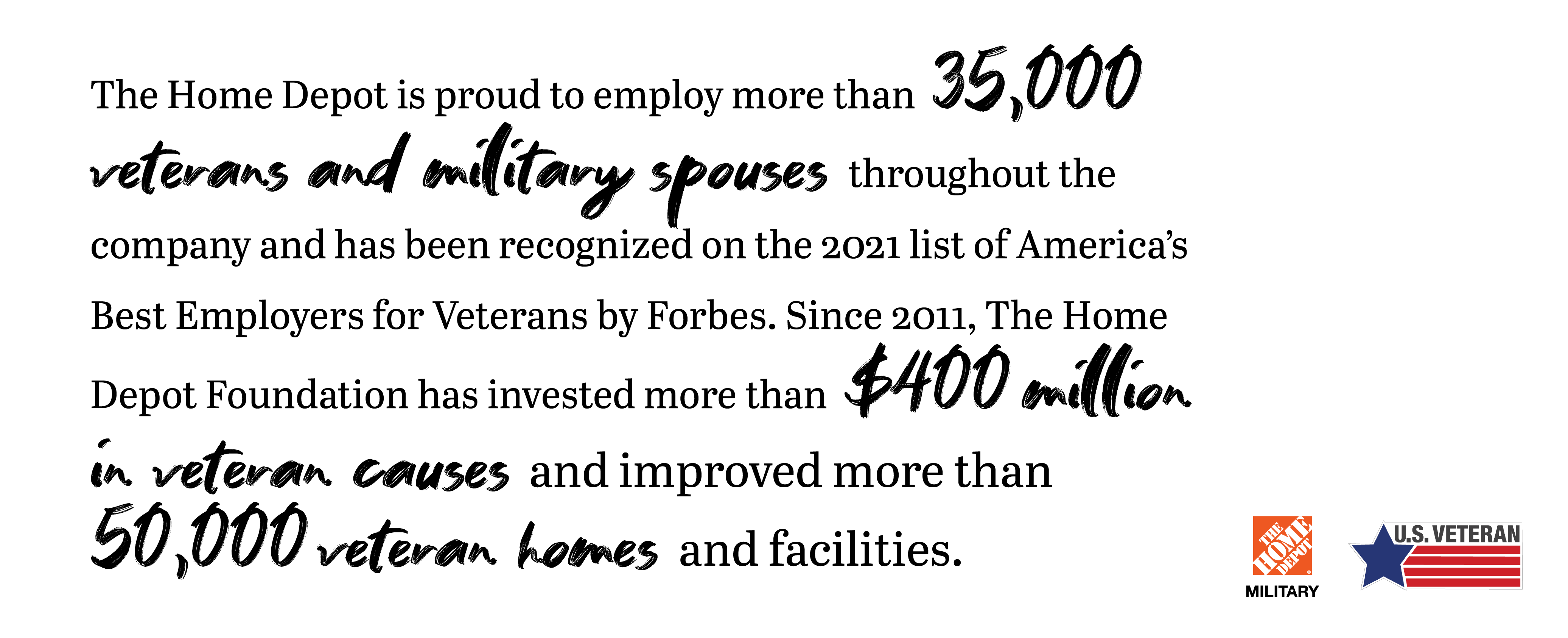 To learn more about our veteran initiatives, visit HomeDepotFoundation.org. If you're a veteran looking for career opportunities at Home Depot, visit www.careers.homedepot.com/military. 
Keep up with all the latest Home Depot news!
Subscribe
to our bi-weekly news update and get the top Built from Scratch stories delivered straight to your inbox.
Related Stories & Articles: