It's never too late to add saving money and energy to your new year's resolutions.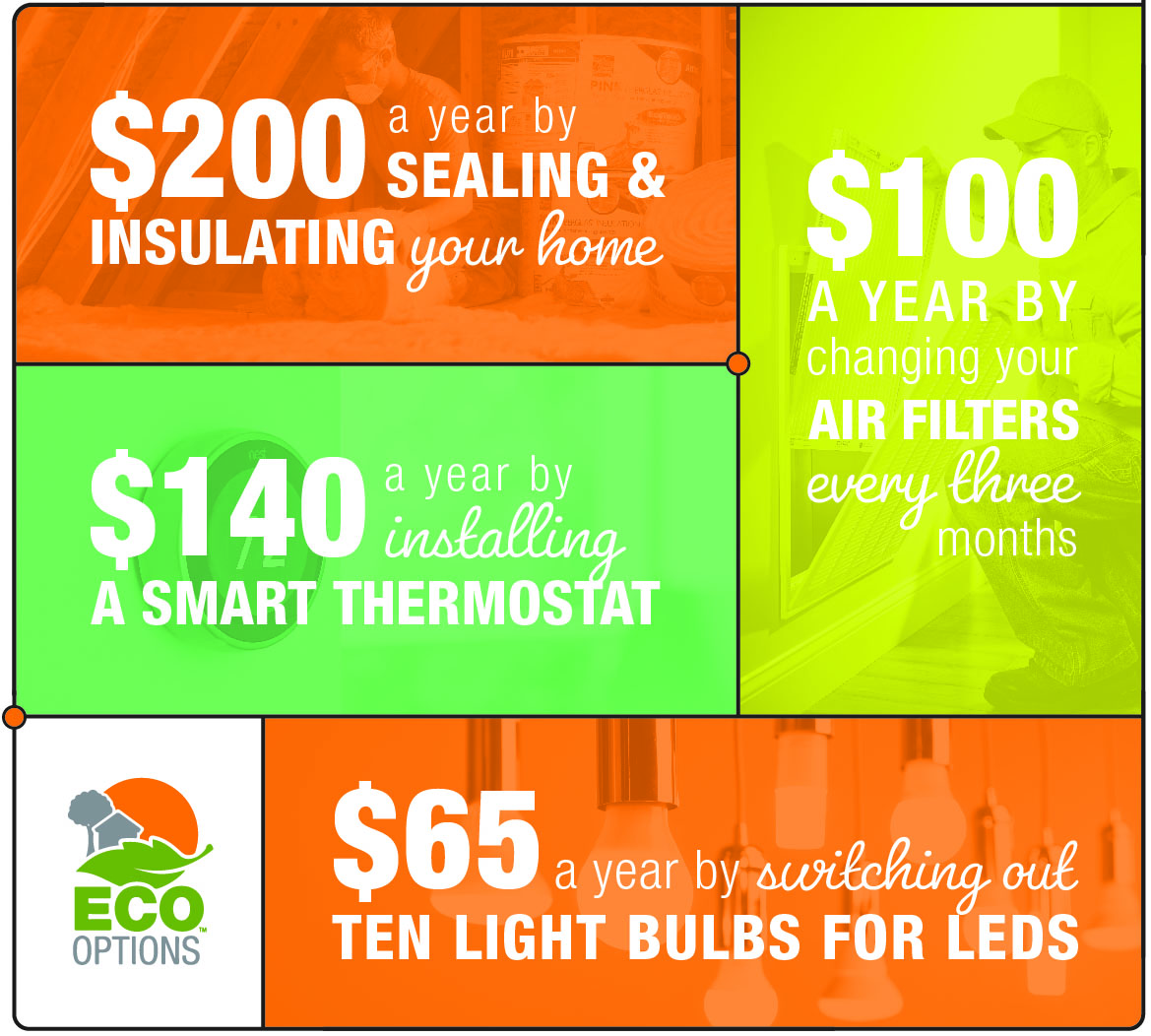 Properly sealing and insulating your home alone can save at least $200 a year, according to the Environmental Protection Agency's ENERGY STAR program. Learn more about types of insulation here.
Installing a smart thermostat is a great way to control your home's climate on the go. And options like Nest and Ecobee help identify energy trends and histories, as well as reduce your heating and cooling costs.
Changing air filters not only increases the life span of HVACs, but also reduces energy consumption by 5 – 15 percent. Find the right one for you here.
Swapping 10 incandescent bulbs for LEDs is a simple way to reduce energy consumption and save money.