In 1952, George Stephen Sr. was manufacturing marine buoys when ingenuity struck. A grilling aficionado, he realized that by cutting a metal buoy in half, he could create a revolutionary dome-shaped grill. So began the start of Weber—a family business credited with igniting America's grilling tradition.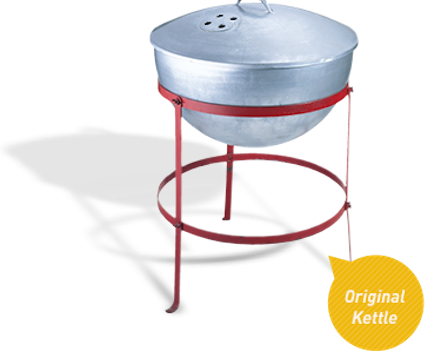 Decades later, Weber continues to build on innovation by delivering the best grills to backyards across America. We sat down with Weber President and CEO Tom Koos to learn more about his Midwestern roots, Weber's culture and why the philosophies of both the grilling institution and The Home Depot fit so well together.
Weber started as a family business and still maintains those roots today. Is that one of the things that attracted you to the company?
I grew up in Iowa—I'm a Midwest kid—and every business in my hometown was a family business. We weren't large enough to have national retail chains. I didn't know anything else growing up. Weber's family-centric atmosphere made it a great fit for me.
Is George's family still involved in the business?
Jim Stephen is the Chairman of the Board. Jim is George's son and was CEO from the early 90's until 2013. Several other family members still sit on our board of directors, and many other relatives are actively involved in manufacturing, purchasing, engineering and more.
Like many great startups, Weber began from one simple idea in a backyard. How do you still maintain that innovative mentality at Weber today?
Yes—it really was a big idea. George was a risk-taker with a personality that could make things happen. One of the things we do to keep that sense of entrepreneurship at Weber today is to reward people for taking risks, even if they make mistakes. We don't want people to be scared to try something new.
How is Weber leveraging new technologies to push new inventions and grills?
We have a pretty active research and development team, who are always looking at new ways to cook. We try to leverage basic technology to make your job as a barbecuer easier. Some techniques and processes that we use, like porcelain enamel, may not be rocket science, but they're hard to get right.
How does Home Depot's philosophy complement Weber's?
Home Depot always believes in their associates and store-level expertise. To me, that's the key. Things don't happen in the office, they happen on the floor of Home Depot and on the floor of the factory at Weber. We make great products. And when you pair that with Home Depot associates who know what they're talking about, it's magic.