In recent years, The Home Depot's unique designs, innovative manufacturing techniques and dedication to value have transformed how customers shop and decorate for Halloween. The quality and affordability of our props make it easy for customers to add to their collections year after year. To meet extraordinarily high demand, and because who doesn't love a good scare, The Home Depot is officially kicking off Halloween in July. Enthusiasts are decorating earlier than ever before, and we're here to deliver new thrills and excitement with the latest must-have pieces, all available exclusively at The Home Depot.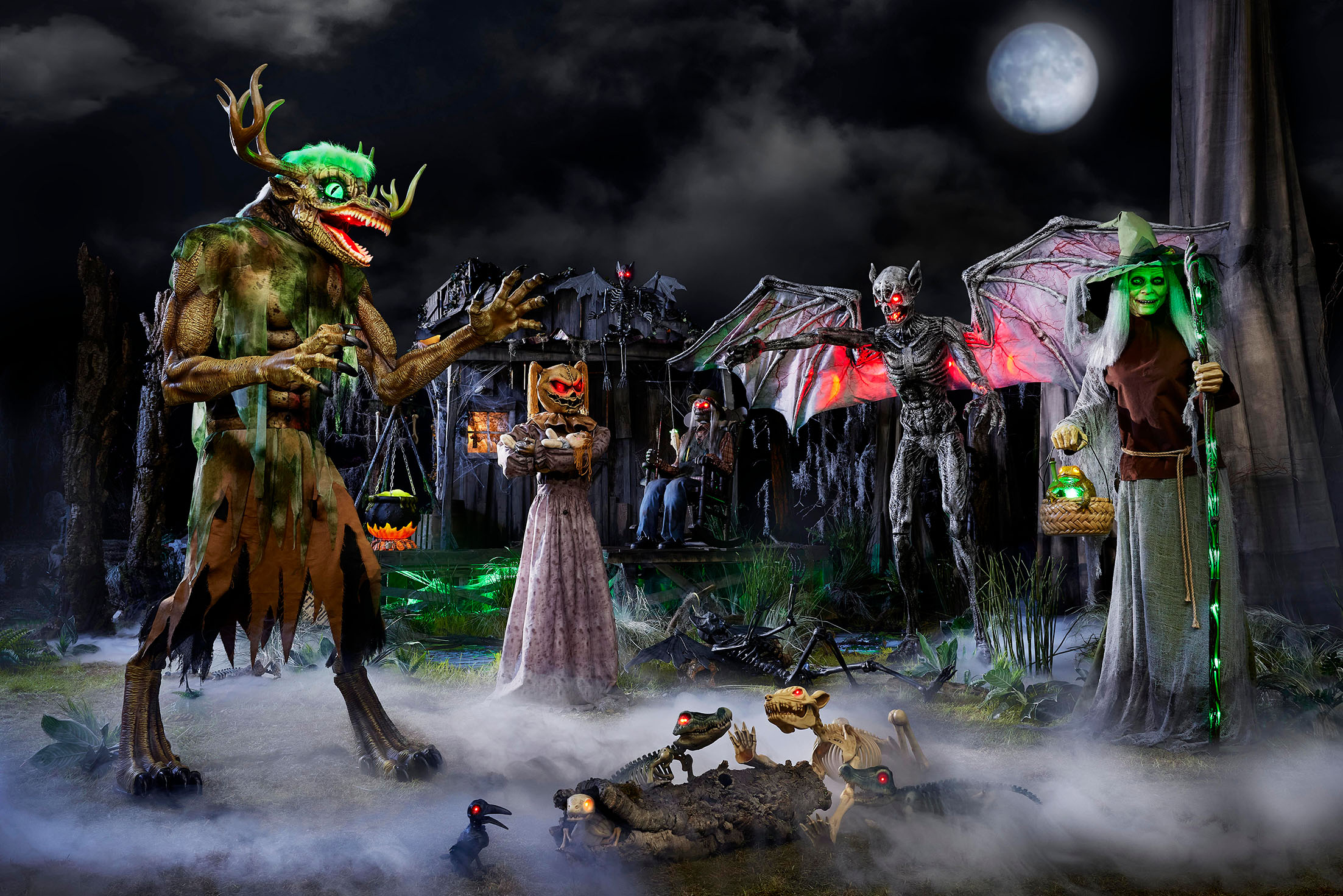 Dead Water 
The newest collection, Dead Water, rises from a spooky swamp filled with otherworldly creatures. With a wingspan of 12.5', the Animated Predator of the Night is the widest Halloween prop ever created by The Home Depot. Other great pieces from the Dead Water collection are the 7.5' Animated Marsh Monster and the 6.5' Animated Swamp Fisherman.   
One of the most technologically innovative pieces in the Halloween lineup is the 7' Lethal Lily the Witch. Eight servo motors used for her head and face make her eerily realistic. Servo motors are small and extremely durable motors which replicate real-life facial movements in props like Lethal Lily and the online-only exclusive THD 3000.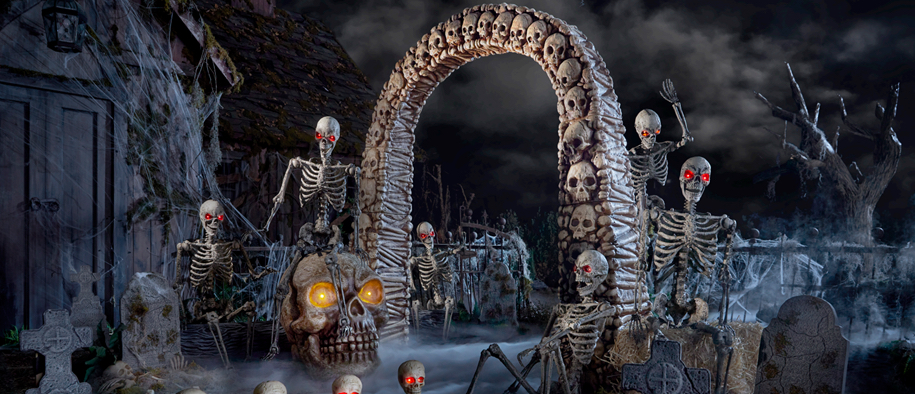 Grave & Bones 
The Home Depot's classic collection, Grave & Bones, returns this season to represent all things cemeteries, bones and skeletons. Viral sensation Skelly, the original 12' skeleton, is back. With industry-leading sculpting, the new Catacomb Archway demonstrates a commitment to quality and dreadful detail. 
Ramp up the scare factor with the 8' Boogeyman. Dark black hair frames his face perfectly, and the cool white LED lights in his hands and face give off an eerie glow. He's perfect for indoor and covered outdoor decorating.  
Dean the Deathologist, everyone's favorite skeleton bartender, is back – and he brought a friend. Marie the Meddling Maid, armed with a vintage wine bottle, may be more dangerous than her cocktail-crafting companion. She's the perfect match for Dean and a must-have for a truly sinister scene.  
The Home Depot has Halloween covered. Products will arrive in stores at the end of August and are available online now.