Radon is an undetectable radioactive gas that naturally occurs as uranium decays in rocks and soil. Outside, radon concentration remains low, but it can build up to dangerous levels over time inside homes. 
For a group of European Organization for Nuclear Research (CERN) scientists, it was clear detection kits requiring lab tests limited a homeowner's ability to closely monitor the radon they may be unknowingly breathing in. The solution? Airthings: a company focused on developing accessible technology solutions to help people stay healthy.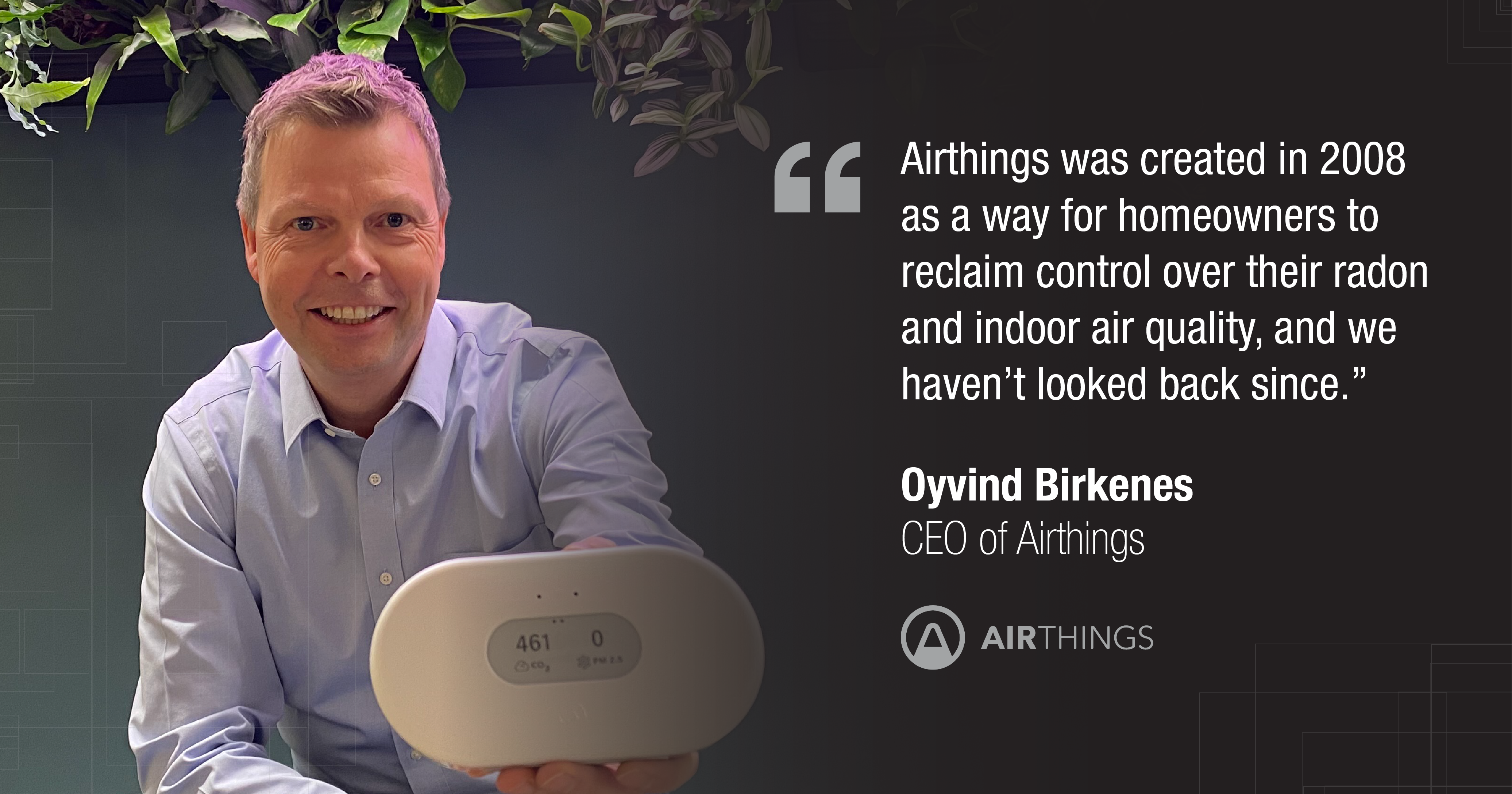 According to Airthings' CEO Oyvind Birkenes, testing a home's radon levels through single-use kits simply isn't enough.  
"Radon can fluctuate dramatically over time. The only way to truly understand if you have a radon problem is through consistent, long-term monitoring," says Oyvind. "Weather, human activity such as construction, and other things like geological composition and the amount of ventilation in an indoor space are all contributing factors."  
To allow homeowners access to long-term radon monitoring, Airthings invented a new kind of radon detector: a handheld one that's battery-powered to consistently report long and short-term measurements.  
Airthings' Digital Radon Detector achieves everything its scientific founders set out to do. "It's handheld and highly accurate," says Oyvid, eliminating the need for radon testing kits and labs. "The Home Depot recognized that the radon market was hungry for innovation. It's been great to see the positive response."  
Today, Airthings continues to work toward their goal of giving control to homeowners. "It's second-nature for nearly everyone to have smoke detectors in the home, and many of us even have carbon monoxide detectors as well," says Oyvind. "We believe it's in everyone's best interest to think about radon the same way." 
To learn more about radon awareness, visit the EPA's Citizens Guide to Radon.  
To see Airthings' full line-up of radon detectors, visit your local Home Depot store or shop online.