Moms can do it all. To celebrate Mother's Day, we spoke with three Home Depot associates about the projects their DIY mothers took on over the years, and the examples they set.
Never mind the handy man. It's time to celebrate Handy Moms.
Lauren Martin – Home Depot Marketing Manager
Some of Lauren's earliest memories are helping out around the house. "We moved quite a bit, so every single new place we went, my parents would get an old house that needed a lot of love," she says.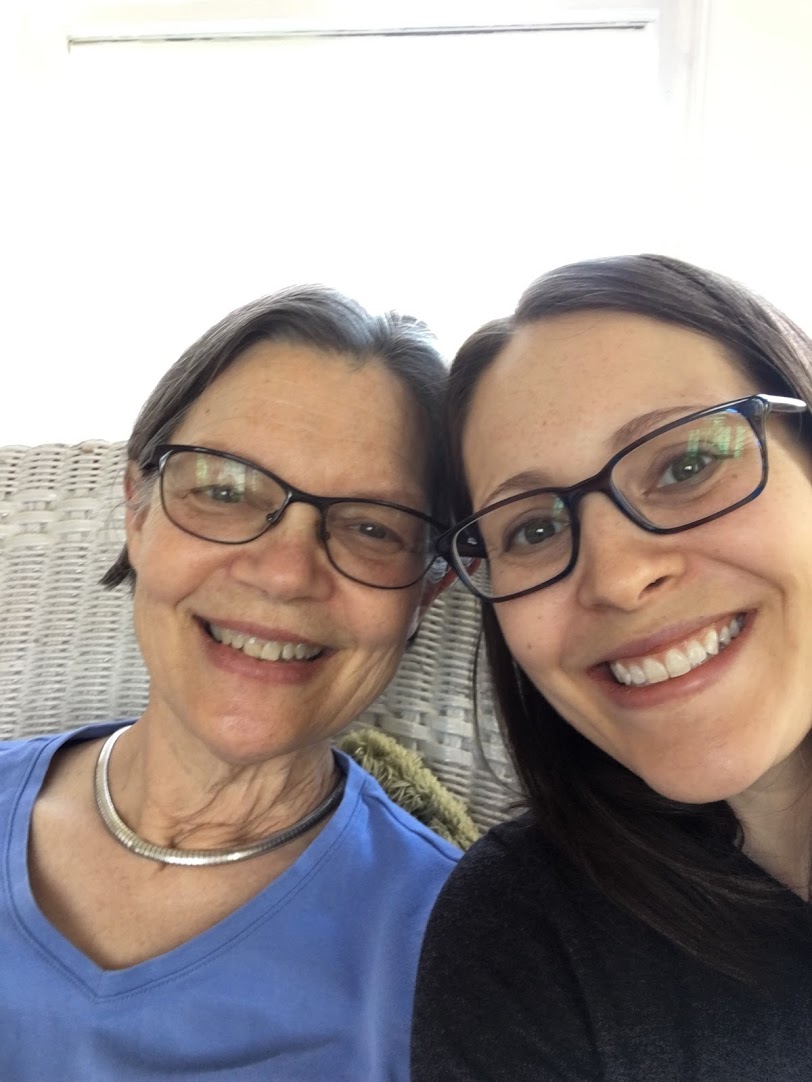 Lauren and her mom, Diane
She distinctly remembers when she and her mom, Diane, decided on a whim to take down some outdated cabinets. They grabbed their sledgehammers and demoed the kitchen—while still wearing their pajamas.
Diane has been a DIY-er all her life, since her grandfather owned a hardware store in North Carolina. Just recently, she and her husband started renovating an old farmhouse. "She's been painting the shed roof, ripping out walls, taking old siding off, dismantling kitchen cabinets and redesigning the layout," Lauren says. "Not many 65 year-olds are climbing up on roofs to paint!"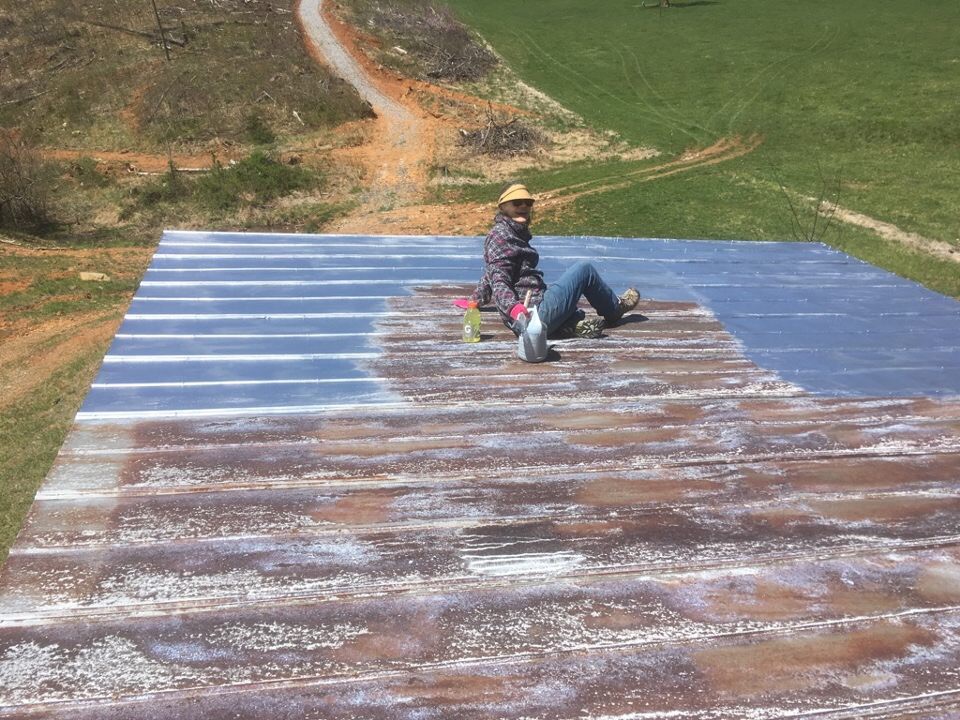 Diane painting the shed roof
Whether it's stripping wallpaper or ripping out those kitchen cabinets, Diane makes DIY projects a family affair. "If we don't know how to do something, we just find out how," Diane says.
The mother-daughter pair regularly use each other as a sounding board for projects. While Lauren's 18-month-old takes up a lot of time, she still finds ways to do her own projects. "Still being able to do some of the projects I love, that feeling of accomplishment is really great," she says. "I think my mom is where I got that work ethic from."
Megan Watson – Home Depot Store Manager, Dalton, Georgia
"My mom taught me everything I know," says Megan. "If something was ever broken in our home or needed fixing, my mom was the go-to person."
Megan and her mom, Jackie, have worked together on countless projects over the years. From simple fixes like changing a light bulb, to complex repairs like broken pipes and leaking roofs. The pair has even taken their talents on mission trips to serve communities in other countries like the Dominican Republic, helping to repair houses and build community centers.
"Our work together in mission trips have [been] some of my favorite projects," Megan reflects.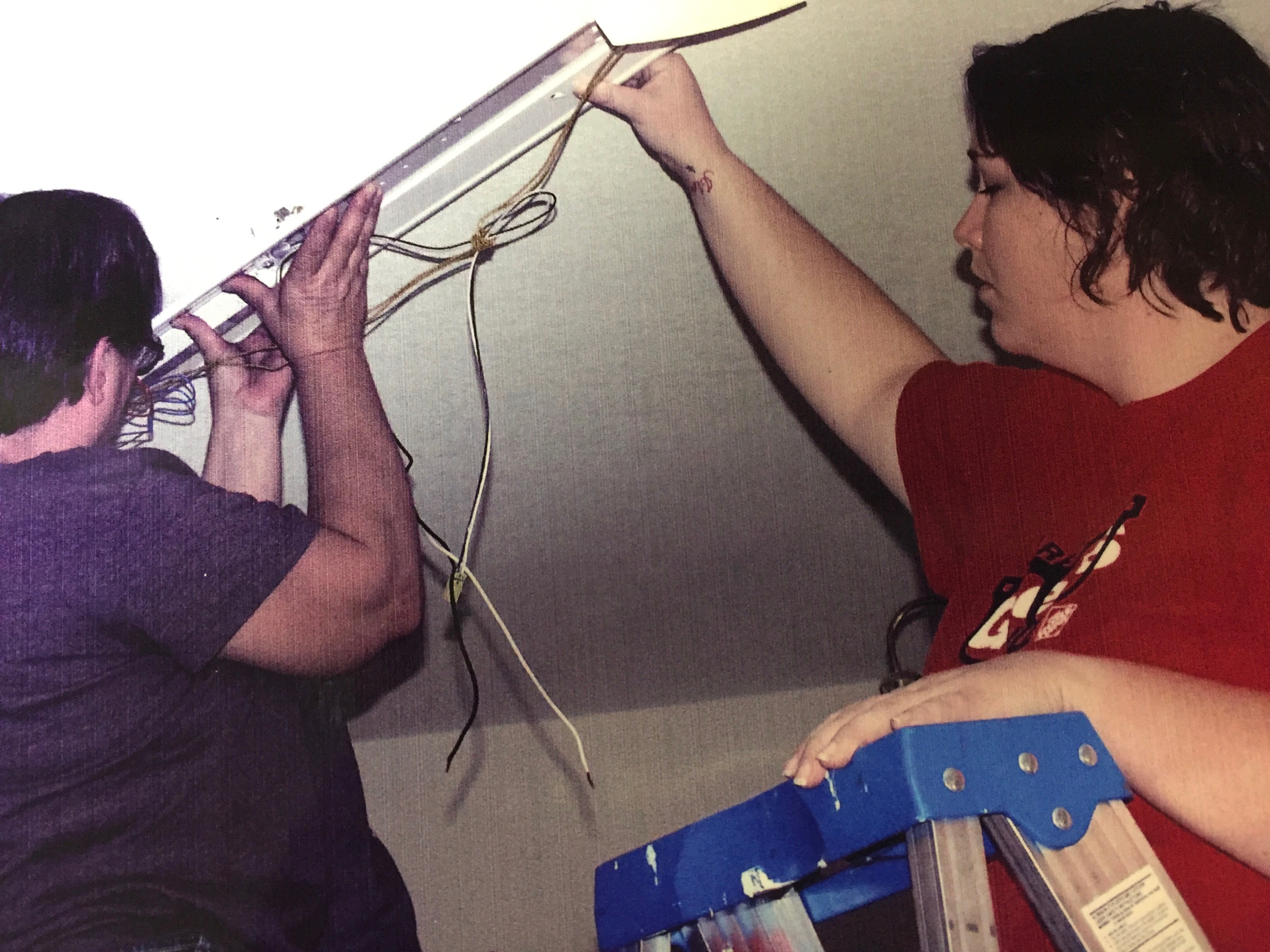 Megan and her mom doing electrical work in 2014
"My mom is never one to take no for an answer or be told she can't do something," Megan explains. "She taught herself everything."
Megan credits her mom with her own success in growing a career at The Home Depot. "She has passed that knowledge down," Megan says. "She takes initiative, learns and growns herself continuously."
Tara Fasone – Home Depot Training Coordinator
When Tara's mom Sylvia takes on a home improvement project, her pink, plastic toolbox is right by her side. "Whenever we needed something, we'd say, 'Hey mom, where's your toolbox?" Tara says.
The toolbox—which Tara describes as more of a caddy—has become a symbol for Sylvia's DIY attitude. She received it as a gift back in the '80s and could have used it for storage around the house. Instead, she turned it into her trusty toolbox, holding nails, screws, pliers and other tools to help her get the job done.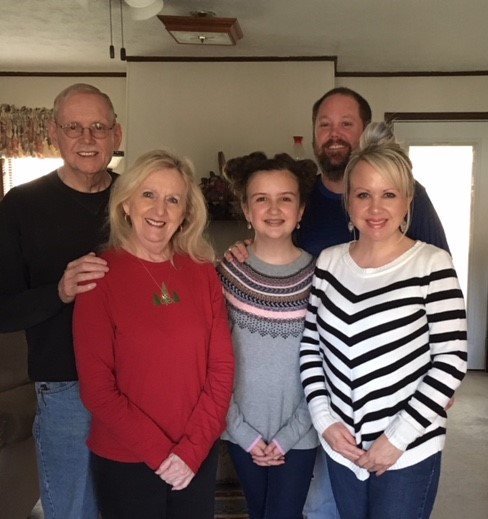 The Thompson-Fasone Family
Sylvia regularly updates her home. "She likes to change bedroom and bathroom colors," Tara says. "She's re-stained baseboards and window sills, re-done the cabinets and is very active with her plants and flowers. She loves to take care of the little things around the house."
Tara has taken after mom as well, adopting Sylvia's appetite to care for the important things in her life. "I've been in my home for over 15 years and I feel that I take care of my home the same way she did," Tara says. "It's worth it to appreciate what we have."
In the spirit of Mother's Day, here's to these and all of the Handy Moms who show us what it means to be a DIYer.