Poinsettias have long been a staple of the holidays, and it's easy to see why: they're beautiful, festive and come in a wide variety of sizes.
But what does it take to supply this holiday classic? Turns out quite a lot.
"We do half a million poinsettias just with The Home Depot," Wayne Weiss of Kurt Weiss Greenhouses tells us. "On Black Friday alone, about 160,000 of our 6-inch size poinsettias get sold, all within a few hours."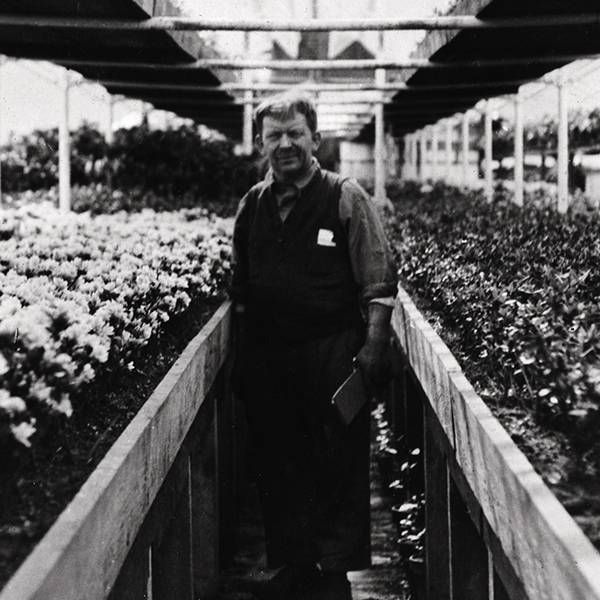 The Weiss family is a major supplier of poinsettias to The Home Depot, who sells more than 8 million poinsettias during the holiday season each year – 4 million of those on Black Friday.
The Weiss business has been run by three generations of family since 1960, but can actually trace its roots back over one hundred years. "It started with my great-grandfather, and a pushcart near the Triboro Bridge," says Wayne. "We've been growing with The Home Depot since they first came to Long Island. I remember the first five stores; I remember loading the first trucks."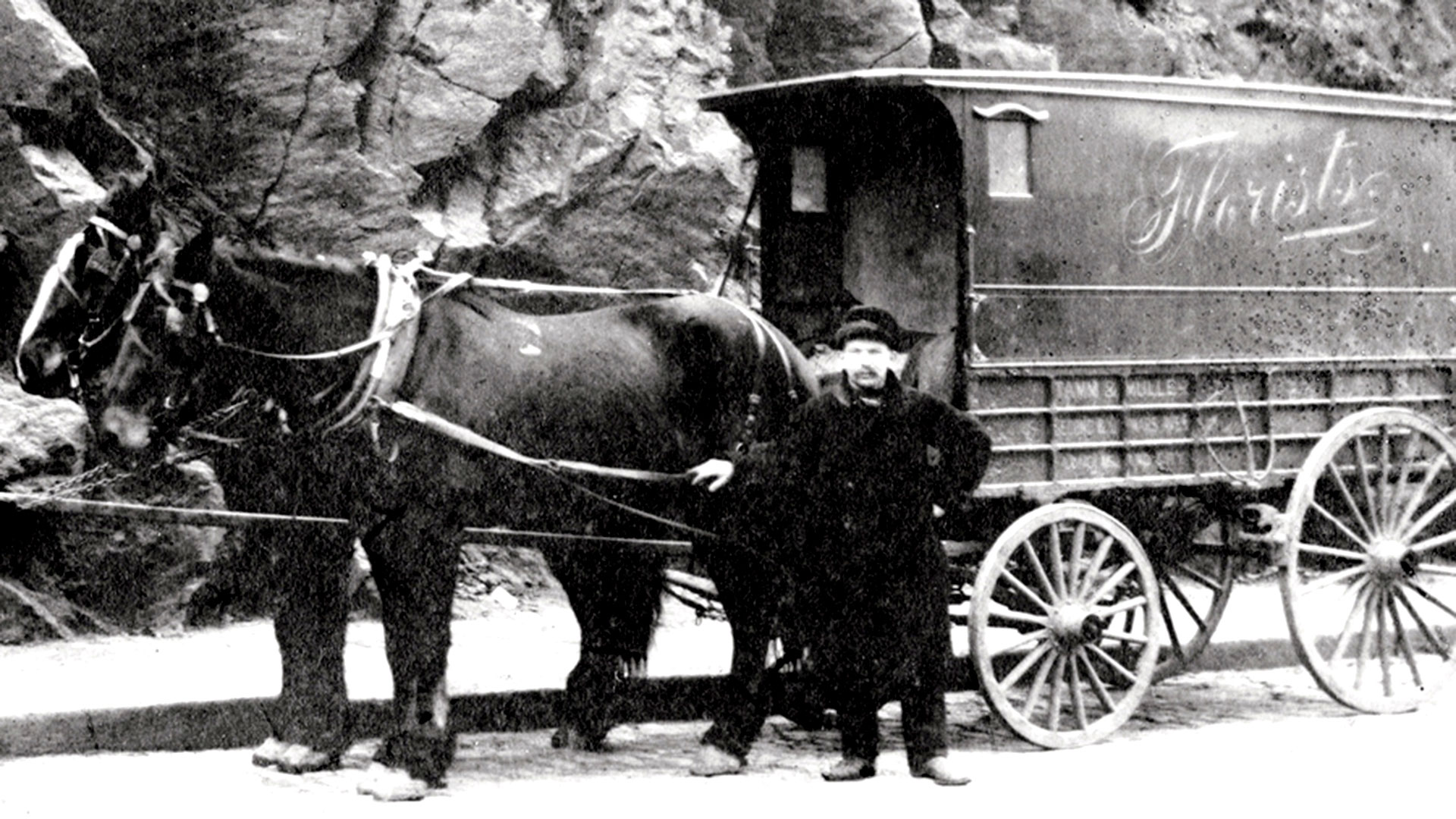 Pictured: Wayne's great-grandfather Otto Muller, Sr. at the family nursery in Whitestone, NY circa 1950.
While the company has expanded far beyond that pushcart, with farms all along the East Coast, the Weiss family remain intimately involved in the operations, and are busy grooming the next generation of growers.
"My brother and I both started when we were ten, twelve years old," relates Wayne. "We expanded quite a bit when the two of us got out of college, and we've been in the business ever since." Wayne's two nephews are next in line.
Ensuring that flowering poinsettias are available throughout the holidays is a massive undertaking that requires a staggered production process over the course of the year.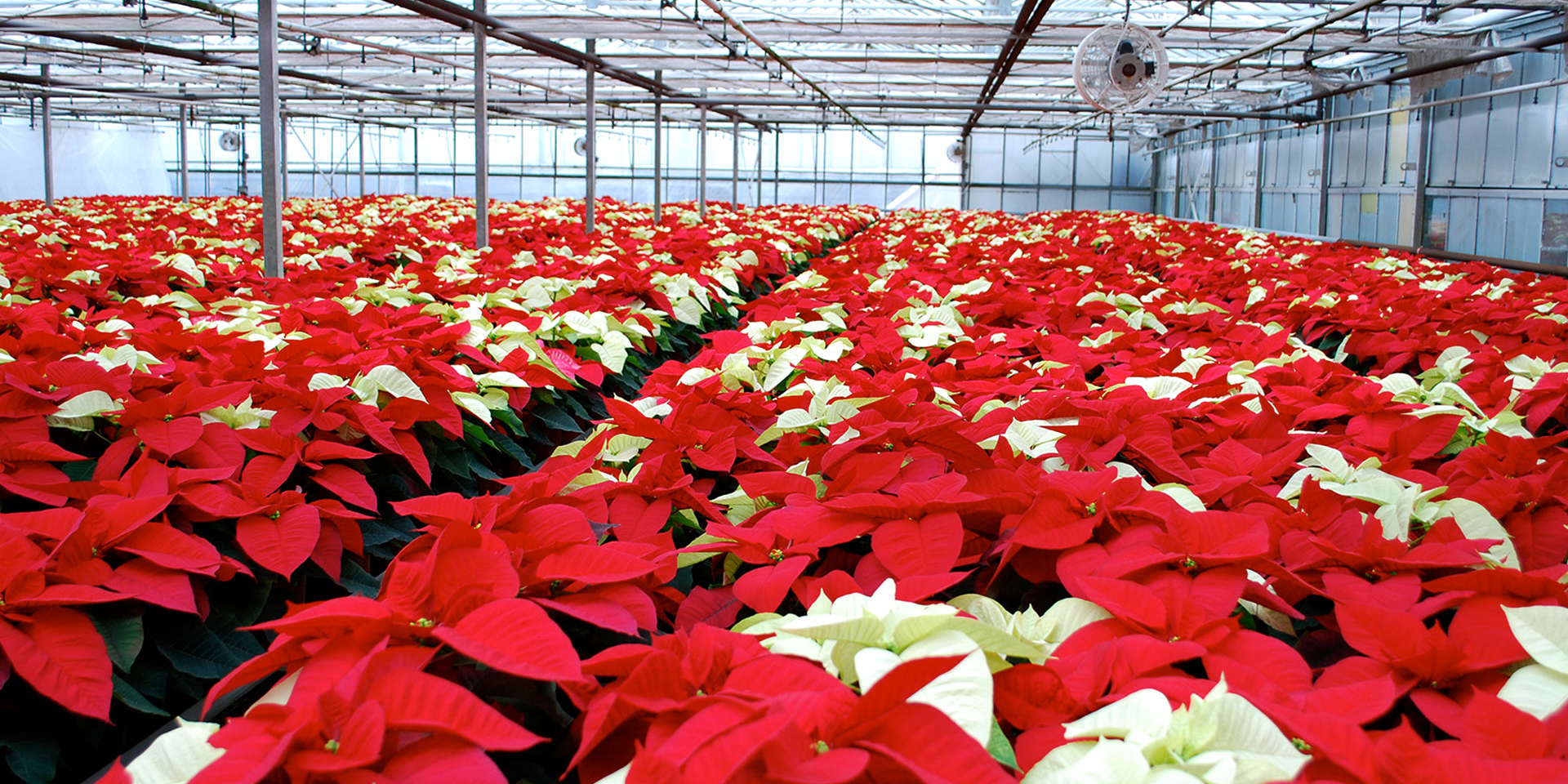 "We start planning our poinsettias process in January," explains Wayne. "Cuttings can start coming in as early as May. It's a very long process. All the way to Christmas!"
It takes 1,200 employees to keep the farms and business operating at capacity throughout the year. The relationship Weiss Greenhouses has with The Home Depot is a major reason why such a large number of workers can be supported.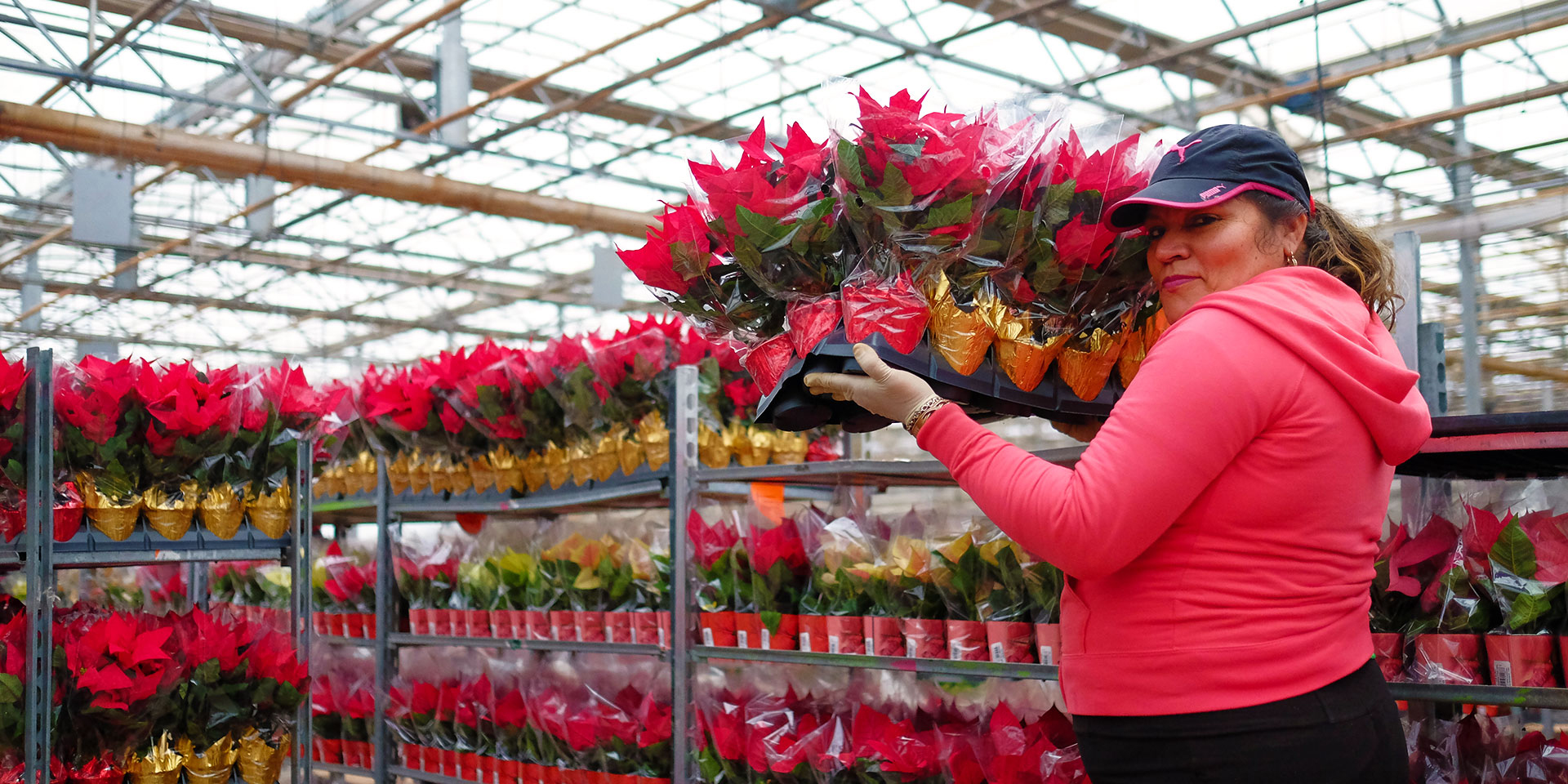 "We're in The Home Depot 365 days a year. That's not something every grower does," Wayne says. "It's a great relationship with The Home Depot that allows us to keep people on, and for us to be a supplier of such a diverse range of products."
As the holiday season begins a little earlier each year, the business has evolved to keep up. "Now we're probably 20-30 percent shipped before Thanksgiving. When I was a kid you didn't ship poinsettias before the 18th of December."
They're shipping earlier, and lasting longer. If you want to keep a little holiday spirit with you after Christmas has passed, you're in luck! The poinsettias "last until February now," Wayne confides. "The varieties these days are very long-lasting."
Did you know poinsettias bloom in complete darkness? For more poinsettia fun facts, click here .