After selling out, popping up in celebrity posts and trending in the millions under #12ftskeleton, it's clear why the 12-Foot Giant Skeleton with LifeEyes™ was heralded as one of Halloween's most sought-after decorations in 2020. Now it's returning beside 12-Foot Inferno Pumpkin Skeleton with LifeEyes™, new for 2021.  
Revealing all the skeletons in our Halloween closet is Lance Allen, the decorative holiday merchant known for bringing not just one, but two giant skeletons to life. 
Something to know about Lance: he "absolutely loves Halloween." In between creating monstrous products for the masses, he also maps out the design for his own home every October. "My neighbors get really excited to see what I'm going to add next," he says. "The 12-foot skeleton last year had to be their all-time favorite."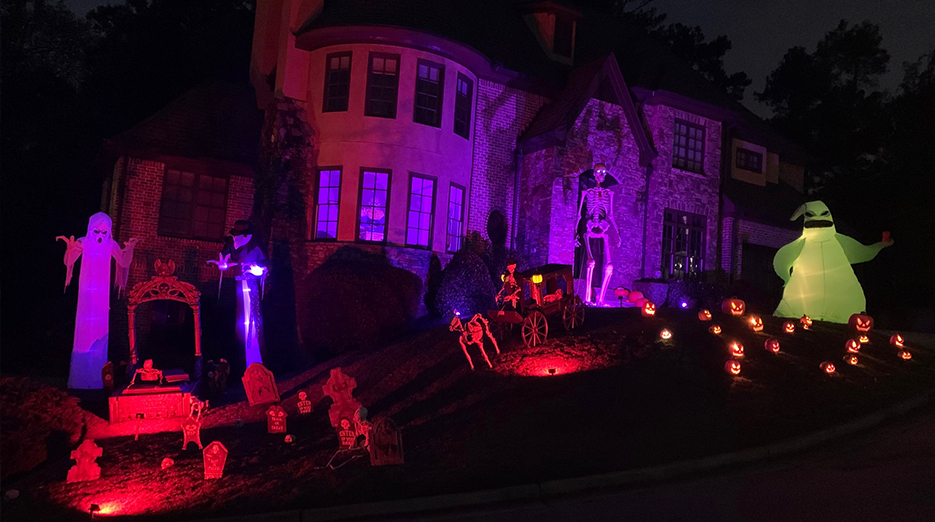 Lance's Haunted House, 2020
Lance and his team first began working on the concept of a giant skeleton in 2019. The inspiration came from a massive skeleton torso they noticed after walking trade show floors and haunted houses. But instead of creating a single décor piece, they wanted to give customers a full-sized, free-standing and completely poseable skeleton. 
"Once we got back to the office, we started to collaborate," says Lance. "Originally, we were going to target 10 feet, but decided to shoot for the stars and design it at 12-foot."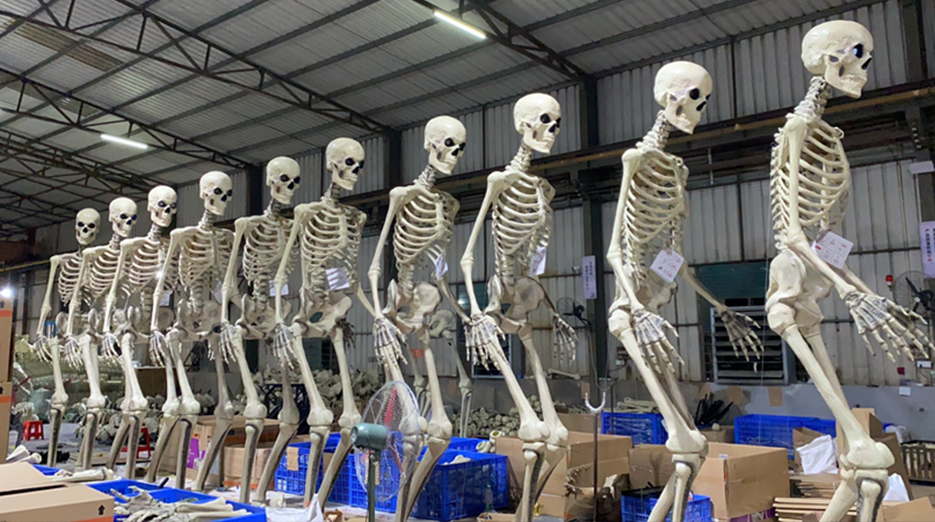 New this season, Lance's team has created a pumpkin skeleton equivalent. "This year's 12-Foot Inferno Pumpkin Skeleton is the king of our Rotten Patch collection, influenced by Midwest farms with a haunted twist." Both skeletons are built with LifeEyes™ technology, an in-house creation that uses LCD screens in animated characters. "What's great about the screens is that we can fully program whatever image or scene we want on them," explains Lance. "That's what gives Skelly his realistic blue eyes."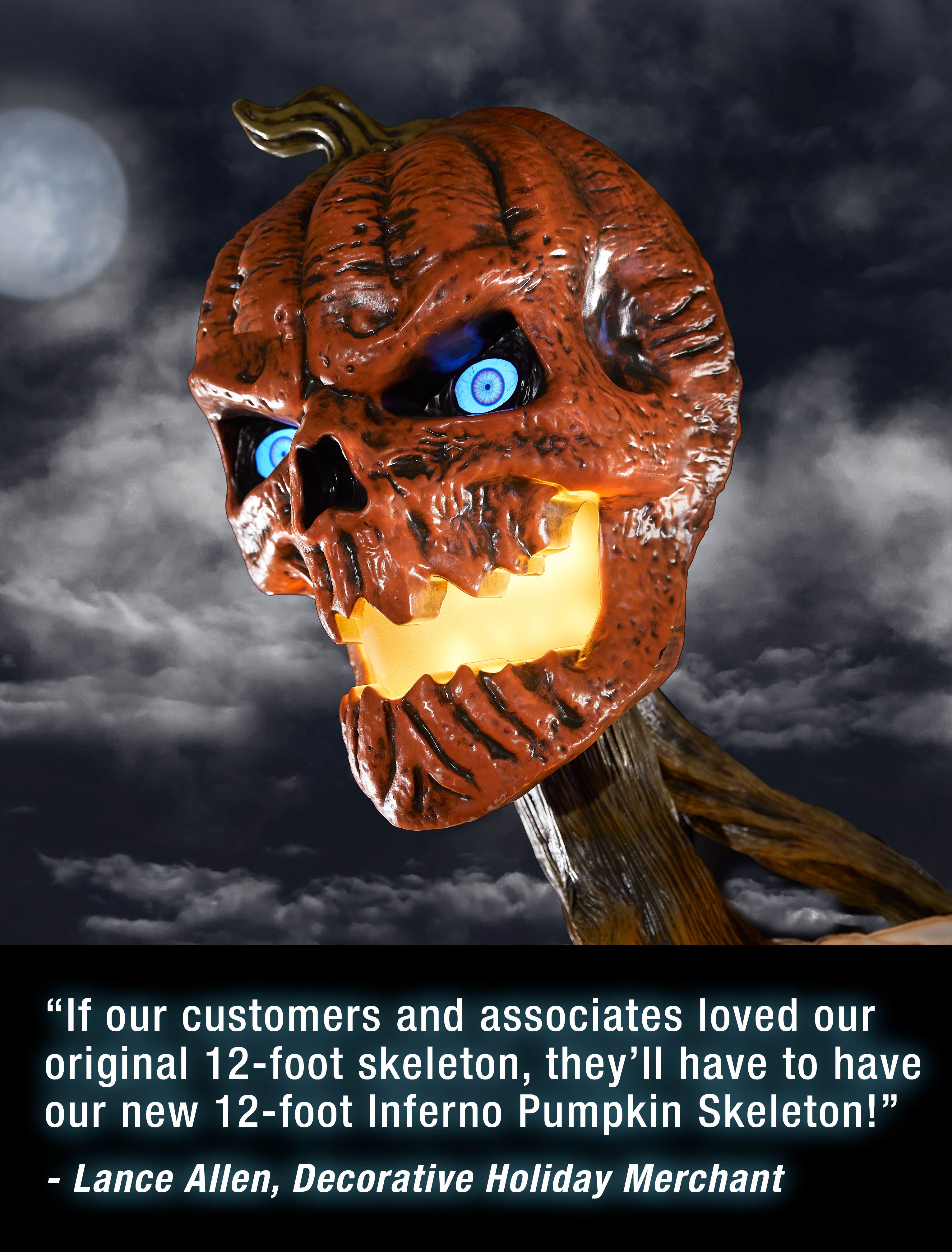 To secure your 12-foot skeleton and anything else you need for Halloween, visit HomeDepot.com beginning July 16 while supplies last. Or, visit your local Home Depot store this September when Halloween products arrive in our aisles.