Army Veteran Odell Witherspoon and his wife Willie Faye have lived in their Charlotte, North Carolina, home since 1973, creating lifelong memories while raising a family. In recent years, the yard has become harder for the couple to maintain, and parts of the home were desperately in need of repairs.
Team Depot, The Home Depot's associate volunteer force, recently partnered with Rebuilding Together of Greater Charlotte (RTGC) to help repair the couple's home and yard. The volunteers tackled several projects around the home, including installing a handrail, replacing bricks on their porches, removing a bathtub to install a new walk-in shower, landscaping the outdoor space and more.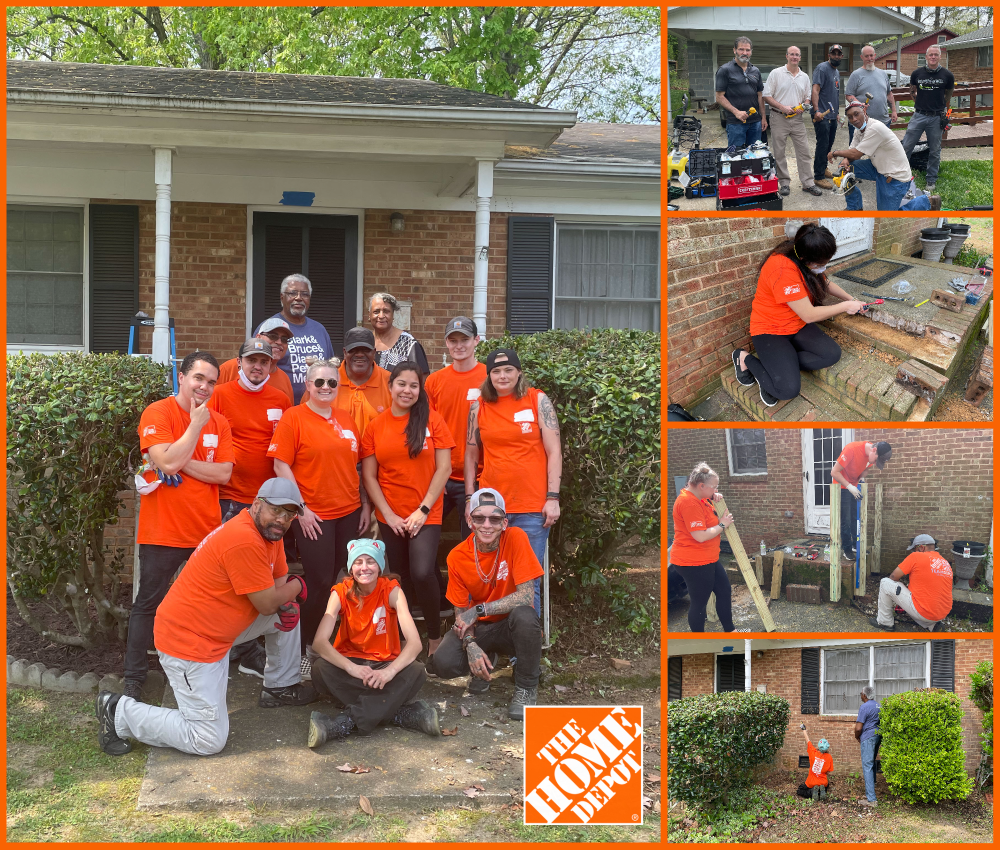 RTGC's mission is to repair homes, revitalize communities and rebuild lives. They connect communities with resources to create healthier, more vibrant neighborhoods. Their vision is to provide safe homes and communities for everyone. 
This year, The Home Depot Foundation is celebrating 30 years of giving back through Team Depot. Since 2011, The Home Depot Foundation has invested $475 million in veteran causes and helped renovate and enhance more than 55,000 veteran homes and facilities.
To learn more about Team Depot and The Foundation's commitment to serving veterans, visit HomeDepotFoundation.org.