In the wake of Hurricane Ian's devastation, more than 150 volunteers from Team Depot, The Home Depot's associate volunteer force, and Team Rubicon provided critical relief to those in need.  
"It was pretty overwhelming to drive into the park and see so many lost homes," says Florida homeowner Cheryl Wuyts. 
The Englewood, Florida, neighborhood, which is home to more than 500 people, was severely damaged during Hurricane Ian. Many homeowners lost everything. Volunteers cleaned out yards and removed debris from the community.  
"It makes my heart so very happy to see all the Home Depot volunteers out here because we could not do this without them," says Cheryl.  

The Home Depot Foundation has committed up to $1 million to help communities recover and rebuild from Hurricane Ian. Through national nonprofit partners, the Foundation supported the distribution of relief supplies and hot meals, provided shelter to those in need and deployed cleanup teams to impacted communities. 
This year, The Home Depot Foundation has committed more than $5.5 million to support disaster response efforts and is working closely with nonprofit partners to identify and support immediate and long-term needs across the area.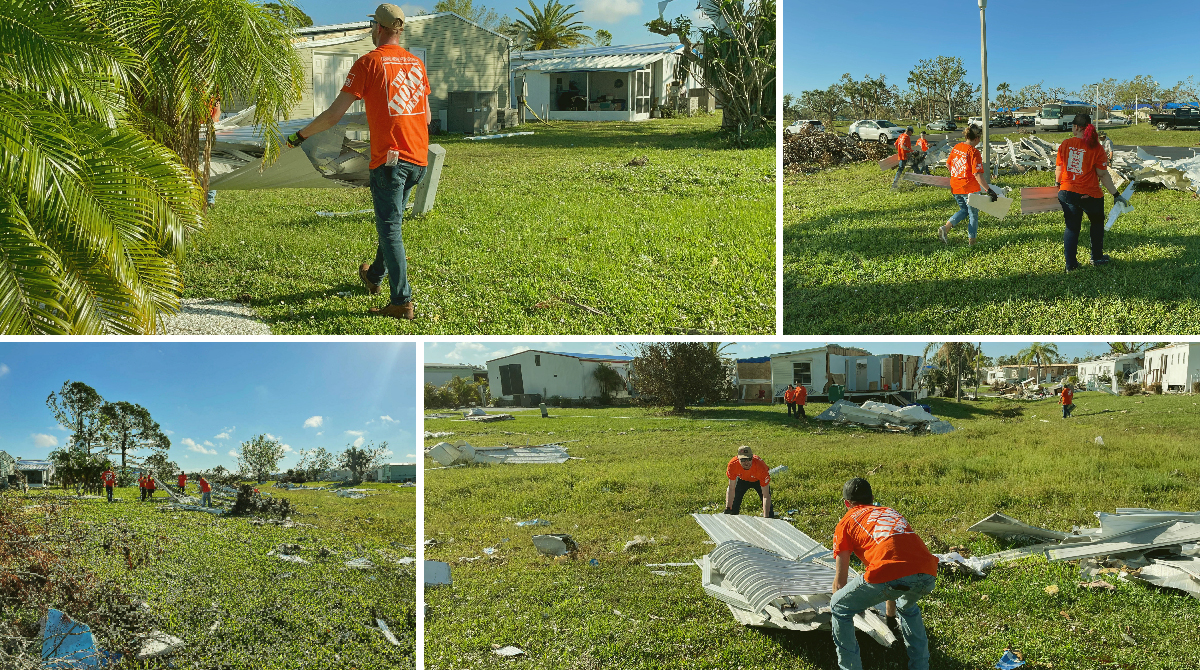 To learn more about how The Home Depot Foundation supports communities impacted by natural disasters, click here.