On Tuesday, Dec. 14, The Home Depot Foundation partnered with local nonprofit Project Homes to donate appliances and perform critical home repairs for the family of a World War II veteran just weeks after his passing. He settled in the Chesterfield, Virginia, home during the 1960s, and his daughter still lives there. 
With the help of Dominion Energy, Project Homes installed a new roof, gutters and insulation. Team Depot, The Home Depot's associate volunteer force, completed various tasks around the home, including painting railings, caulking windows and ceilings, planting bushes and other outdoor beautification projects.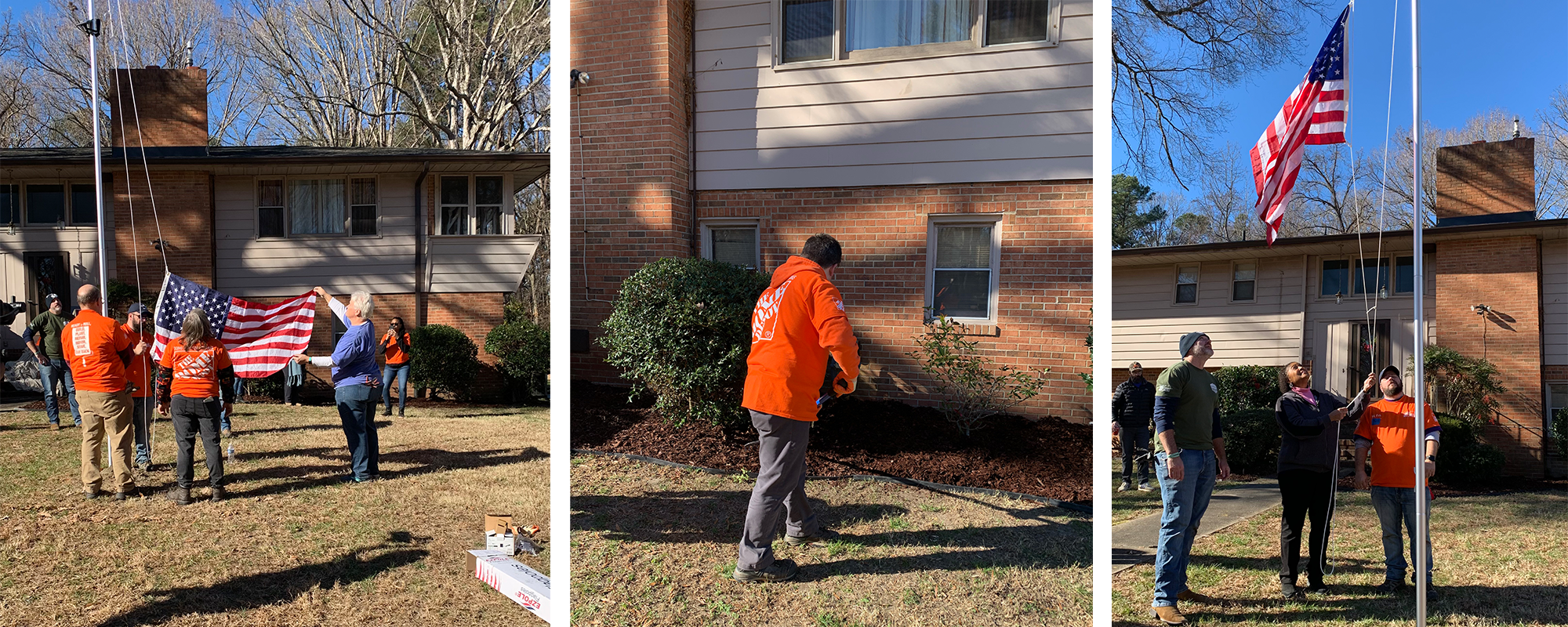 Volunteers also donated a new stove and refrigerator to the family. Together alongside Project Homes, Team Depot completed repairs while following all CDC and government safety guidelines.  
Located in Richmond, Virginia, Project Homes is a nonprofit that takes an all-encompassing approach to housing. They serve low-income individuals and families by making critical home-safety repairs, accessibility modifications and implementing energy conservation measures in the home. 
This home restoration is part of The Home Depot Foundation's annual Operation Surprise campaign. It's a celebration of The Home Depot's commitment to giving back, featuring life-changing surprises for communities and individual recipients. This year's seasonal giving campaign runs from Veterans Day through Dec. 23. 
To learn more about The Home Depot Foundation, visit HomeDepotFoundation.org.