The Home Depot Foundation is shining a light on organizations and leaders they work with who are creating more equitable futures for those in underserved communities. Since 1989, The Home Depot has partnered with Habitat for Humanity to revitalize neighborhoods through affordable homeownership. The first cities to benefit from this partnership were Atlanta, Dallas, Tampa and Miami.  
Lisa Y. Gordon, president and CEO of Atlanta Habitat for Humanity, uses her background in urban development and local government to help create growth opportunities throughout Atlanta.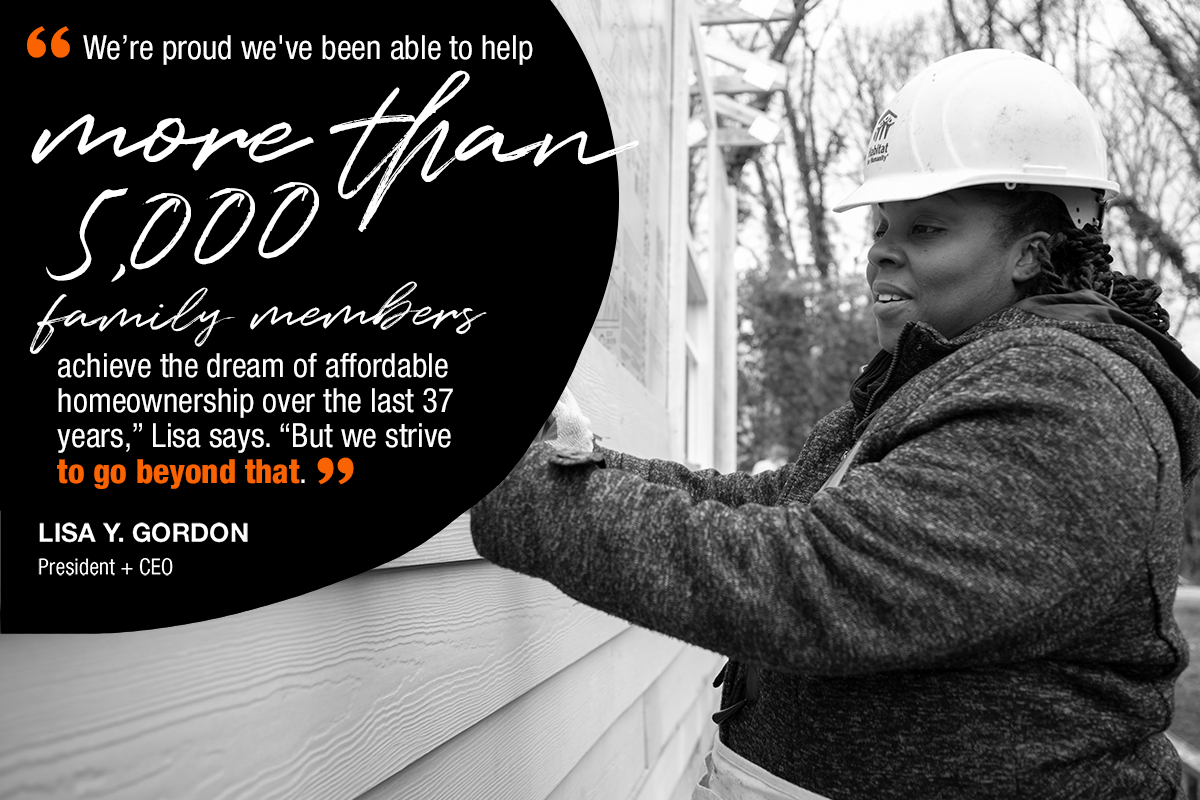 Because homeownership is how most Americans build wealth, Lisa explains why affordable homeownership needs to be part of the conversation about women's history and Black history in our country.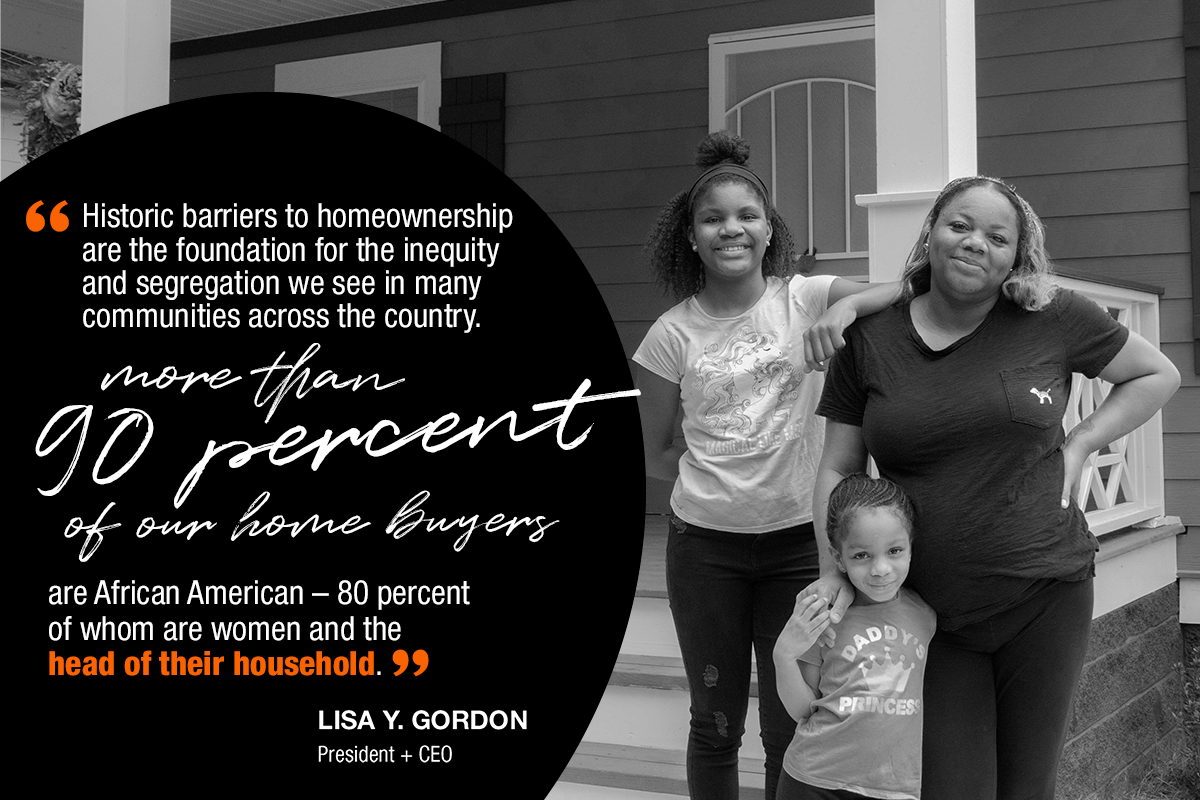 By creating affordable housing, Atlanta Habitat aims to close the wealth gap and build generational wealth in disenfranchised communities, specifically Black women homeowners.  
"The more we bring attention to the issue," Lisa adds, "the closer we get to a more just society." 
To learn more about nonprofit partners The Home Depot Foundation supports, visit /foundation/partnerships.