From game day extravaganzas for Falcons and United fans to every day enjoyment for Atlanta's Westside community, The Home Depot is throwing an unrivaled backyard bash at the new Mercedes-Benz stadium in the company's hometown.
The 13-acre area around the new stadium will be called The Home Depot Backyard and will feature unique arts, entertainment and cultural experiences that will bring together local residents, as well as events honoring veterans and active members of the military.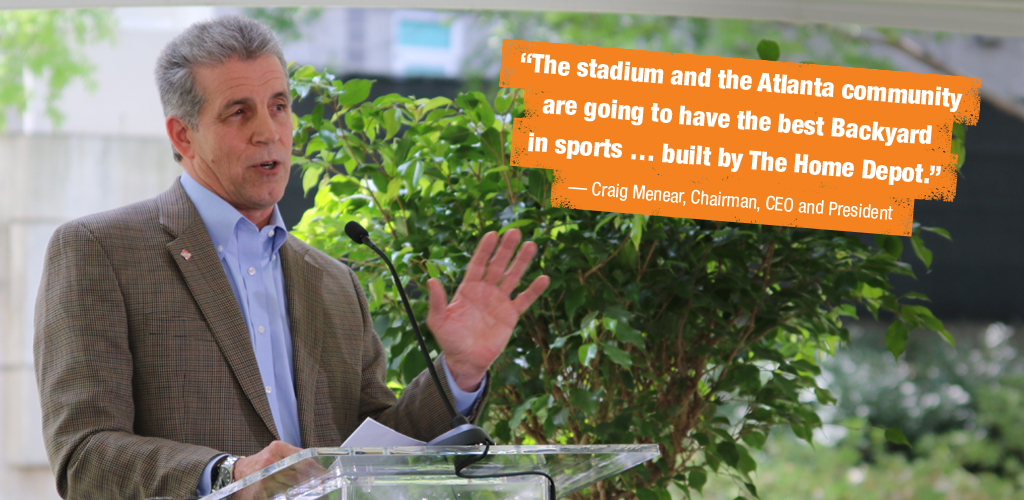 The Backyard plans are part of The Home Depot's long-term commitment to Atlanta's Westside community and the Mercedes-Benz Stadium. The Home Depot Foundation currently partners with a number of local nonprofits including the Atlanta Beltline, Habitat for Humanity and HouseProud that are working to revitalize outdoor spaces and perform critical home repairs with residents living in neighborhoods nearby.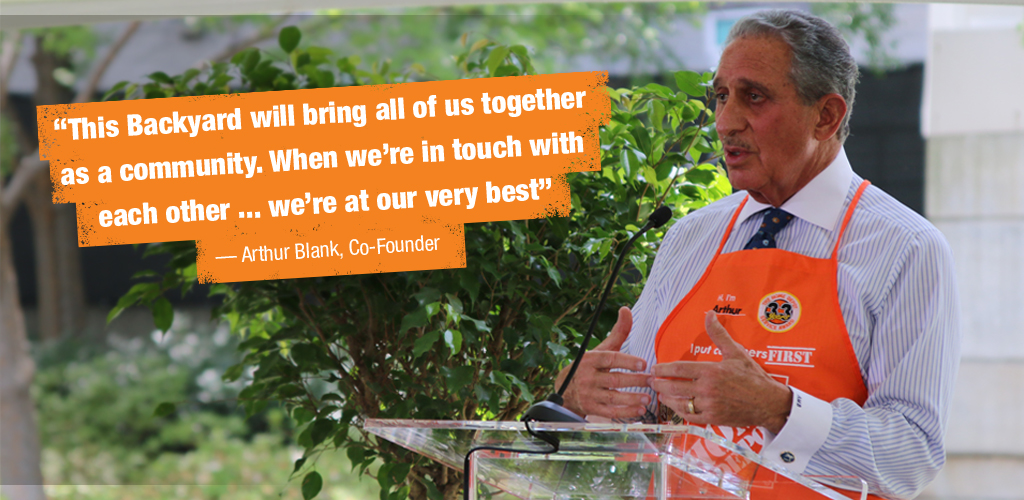 Watch Arthur Blank and Craig Menear talk about The Home Depot Backyard:

Get a sneak peek at the plans: