Nedra Wilson is a military veteran who served eight years in the U.S. Army. She has lived in her New Orleans home for more than 20 years. After Hurricane Katrina, she was forced to renovate the property, and it was damaged again during Hurricane Ida in 2021.  
Living on a fixed income, Nedra doesn't have the resources to complete all the necessary repairs. The Home Depot Foundation recently partnered with Rebuilding Together New Orleans (RTNO) to renovate and upgrade the home for Nedra and her 7-year-old grandchild.  
RTNO installed a new, fortified roof on the home. Team Depot, The Home Depot's associate volunteer force, joined in to help make the property safer and more accessible. Volunteers cleared debris from the property, weatherproofed her deck, removed and replaced the old insulation, and fixed the fence. They also added grab bars and accessibility items and landscaped the yard.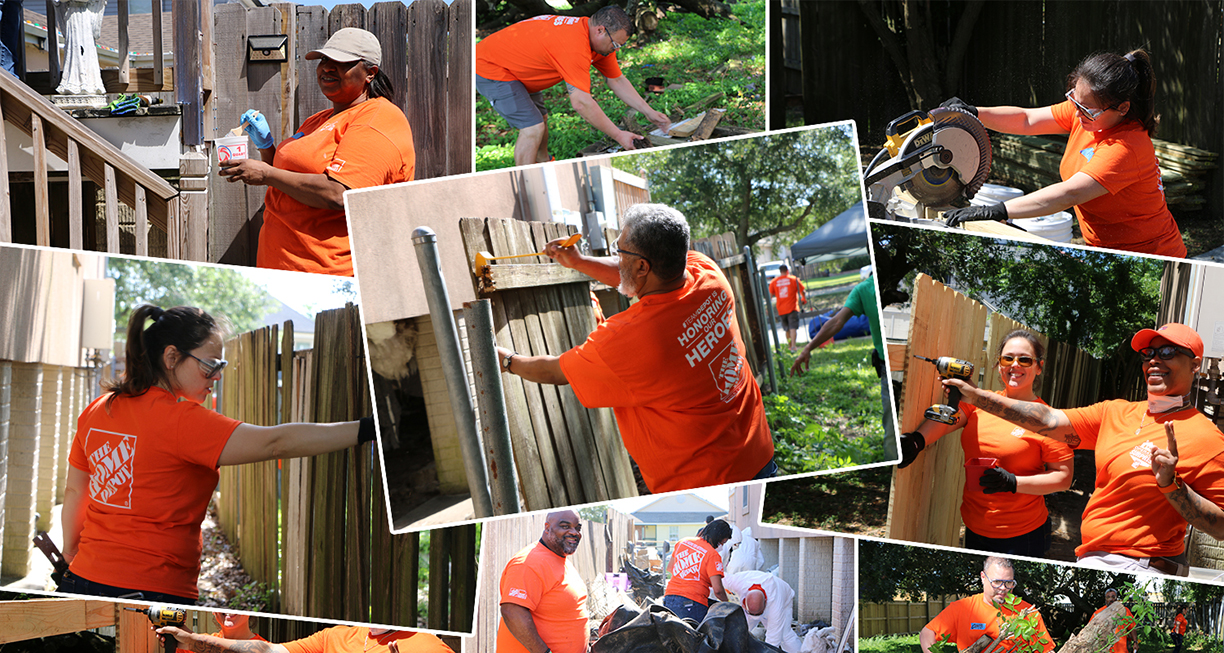 Founded in 1988, RTNO's goal is to improve the quality of life of low-income homeowners, particularly those who are elderly, disabled, veterans or a single head of household with minor children. As The Home Depot Foundation celebrates 30 years of giving back, Team Depot and Rebuilding Together volunteers are partnering to complete community service projects across the country for veteran homeowners like Nedra.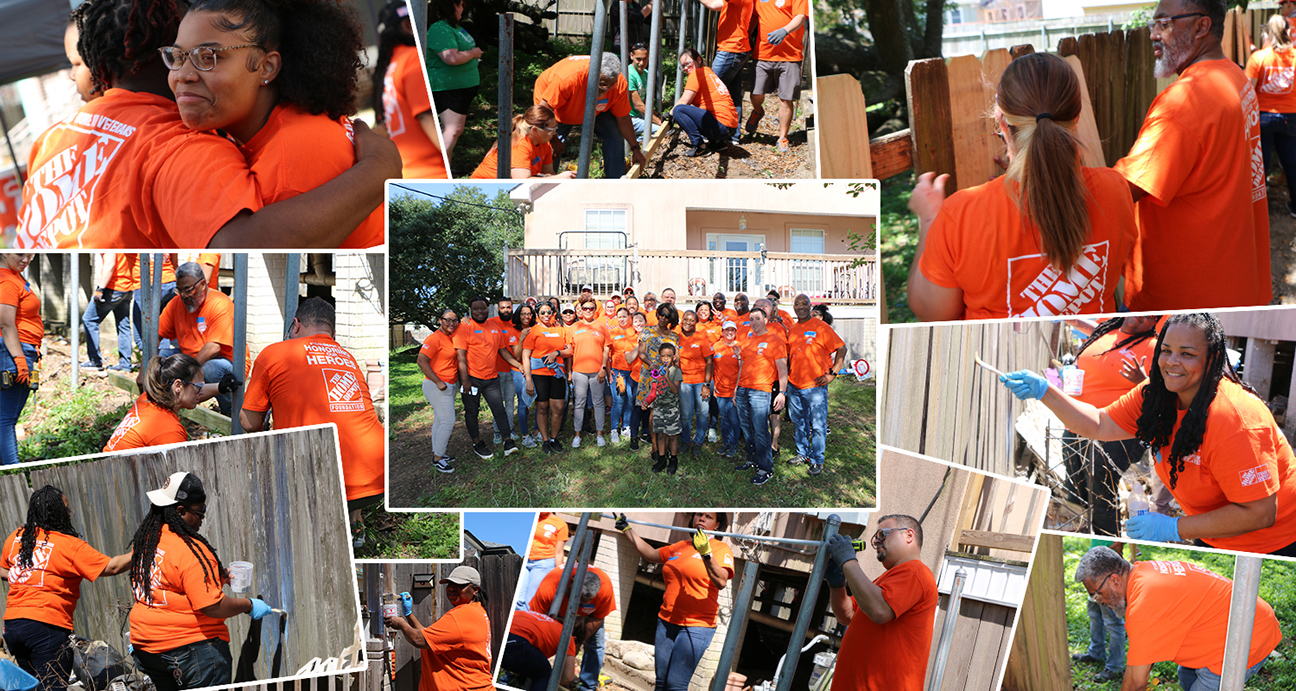 Since 2011, The Home Depot Foundation has invested $475 million in veteran causes and helped renovate and enhance more than 55,000 veteran homes and facilities, ensuring more of our nation's heroes have a safe, comfortable place to call home that fits their individual needs.  
To learn more about Team Depot and The Foundation's commitment to serving veterans, visit HomeDepotFoundation.org.