The Home Depot Foundation is shining a light on Atlanta nonprofit partners that focus on affordable housing, the arts, outdoor spaces and healthcare. Their support creates systemic change, making a more equitable future for those in underserved communities. 
Leonard L. Adams founded Quest Communities in Atlanta in 2001 with a $30,000 investment and a mission to, "provide housing for those whose personal struggles make it difficult for them to remain permanently housed." 
Twenty years later, Quest is a comprehensive community development corporation providing equitable housing, health and social resources for residents of Atlanta's Westside.  
In 2021, Leonard is celebrating the spring opening of the Quest Westside Impact Center. This new community center centralizes social services like housing, job readiness and placement, along with economic inclusion programs specific to the Westside community.  
"The Quest Westside Impact Center is not merely a service center and referral resource for Westside residents," Leonard says. "It's a community engine for transformational change."  
Quest helps residents overcome battles with addiction, mental illness and other chronic health conditions to become more self-sufficient. But to achieve lasting social change, Leonard's bigger goals include giving residents greater control over the economic, social and political systems that impact their lives.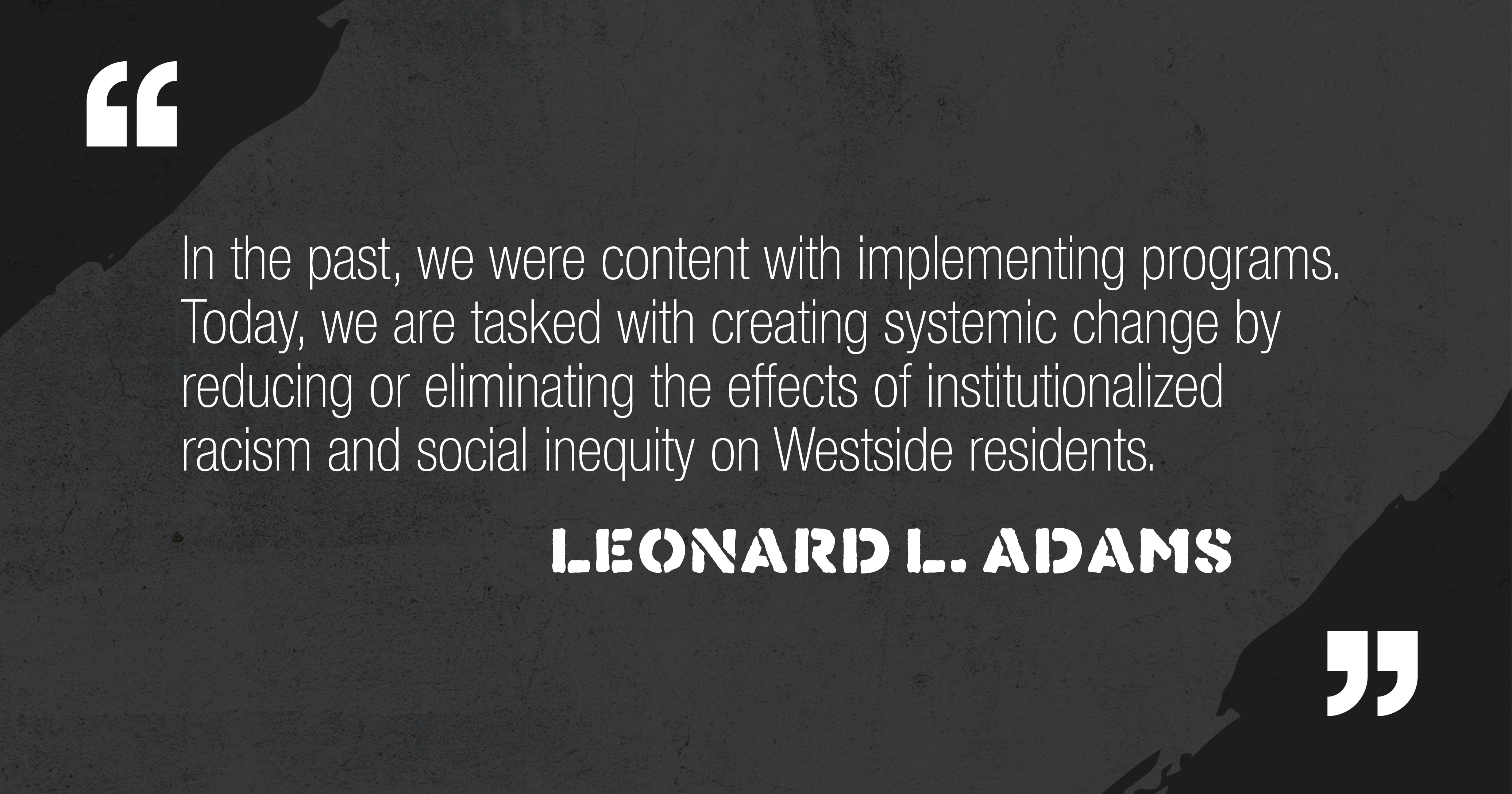 Quest Communities has become even more important as the pandemic continues to exacerbate at-risk housing populations. The Home Depot Foundation has invested more than $2,250,000 in Quest Communities since 2010 and is honored to partner with them in their ongoing work in affordable housing. Together, both organizations have responded by pouring their efforts into protecting the homeless, low-income and marginally housed residents of Atlanta's Westside.  
To learn more about Quest's story, visit QuestCommunities.org.