Months after Hurricane Maria ravaged the Caribbean, communities are still reeling from the devastation caused by the category 5 storm. The Home Depot continues to help communities affected and provide critical items needed today.
Hurricane Maria left widespread power failure, telecommunication failures and fuel shortages. Initial Home Depot shipments to the Caribbean contained critical necessities like batteries, flashlights, tarps, chainsaws and inflatable beds. Today, power generators and bottled water are highest in demand.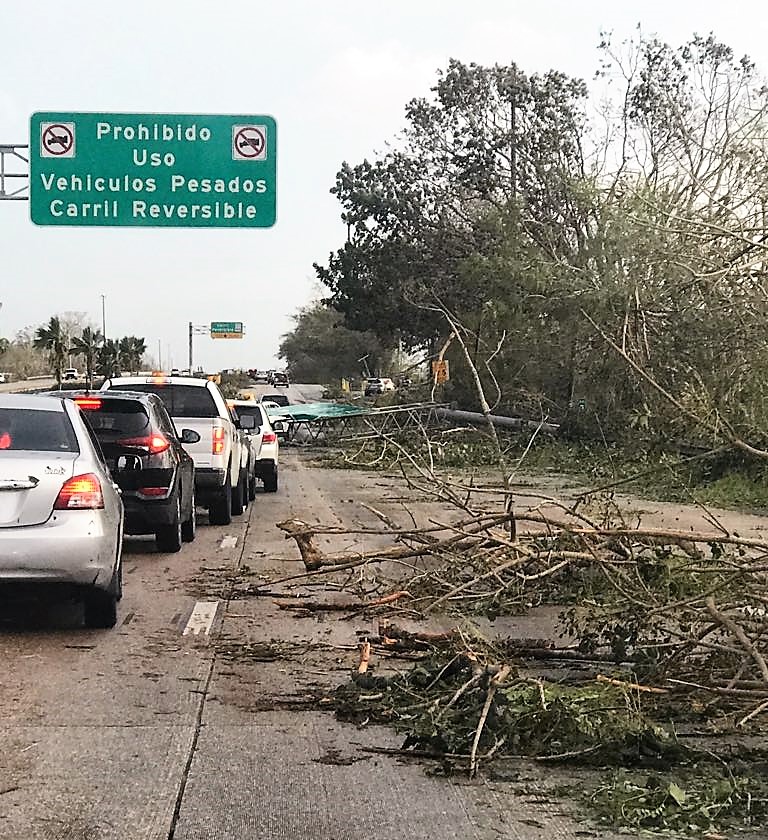 "We're still running at an incredibly high volume, as if the hurricanes just happened," explains Marianna Kinnee, senior manager of The Home Depot's offshore supply chain. "The people in these communities will be rebuilding for a long time."
In an effort that began with $500,000 commitment pledged by The Home Depot Foundation, The Home Depot has shipped more than 2,500 containers to Puerto Rico and more than 1,300 more to the US Virgin Islands to date – and there's no sign of slowing any time soon.
"While the more populated areas of Puerto Rico have intermittent power, many rural areas are still without any power," says Kinnee. "The hurricane crisis response has moved from food, water and housing for our associates to actually helping rebuild their communities. A lot of people are still living day-to-day without power or even clean water."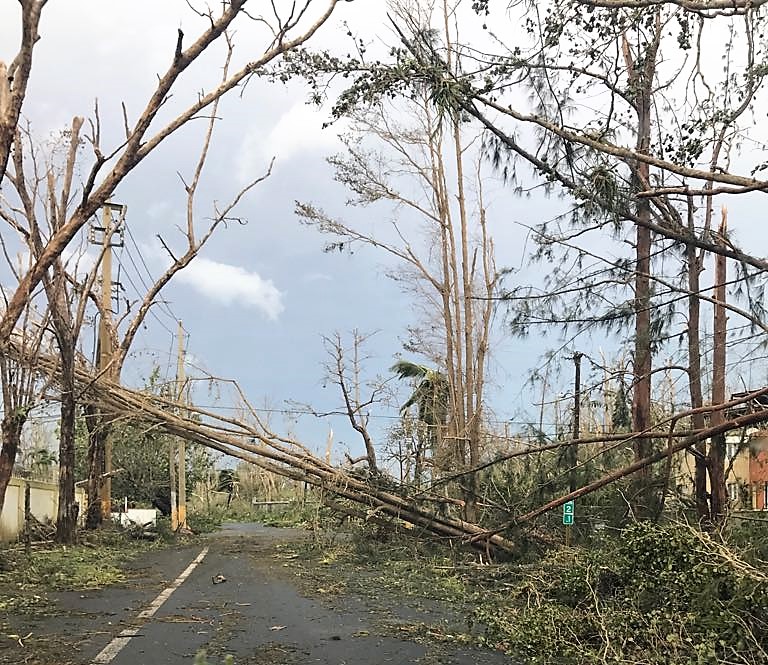 The Home Depot's distribution network has quickly adapted to meet the needs. Kinnee's team worked in the command center to beef up stockpiles of emergency supplies from three to five distribution center locations. They increased staffing to run distribution center receiving and shipping in two shifts, seven days a week.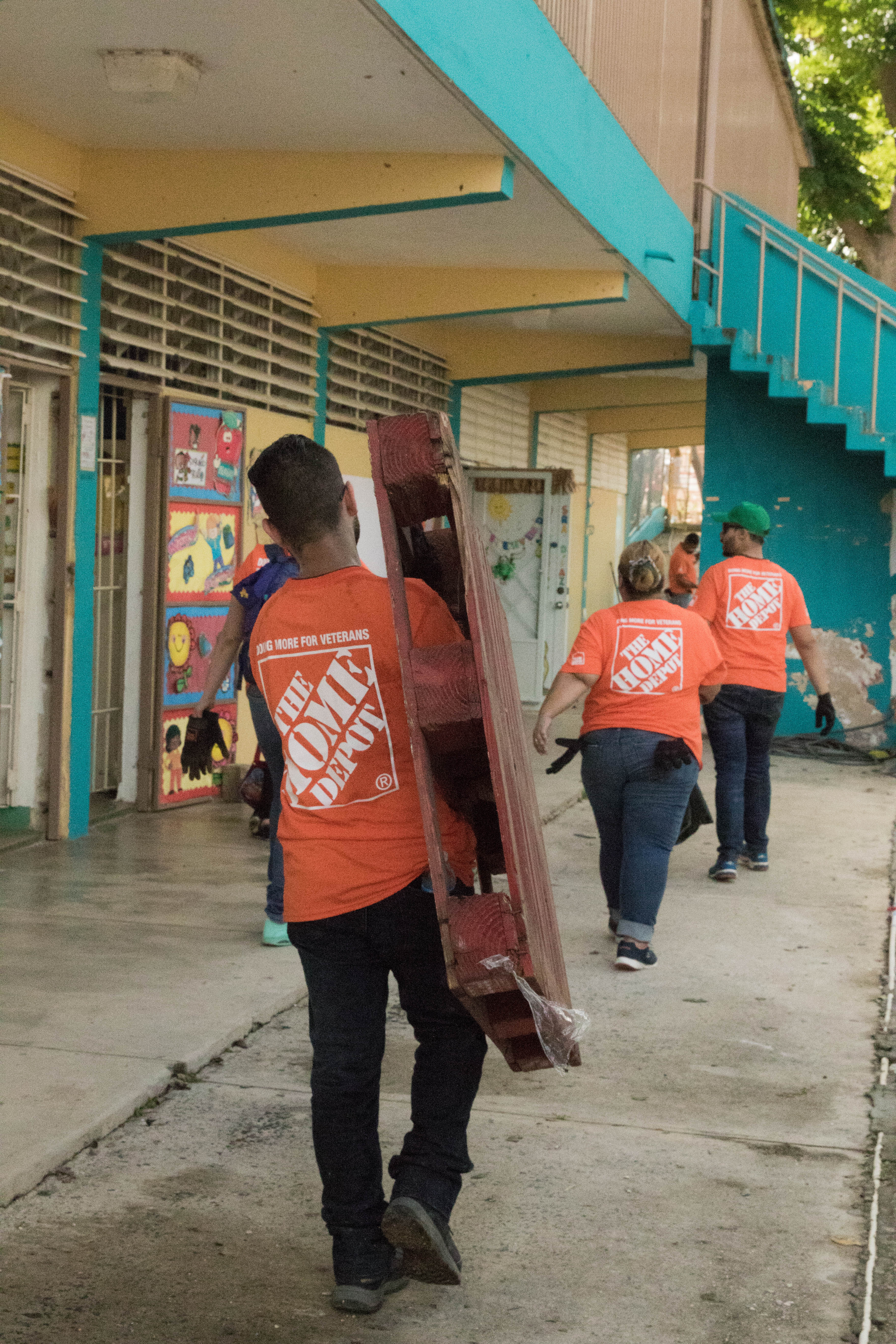 The Home Depot also tapped into an incredible network of vendors, suppliers and partners who provided immediate support. According to Jorge Jimenez, a 25-year veteran of The Home Depot and general manager at the Jacksonville specialty distribution center, two competing carriers joined forces with a third to deliver water and satellite phones to the stores. Another partner shared their fuel trucks to allow The Home Depot to run power generators in the stores.
"The Home Depot teams did an excellent job getting out-of-the-box resources to help us," says Jimenez.
These generators did more than power the stores. At a local hospital in Caguas, Puerto Rico, a donated generator from Store 6403 was used to power a breathing machine. In Bayamon, Puerto Rico, a donated generator helped to regulate the temperature for medicine of associate Alberto Esquilin Garcia's father, who was battling cancer.
"In the middle of chaos, they took the time to find my [family] a generator," recalls Alberto.
Additional relief efforts also included assistance from both The Homer Fund, which provided hurricane-related aid to more than 2,400 associates Puerto Rico alone, and Team Depot, which orchestrated armies of volunteers to rebuild key areas of the community like elementary schools.
Since power and telecommunications were re-established in some areas of the Caribbean, Kinnee, Jimenez and their teams have continued working nonstop to keep product and supplies flowing to Caribbean stores at the fastest rate possible. In fact, The Home Depot was one of the first retailers to resume deliveries to the islands and to get stores back up and running for associates and their communities.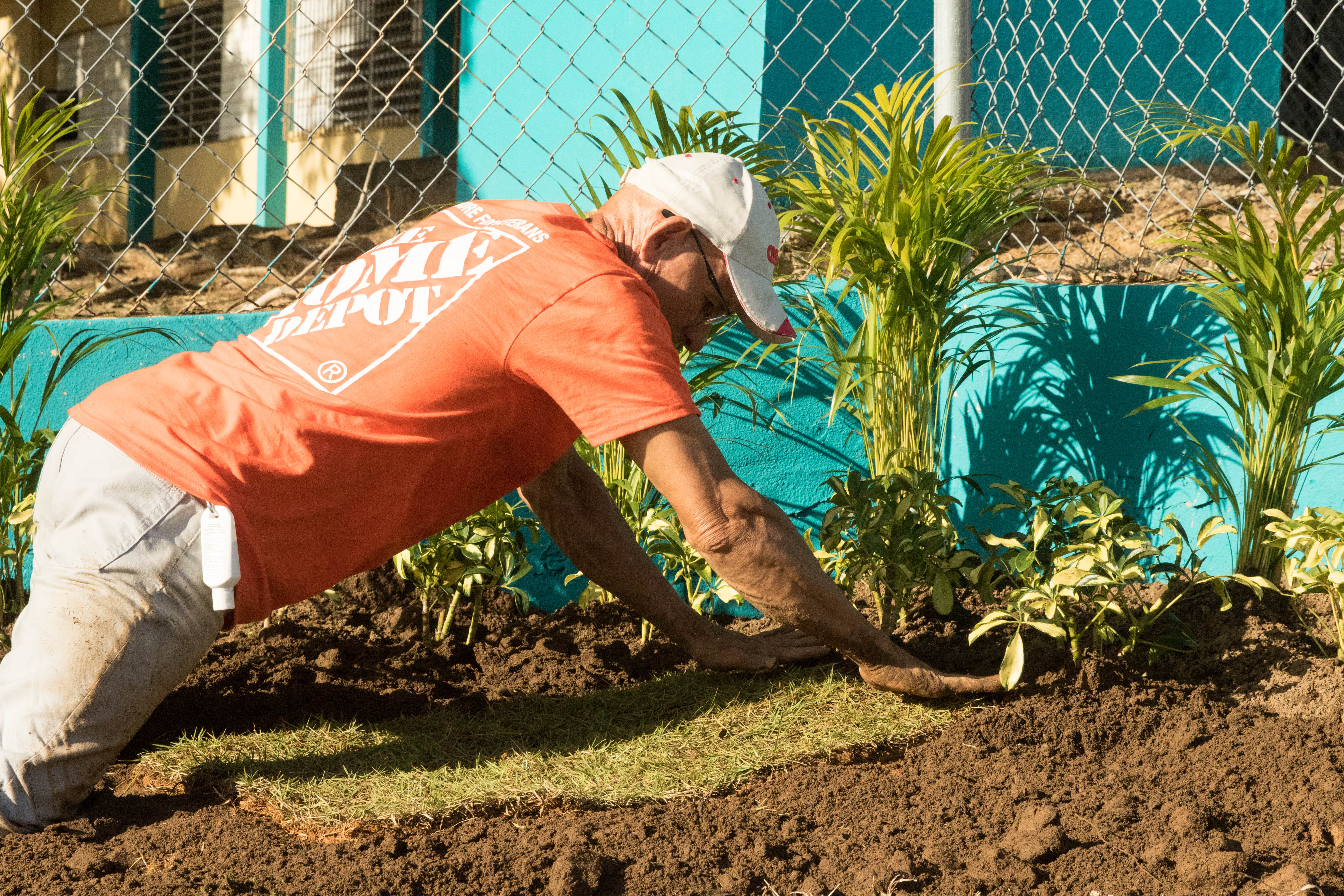 "Having tenured associates like Jorge and others on the team means lots of contacts and deep trust," reflects Kinnee. "One of our core values is building strong relationships, and because we invested time over the years to do just that, we were able to live up to another of our core values: taking care of people."