When Sheila Concepcion was just 21, she left everything she knew in the Philippines and migrated to the United States with her dad. Sheila's dad returned to the Philippines soon after, so finding a job and planting roots became her top priority. She accepted a role as a cashier at a Home Depot store in Jersey City, New Jersey, and began the next chapter of her life in a new country.
Being a cashier in a bustling home improvement store came with some difficulties at first. "I was nervous because I didn't know anything about U.S. money yet," Sheila recalls. "I had to sit myself down in a room and learn by separating coins in a jar one by one."
Over the past 25 years, Sheila's knowledge of the business has grown, and she's worked in many different departments in the store – from bookkeeping associate to operations assistant manager to her current role as store manager.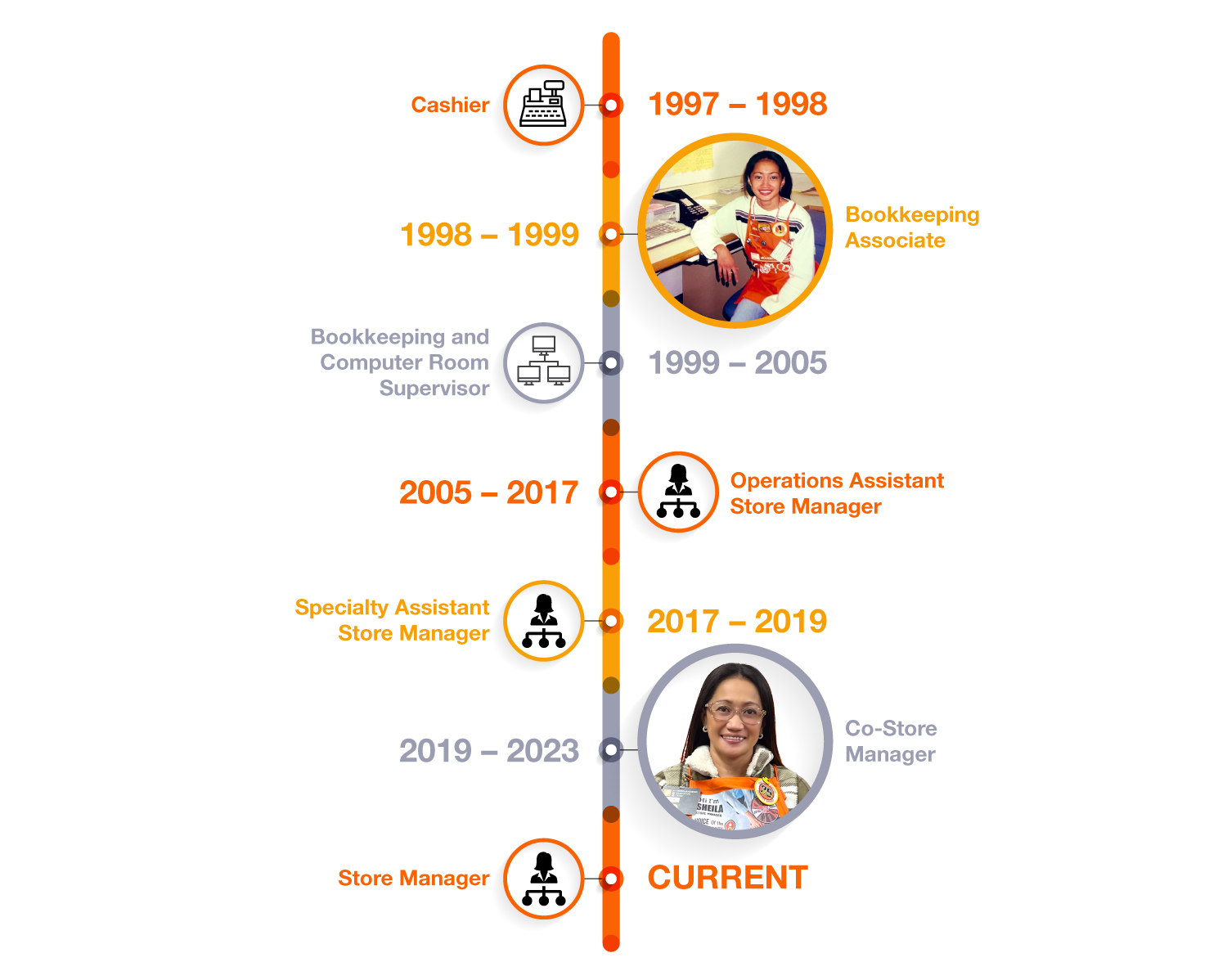 Sheila's favorite part of her current role is the impact she can make on customers, associates and local communities. "It feels good to go home knowing that I played a part in helping our customers solve their home improvement problems, while providing associates with knowledge and support," she says. Sheila also enjoys volunteering with Team Depot, the company's associate volunteer force, and she loves the sense of pride she feels after helping meaningful organizations.  
Each May, during Asian American and Pacific Islander Heritage Month, Sheila takes an intentional moment to celebrate and reflect on her heritage. "I was born in the Philippines and lived there until I was 21, so I identify strongly with my Filipino roots," she says. "My heritage has shaped me to be who I am today, which is hardworking, motivated, family-oriented and dedicated to building strong relationships with the people around me. I'll never forget what my dad taught me: that please and thank you are the magic words."   
Interested in a career at The Home Depot? Visit www.careers.homedepot.com.