Ferdi Mongo is the definition of starting with little to nothing and working your way up. Although he was born into Cameroonian royalty, his family was poor. He traveled to America at 24 years old with less than five dollars to his name, embarking on a life-changing journey.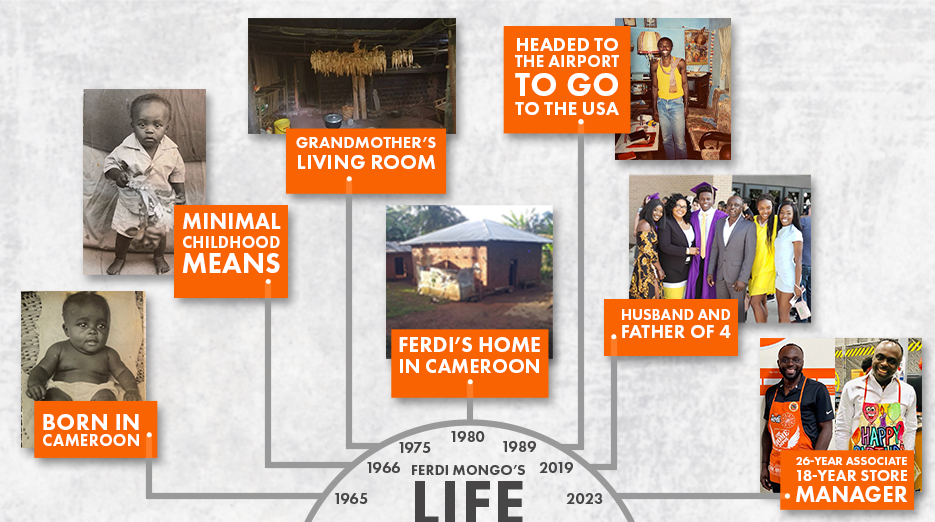 Ferdi, a husband and father of four, has held roles in every department, working his way up the management ladder. Ferdi went on to pay for his siblings' college education. He also brought his family over to the U.S. to become citizens.

His career advice is to give it 110%, be authentic and most importantly, be true to yourself. Here's a look into his 26-year career at The Home Depot.
Interested in a career at The Home Depot? Visit www.careers.homedepot.com.