Alexis Strom is known as Lexi around The Home Depot store in Holly Springs, Georgia, where she works as a Special Services Associate at the Service Desk. For her, one of the best parts of the job is the fast-paced atmosphere – something she's all too familiar with as a mother and U.S. Air Force military spouse.  
"I'm a never-write-anything-down-in-pen kind of person. Everything can change a million and one times before it actually happens," says Lexi. "I tend to do well when it comes to stressful situations and manage things well under pressure."  

When she was looking for a job back in 2014, Lexi needed a role that could work with all the unique challenges the military might bring. "The flexible hours attracted me to The Home Depot. In fact, my husband referred me. He was a former Home Depot associate before joining the military."  
Six years into her Home Depot career, the pandemic put that flexibility to the test.  
"My husband was deployed at the beginning of 2020, right before the pandemic. My 4-year-old's school closed, and childcare was hard to find," says Lexi. "My store helped me tremendously. They worked with me on a reduced schedule, especially when it came time for my husband to return home after an already extended deployment."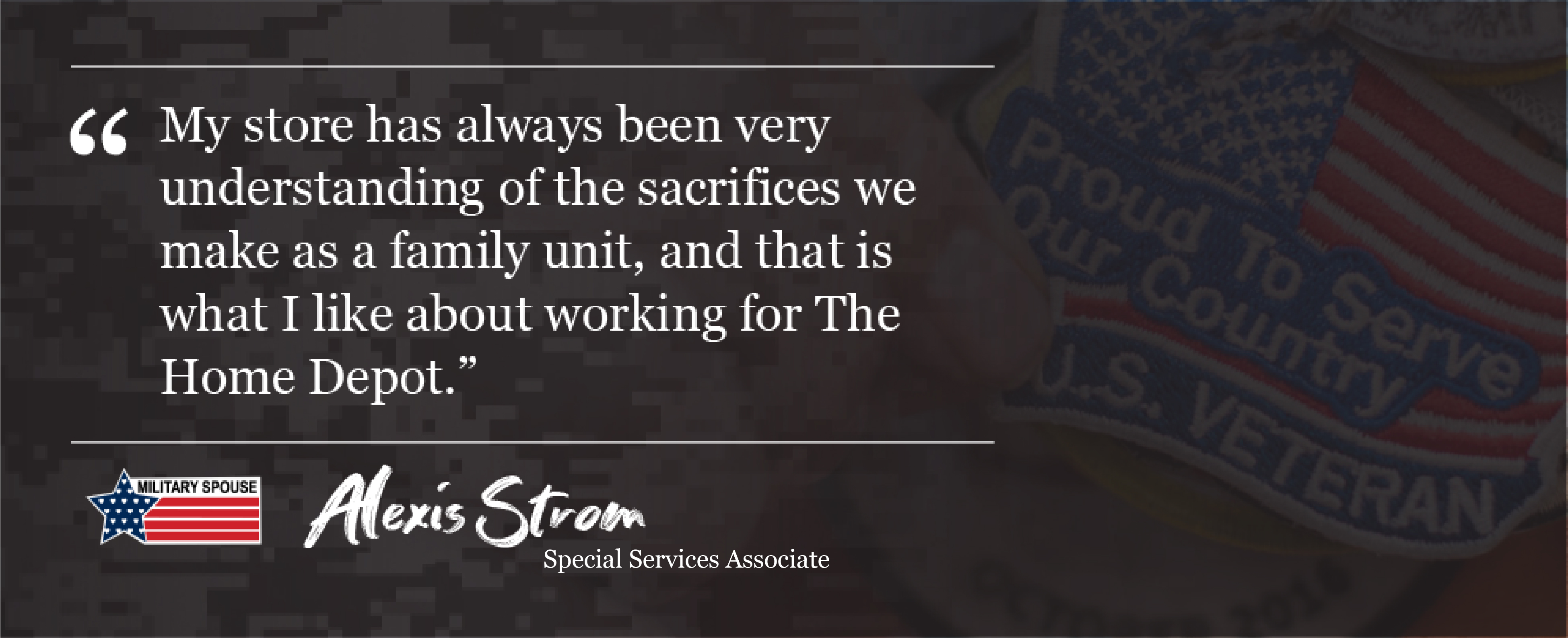 Besides working with her schedule, Lexi sees how the company values veterans and other military members. "Giving back is a major part of what The Home Depot does for the community, especially when it comes to helping veterans," says Lexi. "Nothing is permanent, and I love that Home Depot is willing to work with military veterans, as well as the spouses of service members."  
Inside her own store, she says it's the opportunities available to her and her coworkers that she enjoys most. "There's a wide opportunity for growth and development," says Lexi. "There's room to grow, so don't be afraid to step out of your own comfort zone."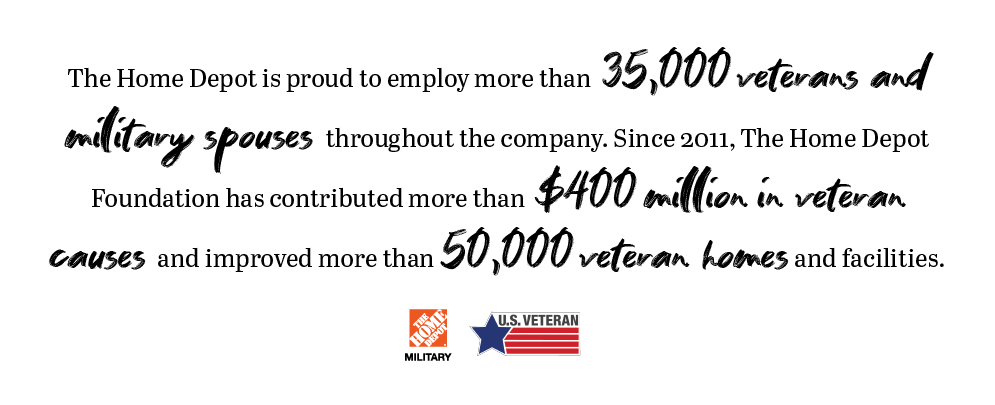 If you're a veteran looking for career opportunities at The Home Depot, visit www.careers.homedepot.com/military.