Jessica Murchison is many things: U.S. Navy veteran, military spouse and mother. She's also a Home Depot associate who began as a part-time cashier four years ago in Poway, California. Today, she works at our store in South Annapolis, Maryland, as the night replenishment manager.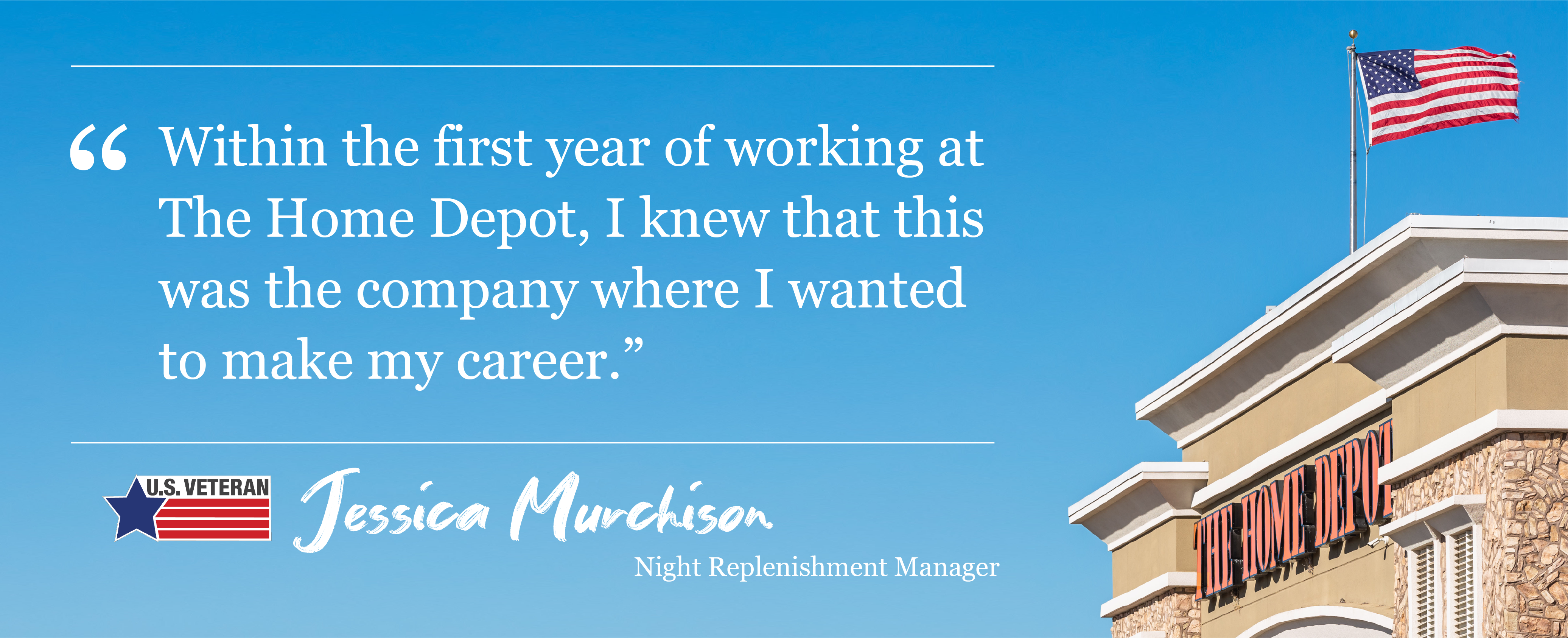 As a Navy veteran, Jessica no longer worries about military relocation orders for herself. Her husband, however, is an active-duty military member who could receive orders any day. "Being a military spouse is a hard life, especially not knowing where you're going to be living in the next three to five years," she says. "Moving across country is a very stressful process. Not knowing whether I have a job when I get there is just another stressor."   
The Home Depot's military spouse transfer program helps by providing a guaranteed job transfer for hourly associates impacted by a military-ordered move. "In California, my husband received orders that we were moving in a couple of months," she recalls. "When I told my store manager, he was nothing but supportive." 
For Jessica, the store environment created at The Home Depot makes that move easier. "I love that when someone – like myself – is just hired, the whole store welcomes them into the family." The company values are another added benefit. "When I was in the U.S. Navy, our core values were honor, courage and commitment," she says. "When I came to work for Home Depot, I felt that the words were different, but the goals were still the same."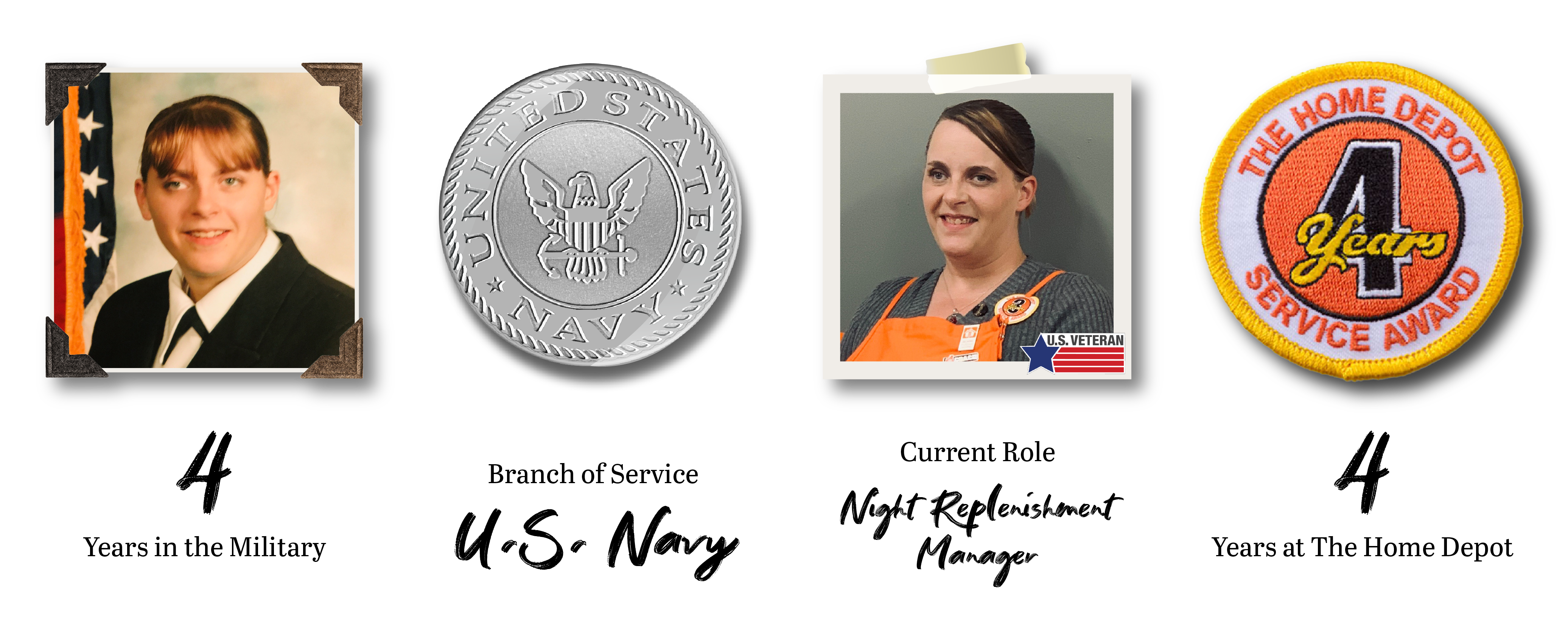 Jessica has advice for others who are trying to balance a Home Depot career and military home life. "The number one tip that I could give anybody is to be flexible," she says. "And don't be afraid to ask for help. My managers have been supportive in working with my schedule during times that my husband is on overnight duty, or out of the country for long periods of time."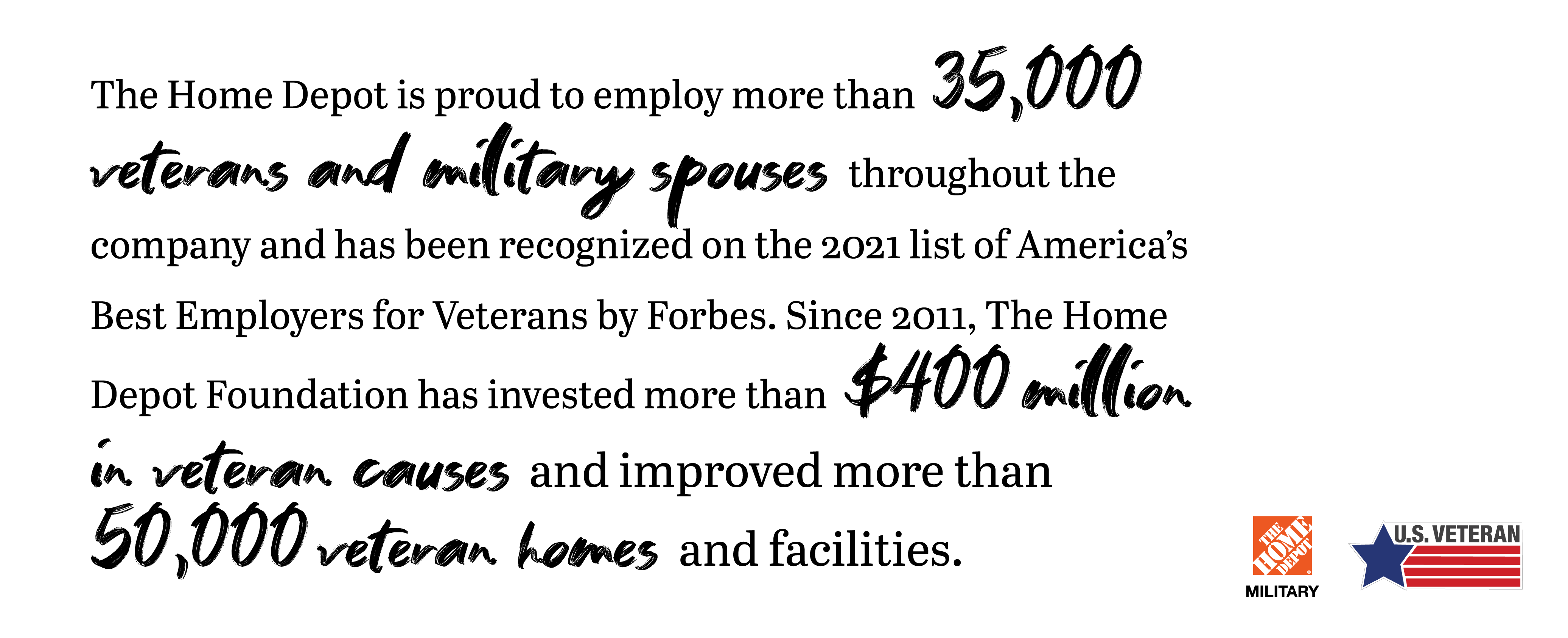 To learn more about our veteran initiatives, please visit HomeDepotFoundation.org. If you're a veteran looking for career opportunities at Home Depot, visit www.careers.homedepot.com/military.