When Melissa Coronado was 19, her goal was to build a career in the criminal justice field. After realizing that it wasn't an ideal fit, she searched for a career where she could help people, be financially stable and be a part of a big company. She took a role at The Home Depot as a phone operator in Anaheim, California. To Melissa's surprise, she's still proudly wearing an orange apron 31 years later.
"I came to Home Depot looking for a job and not a career," she says. "Little did I know that I would find everything I wanted here."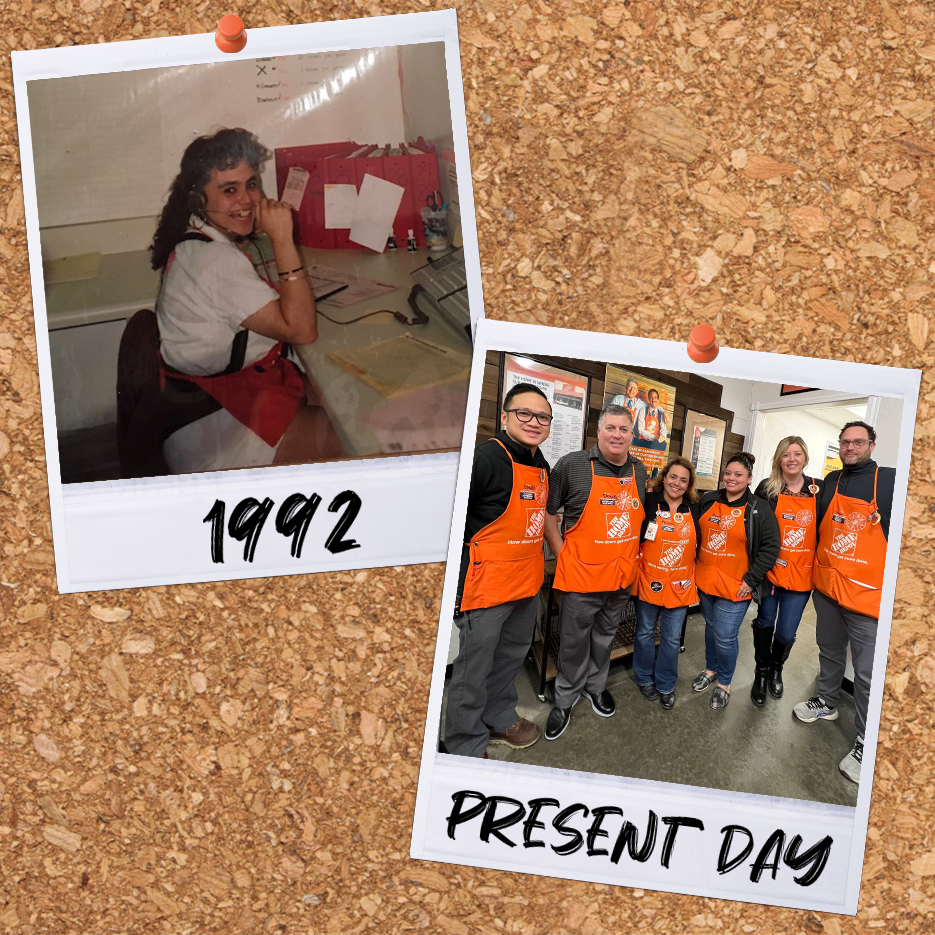 Today, Melissa is a store manager in Orange, California. Throughout her career, she's taken roles in various parts of the store to expand her expertise. She has worked as a bookkeeper, associate support department supervisor, merchandising department head and assistant store manager.
Another special part of Melissa's story is that she is a proud military spouse. During her husband's career, The Home Depot ensured Melissa had a position wherever the Navy took them. They've been stationed in many places, from Washington State to Hawaii.
Melissa isn't the only one celebrating a big career milestone. "My husband joined The Home Depot team after 20 years of military service," she says. "He recently celebrated his 10-year anniversary with this great company."
For Melissa, the company's culture and benefits are a big reason why she has chosen to build a career here. "The Home Depot has supported me in every aspect of my life," she says. "They've been there every step of the way through career moves, purchasing my first home at 28, getting my bachelor's degree with the help of the company's tuition reimbursement program, to relocation orders from the military."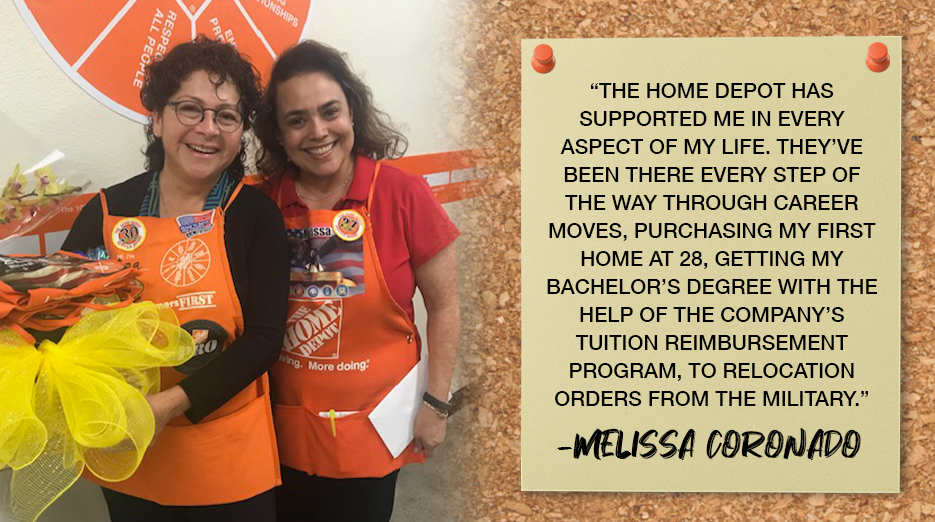 Mentors have played an important role in Melissa's professional development over the years. As a leader in her store, she strives to pay it forward. "I had one mentor that invested in me and changed the course of my life. As leaders, it's our mission to find the 'diamonds in the rough' and help bring them to their full potential."
Interested in a career at The Home Depot? Visit www.careers.homedepot.com.