Kimberly DeJesso was recruited by the U.S. Air Force after receiving a certification in automotive science from Somerset County Vocational and Technical Institute in New Jersey. One month before she was set to leave for basic military training, Kimberly broke her left wrist and needed surgery. The injury shattered Kimberly's hope of pursuing a military career and left her questioning her next move at the age of 18.
"With a wrist cast on, my father told me that I needed to get a job, because he wasn't paying my way in life," says Kimberly. "He told me that The Home Depot in South Plainfield, New Jersey, was hiring, and that I should go apply."
Kimberly joined the company in 1998 working in her store's paint department. From there, she continued to grow her career, holding titles of increasing responsibility like Pro account representative and national account manager. Today, she's the regional Pro sales manager for the New York metro region. In this role, she's responsible for leading and supporting a team of Pro account representatives with the goal of driving outside sales and profitability growth.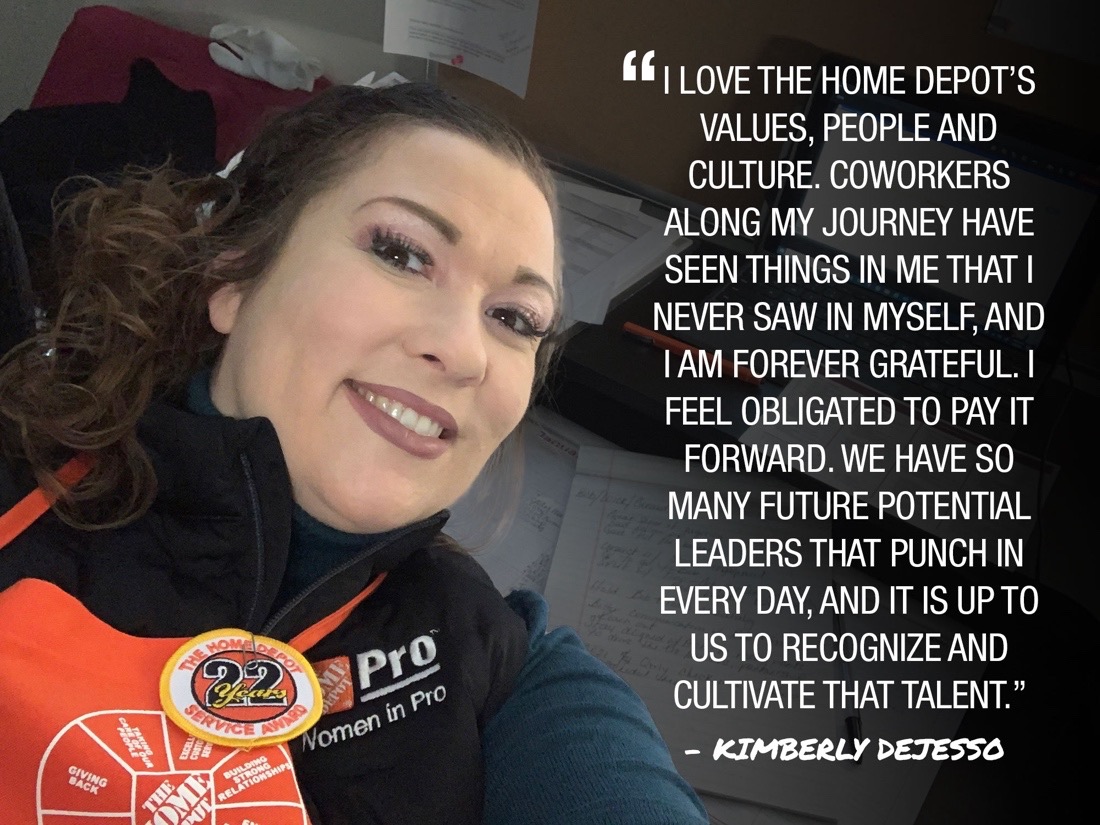 Kimberly credits her success to the many mentors she's had in both her personal life and her career. She denotes one of the biggest influences as her father, who sadly passed away from brain cancer when she was 25 years old.
"My father taught me so much about work ethic and life," Kimberly explains. "He was up at 4 a.m. every day, and I cannot remember a single day where he didn't go to work. Although he never got to see all my life's accomplishments or meet my son, I know he would be so proud."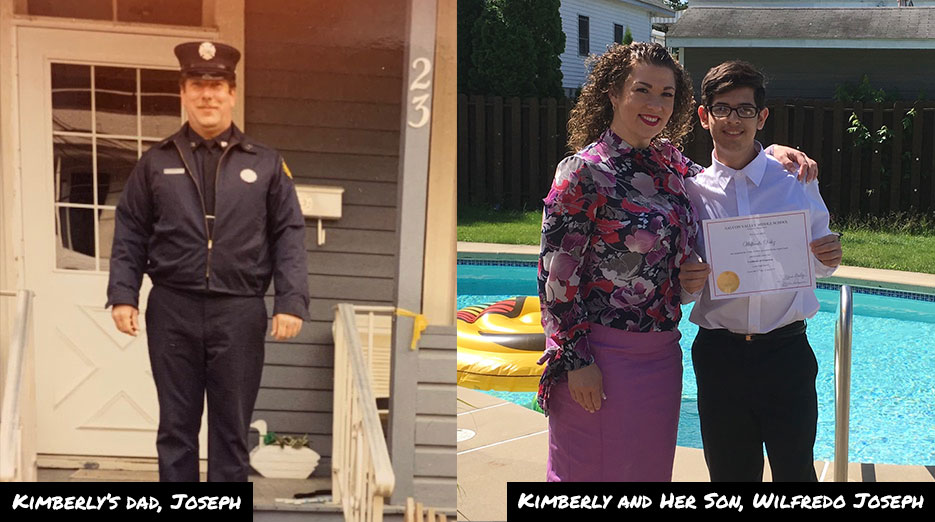 Another key influence in Kimberly's Home Depot career is regional vice president of the New York metro region, Ro Rodriguez. They've worked together for several years supporting two different regions.
"Ro has shown me what a great leader looks like," says Kimberly. "When the COVID-19 pandemic hit, Ro was the backbone of our region. She stayed strong as our leader and taught me how to persevere through adversity."
Ro credits Kimberly as an integral part of their team's success. "Kimberly's positive attitude and willingness to always step up does not go unnoticed," says Ro. "She sees every new challenge as a learning opportunity. I'm so proud of her accomplishments and excited to see her continue to develop and grow."
Interested in a career at The Home Depot? The company is hiring more than 100,000 associates for the spring. To learn more about our accelerated hiring process, visit careers.homedepot.com.