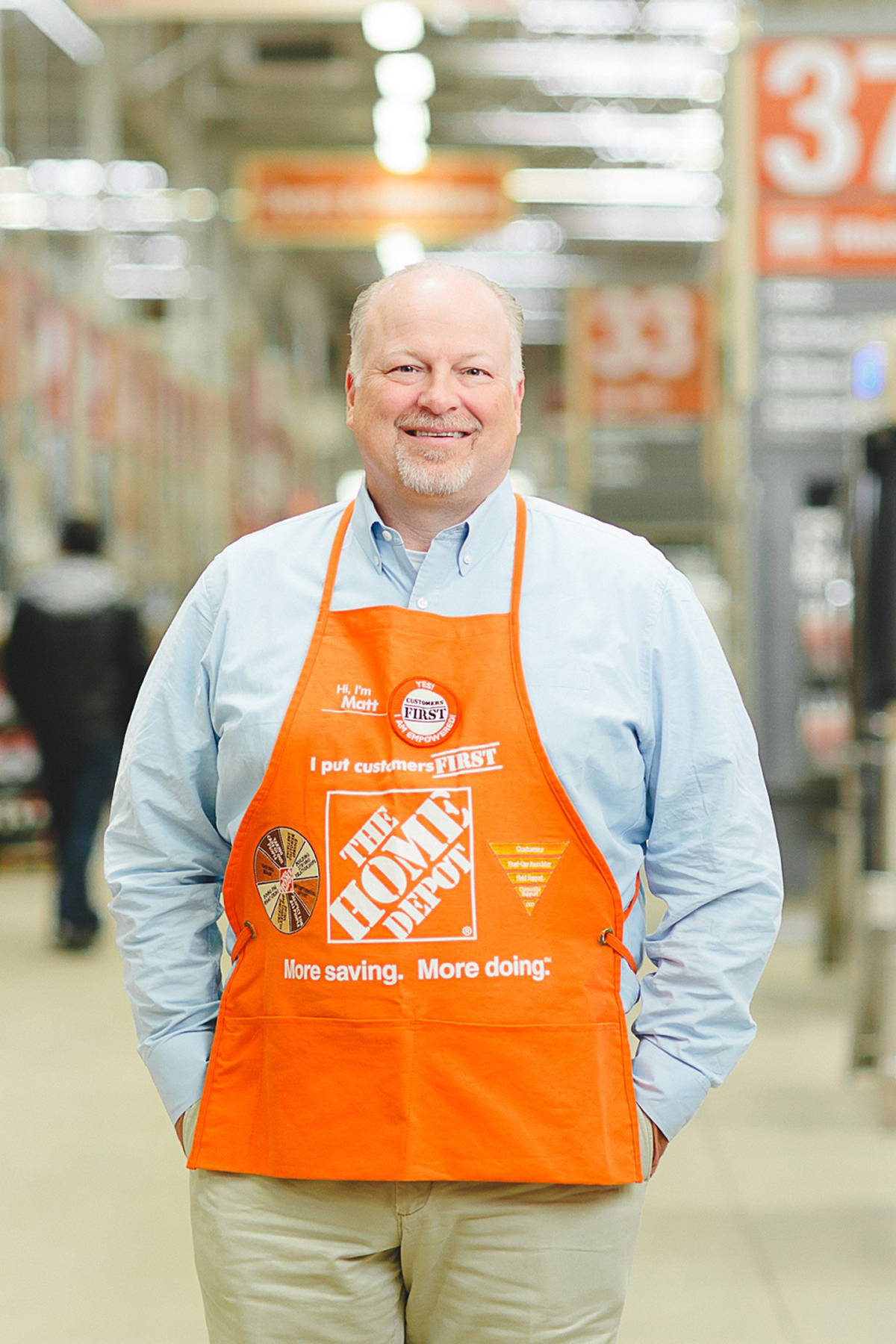 Matt Carey
Executive Vice President – Customer Experience
Matt Carey is executive vice president (EVP) of customer experience. In this role, he is responsible for leading the vision, design, and development of new and innovative solutions that drive a seamless experience for the millions of customers who turn to The Home Depot for their home improvement projects – in stores, online, or on their mobile devices. 
Previously, Matt served as EVP and chief information officer and led the transformational efforts to re-imagine all aspects of The Home Depot's IT infrastructure and approach to software development. This customer-back and Agile approach included the upgrade of all communication networks, more than 100 supply chain distribution centers, and retail systems across the company's 2,300-plus stores and store support centers. Under Matt's leadership, the company successfully built the capabilities of an advanced retailer including store mobility, price management, auto-replenishment, global sourcing, interconnected retail, advanced analytics, and more. 
Before joining The Home Depot in 2008, Matt served as senior vice president and chief technology officer at eBay. In that role, he was responsible for product development, site operations, electronic security, product planning, platform engineering, data warehousing, trust and safety, and catalog operations for eBay Marketplaces. Prior to joining eBay in 2006, Matt spent more than 20 years with Wal-Mart, where he was senior vice president and chief technology officer. During his tenure at Wal-Mart, he managed the rollout of the wireless RF infrastructure, had responsibility for the company's Mainframe Large Systems and Data Warehouse, and led the implementation and integration of Walmart.com, Samsclub.com and the grocery home delivery business in the U.K. He also was responsible for implementing Goodlinks, which provided wireless real-time email and calendaring functions.
Matt earned an associate's degree in information systems from Oklahoma State University – Okmulgee.
Hear more from Matt in his episode of Give Me an H: