Next Generation FIRST Phone Hits Home Depot Aisles
February 05, 2015
Home Depot associates across the U.S. will be armed with the next generation FIRST Phone, a proprietary Zebra Technologies device used to improve customer service and efficiency in the aisles. Approximately forty-thousand of the devices have been deployed to U.S. stores in time for the busy spring season. FIRST Phones were designed specifically for The Home Depot, providing our associates with a customer service tool that serves as a phone (of course), walkie-talkie, inventory management, product look-up, business analytics and even line-busting features to speed up checkout. The new phones feature a more intuitive interface, Internet access and inclusion of The Home Depot mobile app to help customers.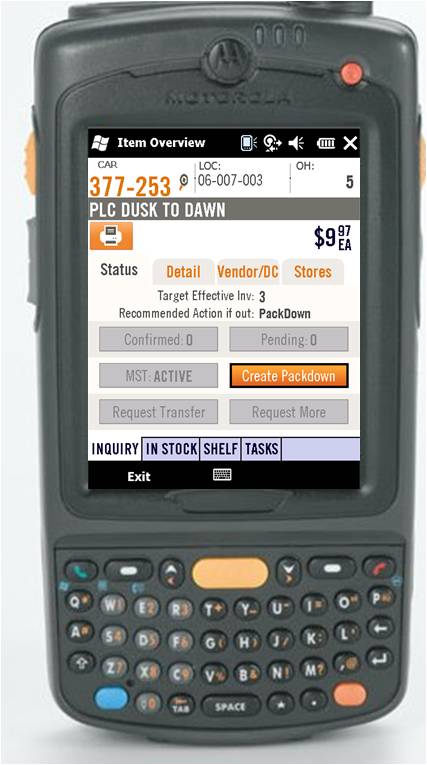 FIRST Phone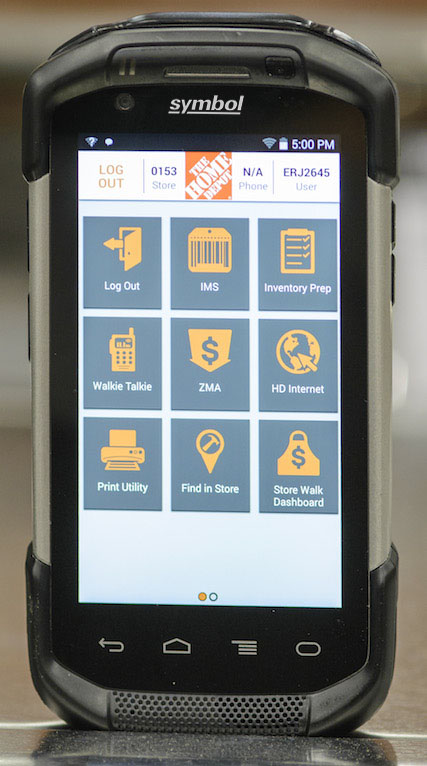 The Next Generation FIRST Phone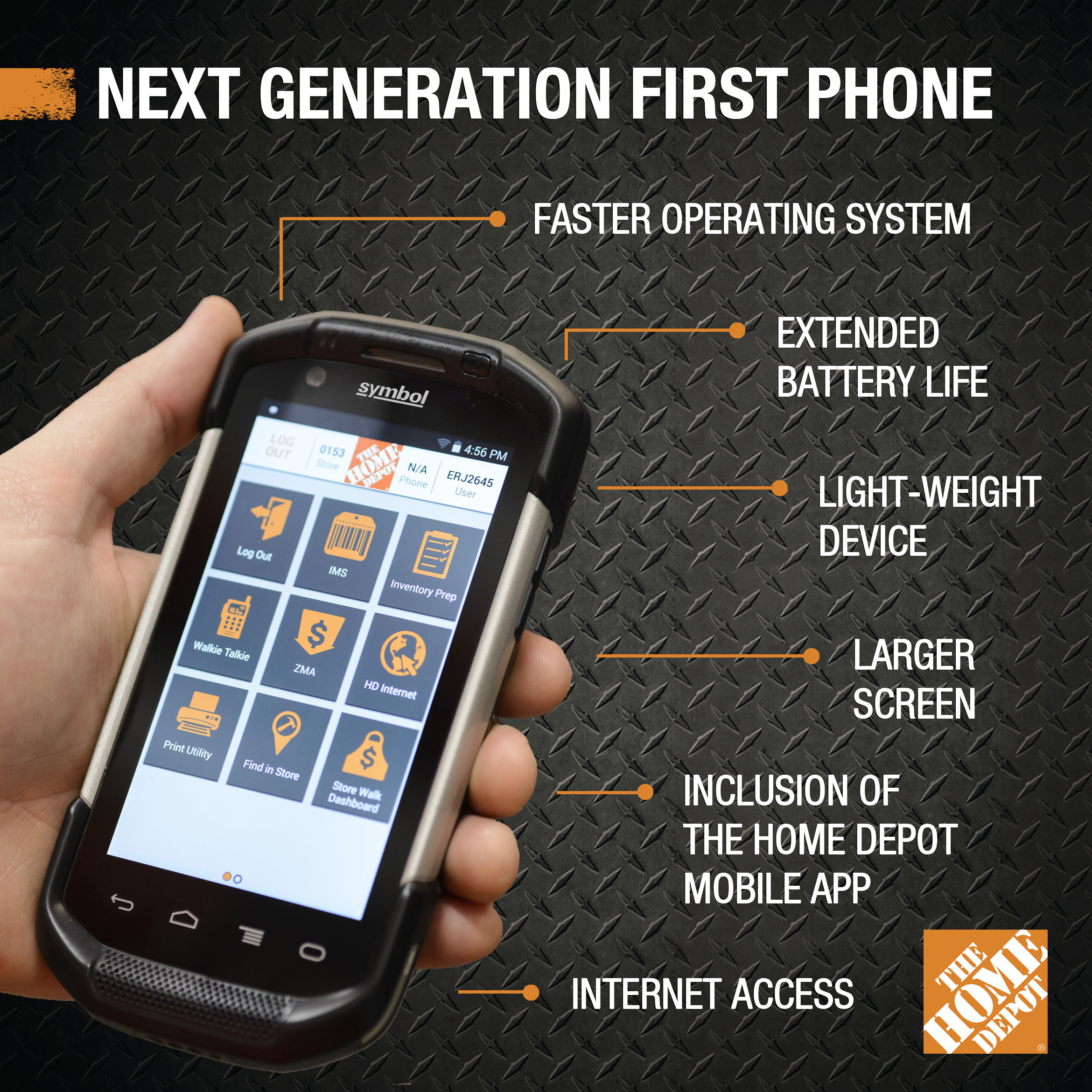 Keep up with all the latest Home Depot news!
Subscribe
to our bi-weekly news update and get the top Built from Scratch stories delivered straight to your inbox.
Related Stories & Articles: